« All Posts by this Blogger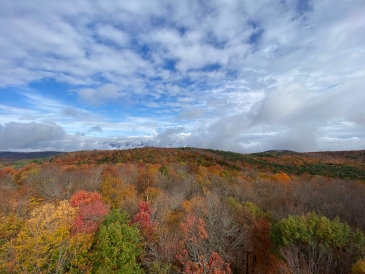 From the Big Apple to the Big Green
As I stroll through the Green and step on leaves that make that perfect, distinct "crunch" sound that we all long for, I realize how more and more beautiful Dartmouth gets every day. The season changed before my eyes with leaves shifting from rich green to vibrant orange, yellow, and brown. The autumn leaves manifest foliage beyond anything I've experienced. The closest I've ever gotten to see so many colorful trees of this magnitude was at Central Park. And if you're familiar with the park, it's positioned right in the middle of one of the noisiest and popular cities in the US: New York City.
That's right: I am transitioning from going to school in one of the busiest skyscraper-filled cities to living in the quiet grasslands of Hanover. It's definitely an adjustment, but I'm here to embrace it all. Do I miss the tall buildings and city lights? Yes. Do I miss being able to self-navigate? Of course. Do I miss taking the subway every morning? Not really. Dartmouth provides me the opportunity to escape the city life for four years and experience nature in a new light. College policies might have changed this year, but the beauty during the fall term has not!
My first attempt at becoming an outdoorsy person was trusting a group of my friends as they guided me through a beginner-friendly trail. We walked and chatted for about two hours while waving hello to the frogs and chipmunks we met along the way. We then sat on the ground where we got a clear view of the Connecticut River and took a moment to appreciate all that we had around us. And, wow, was it amazing. 
 
Taking a "break" from hiking, I also decided to participate in some new fall activities! Once again, I attended some programming board events, and this week, I was able to paint some mason jars while eating one of the best cider donuts I've ever had. After arriving at the tent where the event took place, my friend and I stood before the table bearing the tools for our success: paint, stickers, yarn, and brushes. We took this moment to let our creativity run wild (after Googling "DIY painted Mason Jars") and let our inner Picassos do the work. Am I an artist? No. Did my mason jar turn out the way I envisioned it? Not really. But, did I continue to enjoy the outdoors while painting with friends and eating fall-themed foods? Oh, yes!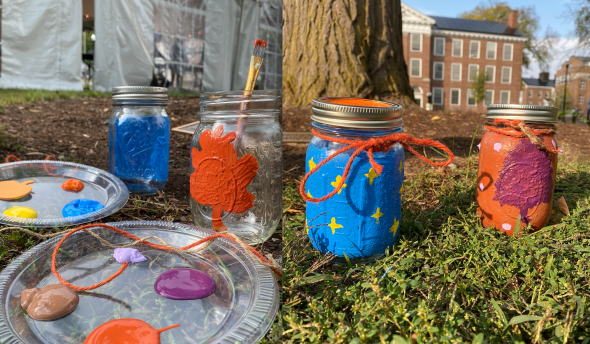 Dartmouth has been the perfect place for me to come out of my city shell and put myself out there to experience what college has to offer. There's no doubt that I miss "the city that never sleeps," but Dartmouth is creating quite the spectacle of its own. 
Wow, my freshman year at Dartmouth has really flown by! Towards the end of summer 2020, I received a warm welcome email from my Orientation Peer Leaders inviting me to join a Zoom call with around ten other of my classmates.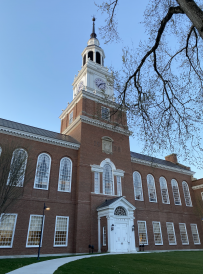 As we approach graduation day, I continue to reflect on my time at Dartmouth. I've learned a lot about myself over the course of the last four years, but here are three of the most important things I've come to realize...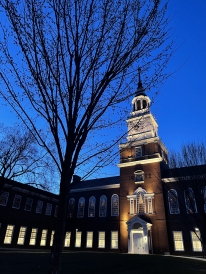 In no particular order, here are a few places and ways I love to spend my free time as a student at Dartmouth. I hope this post can give you a glimpse into how wonderful campus life can be!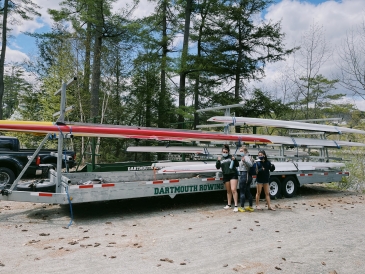 Here is a glimpse into the gorgeous outdoors that sits on and hugs Dartmouth's campus. On this fine May afternoon, my friends and I paddled down the Connecticut River for the first time now that the Ledyard Canoe Club opened services. We had a blast!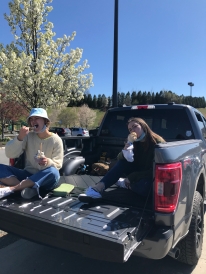 Spikeball on the Green, cherry blossoms in front of Baker….as spring is arriving here in the Upper Valley, I thought I'd write a quick post about my favorite things to do near campus this time of year!

This week, I had the amazing opportunity to take a rock-climbing class at one of the country's best climbing spots: Rumney, New Hampshire.

The trees are full, flowers are blooming, and the weather is gorgeous.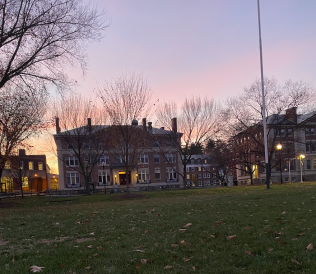 Let's talk about job offerings on campus and how to secure a position!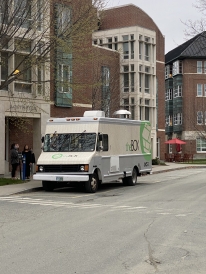 Something fun and new that I thought might be fun to write about is theBox, a food truck founded by students from Dartmouth's Tuck School of Business.