« All Posts by this Blogger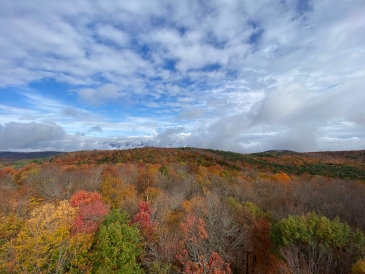 From the Big Apple to the Big Green
As I stroll through the Green and step on leaves that make that perfect, distinct "crunch" sound that we all long for, I realize how more and more beautiful Dartmouth gets every day. The season changed before my eyes with leaves shifting from rich green to vibrant orange, yellow, and brown. The autumn leaves manifest foliage beyond anything I've experienced. The closest I've ever gotten to see so many colorful trees of this magnitude was at Central Park. And if you're familiar with the park, it's positioned right in the middle of one of the noisiest and popular cities in the US: New York City.
That's right: I am transitioning from going to school in one of the busiest skyscraper-filled cities to living in the quiet grasslands of Hanover. It's definitely an adjustment, but I'm here to embrace it all. Do I miss the tall buildings and city lights? Yes. Do I miss being able to self-navigate? Of course. Do I miss taking the subway every morning? Not really. Dartmouth provides me the opportunity to escape the city life for four years and experience nature in a new light. College policies might have changed this year, but the beauty during the fall term has not!
My first attempt at becoming an outdoorsy person was trusting a group of my friends as they guided me through a beginner-friendly trail. We walked and chatted for about two hours while waving hello to the frogs and chipmunks we met along the way. We then sat on the ground where we got a clear view of the Connecticut River and took a moment to appreciate all that we had around us. And, wow, was it amazing. 
 
Taking a "break" from hiking, I also decided to participate in some new fall activities! Once again, I attended some programming board events, and this week, I was able to paint some mason jars while eating one of the best cider donuts I've ever had. After arriving at the tent where the event took place, my friend and I stood before the table bearing the tools for our success: paint, stickers, yarn, and brushes. We took this moment to let our creativity run wild (after Googling "DIY painted Mason Jars") and let our inner Picassos do the work. Am I an artist? No. Did my mason jar turn out the way I envisioned it? Not really. But, did I continue to enjoy the outdoors while painting with friends and eating fall-themed foods? Oh, yes!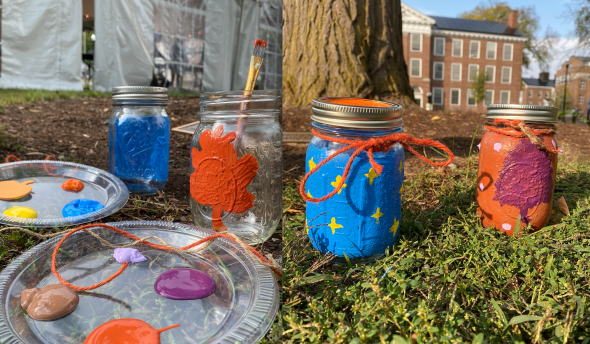 Dartmouth has been the perfect place for me to come out of my city shell and put myself out there to experience what college has to offer. There's no doubt that I miss "the city that never sleeps," but Dartmouth is creating quite the spectacle of its own. 
I think fall may be my favorite season on Dartmouth's campus. Campus is breathing with new life as we witness the gorgeous transformation of lush green to crisp orange leaves!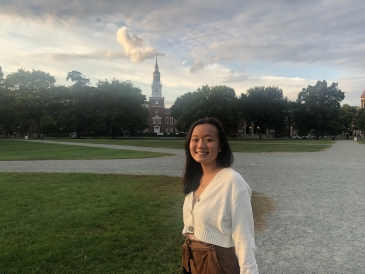 Sophomore year here I come!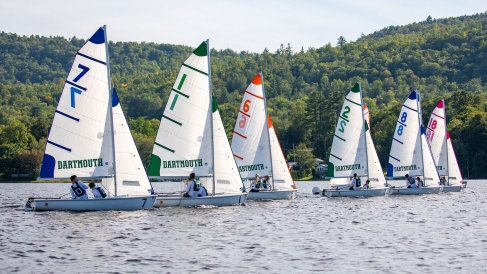 Dartmouth offers summer sailing lessons to undergraduate students!

I think a big elephant in the room is the presence of Greek life. Everybody knows it exists; it just looms in the background of the discussion sometimes.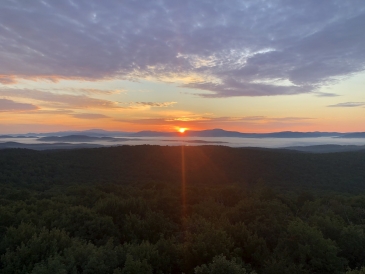 I'm almost at the end of my second summer in Hanover and I'm looking back at all I've enjoyed here in the gorgeous summer months.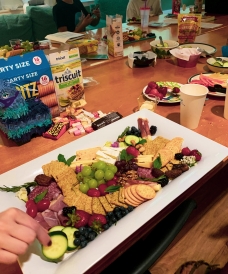 This past weekend, my sorority had a sisterhood retreat for the '23 rush classes!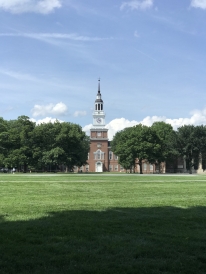 First library in my series on Dartmouth Libraries I frequent: Baker Library!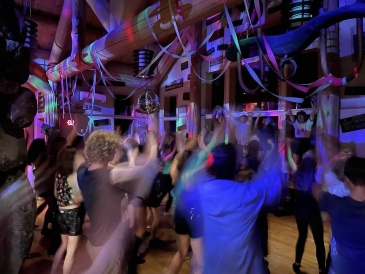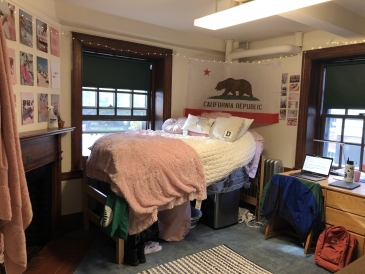 For many of you, moving away to college means more independence, living away from home, and perhaps sharing a living space for the very first time.