« All Posts by this Blogger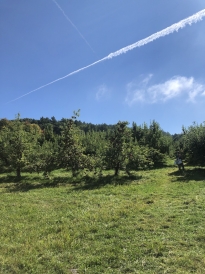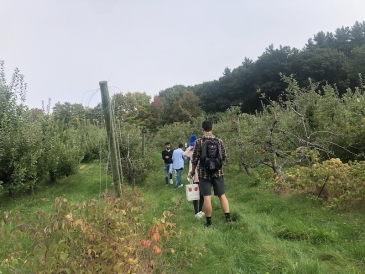 Apple-solutely In Love with Apple Picking
A popular activity I found people to participate in during my freshman fall was apple picking in the Upper Valley. I had not known this was an autumn activity/tradition for some people and was very excited to participate in it this year!
Therefore, during a weekend, a group of friends and I woke up at a decent time and left to visit Poverty Lane Orchards and Farnum Hills Cider in Lebanon, New Hampshire. The drive was about 15 minutes away from campus, and the views were very pretty as most of what we saw consisted of tall trees and hills. I am excited to once again be traveling around the area, especially during fall foliage! (Fall foliage refers to the changing of the leaves' colors during the fall and is a phenomenon that attracts several tourists to visit the Northeast.)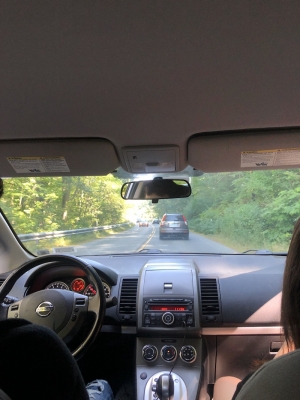 Thankfully, obtaining transportation was easier this time than the previous year when I was a freshman. We were able to borrow the car from an upperclassman and other people brought their cars to campus and didn't have to rely on public transportation or renting a car. Although transportation throughout weekdays is a bit more accessible in the Upper Valley because it is free, transportation is not available during the weekends. 
We stayed at the orchard for about an hour and a half picking apples, walking around, enjoying the views, and taking pictures! It was a great experience to explore more of the outdoors and step away from the College and the college town. This experience, in my opinion, was also very budget-friendly as we only had to pay for apples we purchased rather than the entrance and the picked fruits like I have seen in other orchards back home. Three friends and I decided to only buy half a peck of apples which cost $12.50 altogether. (Also! It was my first time hearing "peck" be used as a unit of measurement, so for those of you who may not know what it means, a "peck" of apples refers to about 10 to 12 pounds.) Moreover, half a peck was actually more apples than what I had predicted, and more that I think I will be able to finish even if we split them amongst us four. Some friends used their own half pecks to create apple crisp, a sweet dessert made out of baked apples, brown sugar, oatmeal, flour, butter, nuts, and cinnamon (basically apple pie filling).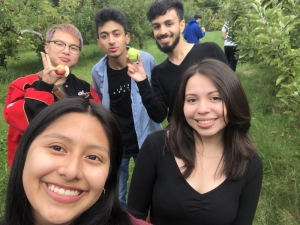 The orchard consisted of a barn shop, a couple of picnic tables, and several and several rows of apple trees. The three main types of apples that are grown are McIntosh, Cortland, and Macoun. The barn shop had several treats to purchase such as cotton tote bags, maple sugar candies, jellies, pumpkins, bags of apples, hard apple cider for people over 21 years old, and more! During the weekends, they also make an effort to provide tractor rides that are free. Unfortunately, we did not take a ride, but I saw a couple of families that were able to explore the land via tractor rides.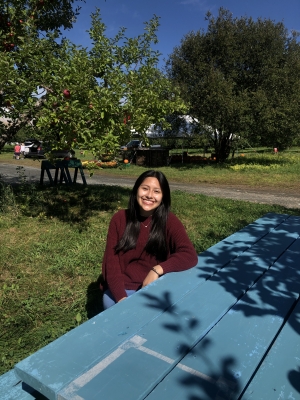 One of my favorite things about the orchard was that we were able and encouraged to taste any apples we picked to make sure we were making the right purchases. It was great to be able to taste various apples and also compare the different varieties. 
After visiting, I learned that the orchard is also available for people to hang out. There is no need to pay for entrance fees or purchase anything. The land is free for everyone to explore, participate in gatherings, bring their families, or eat on the picnic tables that are set up with their families.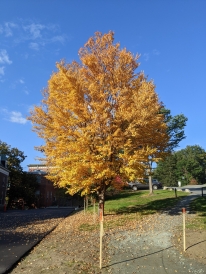 When adapting to a unique college environment, it is important to open yourself up to new perspectives and meet all kinds of wonderful people! Yet, it is even more important to remember your values and what makes you happy.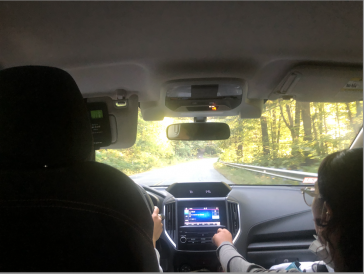 I reflect on Week 4 and the beauty of Dartmouth's many opportunities and resources. I discuss the amazing memories and bonds that I have created within the Dartmouth and Upper Valley communities!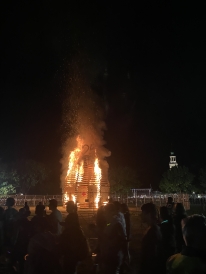 A rundown of my senior year Homecoming!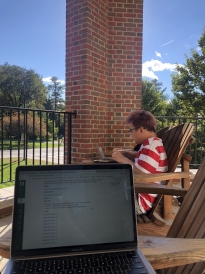 With the College being open, I have been able to explore several new study spots to find the best fit!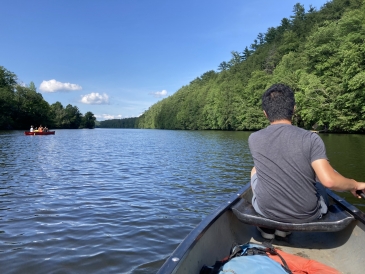 I spent my Junior Summer on campus and got to cross off several items on my bucket list!
Come along on a fall day with me!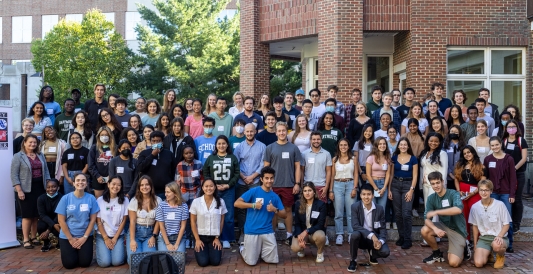 The vast amount of clubs and activities at Dartmouth can be overwhelming at first. Get to know a little bit about my experience with extracurriculars at Dartmouth!

Brandon Mioduszewski
2025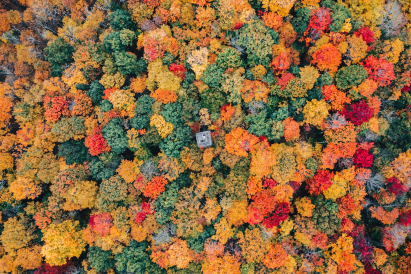 As the leaves begin to turn, fall festivities are around every corner! From Harvest dinner to Homecoming weekend, campus was buzzing with excitement from students, parents, and alumni!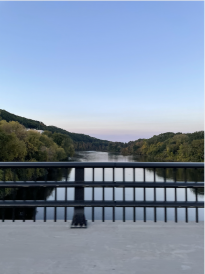 In hopes of sharing my Homecoming in a unique way that will hopefully show you a different side of Dartmouth's biggest tradition, I decided to just share three things. Three nice things that I experienced during Homecoming.