« All Posts by this Blogger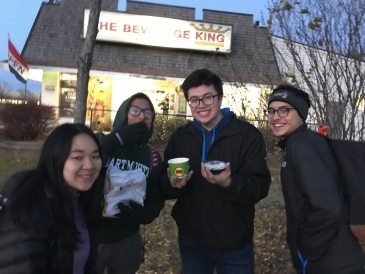 Friday Freedom, or Why I Love Public Transportation
I never thought I would become a complete newcomer again to riding the bus. When my friends and I congregated downtown, just a few yards down the street from Collis Student Center, waiting eagerly for a bus during Hanover's first real snowfall, I almost felt like it was my first day of middle school — in actuality, this was my first time leaving Hanover for the entire term.
I didn't know what our plan was until I was on the bus. I'm typically a big planner when it comes to odysseys like these, and I definitely like to know a general direction for where I'm going. But for once, I knew absolutely nothing. And frankly, neither did my entire group of friends. Hubert (pictured below, geared up for the snow and wearing the beautiful headband next to Aaní) was the sole mastermind, and I think his preparation could be summed up as having installed the app for the buses on his phone.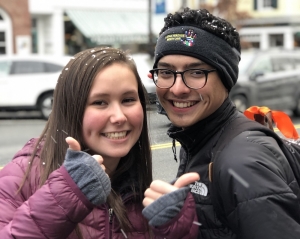 I love running into the unknown.
The bus was about ten minutes late, but we boarded and started to sketch out what we were going to do for the day. We knew we wanted to go to Walmart, and knew that we were going to have to switch buses in order to get there. A few minutes on Bus #1, a switch later, and we got off Bus #2 earlier than expected a fair walk away from this Walmart somewhere in West Lebanon (West Leb for short).  
But we were close to Five Guys, so it was fine. The banana milkshake I ordered really hit different. 
It may have been the milkshake, or it may have been the fact that I had just finished my last midterm. As a side note, Dartmouth calls every test a midterm for some reason — my theory is that since every test takes place in the middle-of-the-term they think that calling the tests midterms will inspire some additional study power for the citizens of procrastination nation among us. I could be wrong, but I think it works. 
Regardless, we were all so ready for this West Leb excursion. We window shopped a little at Best Buy, and walked to Walmart clutching our wallets close and our coats closer. My friends went to the Dunkin' Donuts inside, which is something of a cultural cornerstone in New England, and I picked up a few random school supplies to bring back to Hanover. For some reason, even going to Walmart adopted an extraordinary atmosphere for us and we enjoyed every second.
After Walmart, we went thrifting at the next-door Salvation Army. I didn't find anything I loved, but I did get to see my friends find the perfect Christmas sweaters. You can see my friends Jose and Hubert below, wasting golden hour indoors instead of taking advantage of the aesthetic opportunity: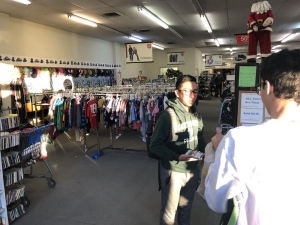 To top off our trip, we went to McDonalds and then Aaní and I went to look for Christmas blankets and picked up some chips and queso from Moes. This was a special part of the trip for me — back in the Fredericksburg area, where I graduated high school, Moes was a frequent stop for my friends and I. I can now safely confirm that Moes queso from New Hampshire is just as good as Moes queso from Virginia — an absolute win.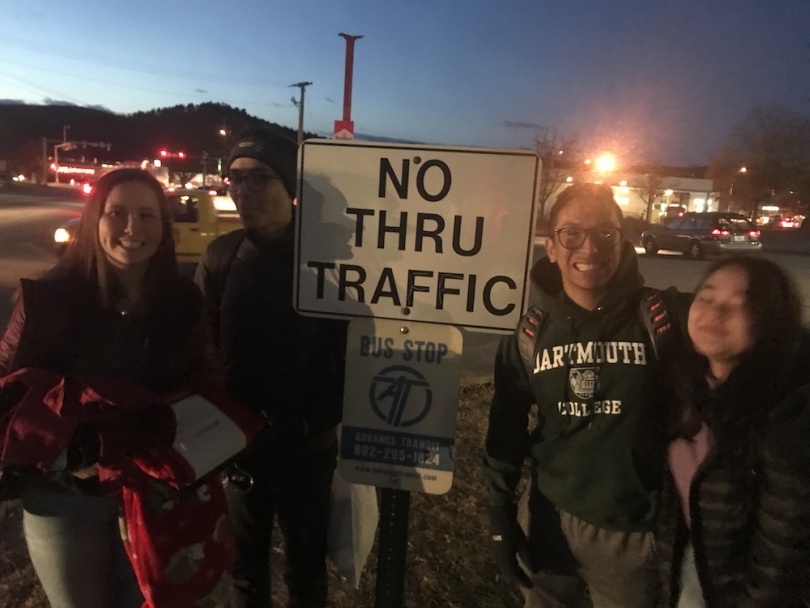 We ended up missing a bus, so we stood outside at the bus stop snacking on Moes queso and trying to stay warm until the next ride. We ended up timing everything perfectly and caught the last bus to Hanover. 
In summation, happiness via West Lebanon is best defined as planless, McDonalds, queso, and missed bus rides: in that order. Who said Dartmouth students never left campus? Not this guy. Mahalo for reading and see you all next time.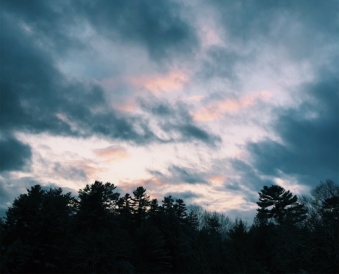 As a southerner, my biggest concern about Dartmouth was how I was going to cope with the cold. Luckily, I have a lot of friends that are also excited to embrace the snow with me, so I wanted to share how we've been enjoying winter term so far!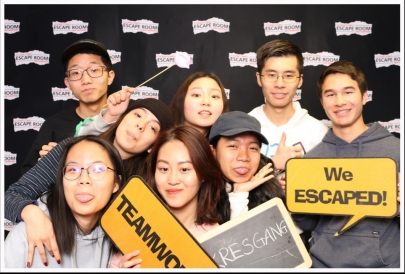 Come the 3-day weekend, the eight of us rented two cars and drove off from Hanover in the morning. Our destination? Concord, the capital city of New Hampshire.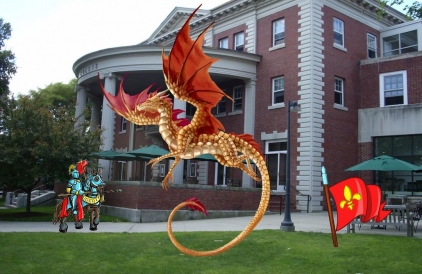 Collis gets two million visitors a year – why wouldn't you be one of them? Come join the fun and read on to learn how to make the best use of Collis as a socializing space!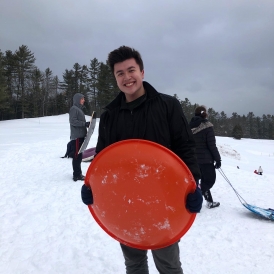 The idea of Dartmouth's unlimited snow used to be intimidating, but the past two weeks have been full of peaceful coexistence between students and seasons like no other. Winter's here and we love it.

As cliché as it sounds, students walking in small hat-topped flocks, laughing through brisk air, is a sport we take seriously around here. And it's one of the best ways to stay warm.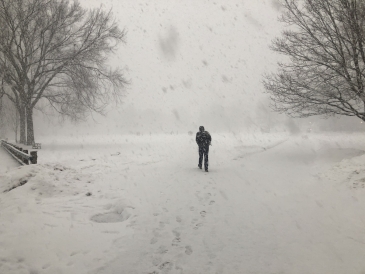 I am a creature of habit animated by twenty hobbies and a continuous supply of mocha-infused espresso drinks, armed with the sleep schedule of a demigod. That being said, I've yet to step foot inside a Greek house.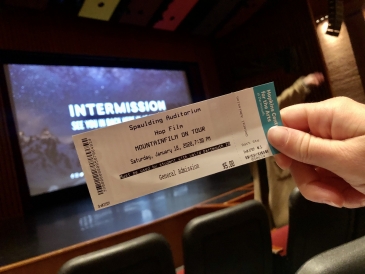 The HOP offers a lot of cool events, including both concerts and movies. This past weekend, Mountainfilm came, and a couple of my friends from the club lacrosse team and I decided to go. With our student IDs were able to get tickets for $5 each.

All of Dartmouth's libraries are filled with books from all over the world, where students can sit on beautiful furniture and partake in their studies in a dignified setting. But for me, my favorite part of any of the libraries is KAF.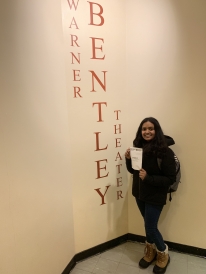 When exploring potential colleges to apply to, one criterion I had was that the college should have a vibrant arts culture. At Dartmouth, there are many opportunities to delve into the arts, ranging from theatre to music and studio art.