« All Posts by this Blogger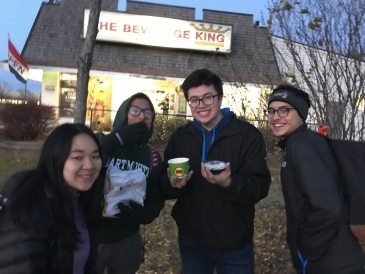 Friday Freedom, or Why I Love Public Transportation
I never thought I would become a complete newcomer again to riding the bus. When my friends and I congregated downtown, just a few yards down the street from Collis Student Center, waiting eagerly for a bus during Hanover's first real snowfall, I almost felt like it was my first day of middle school — in actuality, this was my first time leaving Hanover for the entire term.
I didn't know what our plan was until I was on the bus. I'm typically a big planner when it comes to odysseys like these, and I definitely like to know a general direction for where I'm going. But for once, I knew absolutely nothing. And frankly, neither did my entire group of friends. Hubert (pictured below, geared up for the snow and wearing the beautiful headband next to Aaní) was the sole mastermind, and I think his preparation could be summed up as having installed the app for the buses on his phone.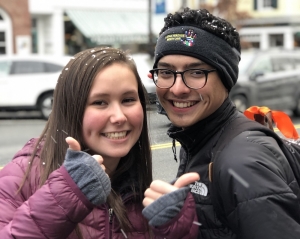 I love running into the unknown.
The bus was about ten minutes late, but we boarded and started to sketch out what we were going to do for the day. We knew we wanted to go to Walmart, and knew that we were going to have to switch buses in order to get there. A few minutes on Bus #1, a switch later, and we got off Bus #2 earlier than expected a fair walk away from this Walmart somewhere in West Lebanon (West Leb for short).  
But we were close to Five Guys, so it was fine. The banana milkshake I ordered really hit different. 
It may have been the milkshake, or it may have been the fact that I had just finished my last midterm. As a side note, Dartmouth calls every test a midterm for some reason — my theory is that since every test takes place in the middle-of-the-term they think that calling the tests midterms will inspire some additional study power for the citizens of procrastination nation among us. I could be wrong, but I think it works. 
Regardless, we were all so ready for this West Leb excursion. We window shopped a little at Best Buy, and walked to Walmart clutching our wallets close and our coats closer. My friends went to the Dunkin' Donuts inside, which is something of a cultural cornerstone in New England, and I picked up a few random school supplies to bring back to Hanover. For some reason, even going to Walmart adopted an extraordinary atmosphere for us and we enjoyed every second.
After Walmart, we went thrifting at the next-door Salvation Army. I didn't find anything I loved, but I did get to see my friends find the perfect Christmas sweaters. You can see my friends Jose and Hubert below, wasting golden hour indoors instead of taking advantage of the aesthetic opportunity: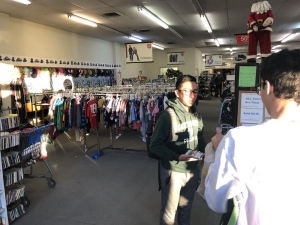 To top off our trip, we went to McDonalds and then Aaní and I went to look for Christmas blankets and picked up some chips and queso from Moes. This was a special part of the trip for me — back in the Fredericksburg area, where I graduated high school, Moes was a frequent stop for my friends and I. I can now safely confirm that Moes queso from New Hampshire is just as good as Moes queso from Virginia — an absolute win.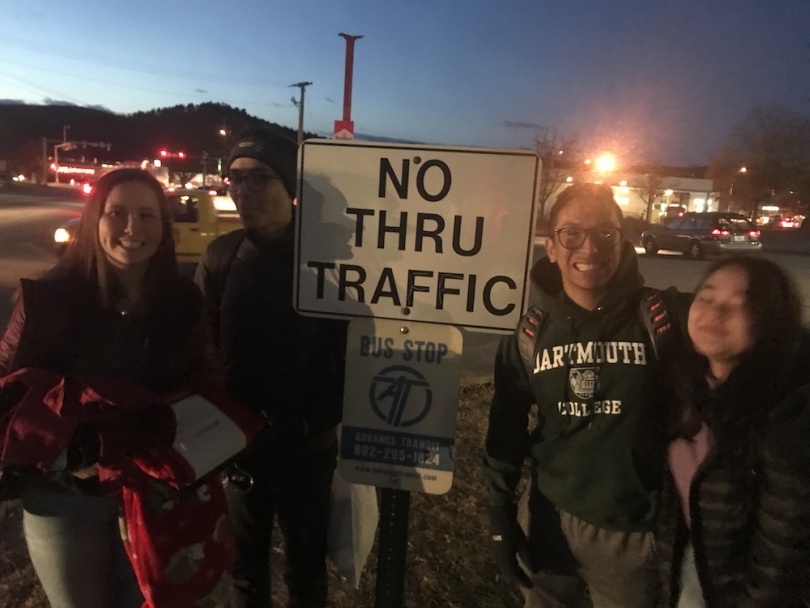 We ended up missing a bus, so we stood outside at the bus stop snacking on Moes queso and trying to stay warm until the next ride. We ended up timing everything perfectly and caught the last bus to Hanover. 
In summation, happiness via West Lebanon is best defined as planless, McDonalds, queso, and missed bus rides: in that order. Who said Dartmouth students never left campus? Not this guy. Mahalo for reading and see you all next time.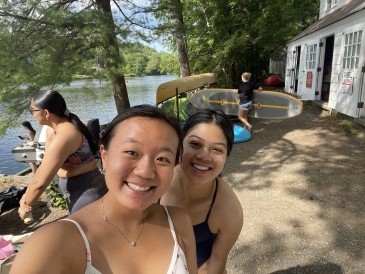 From making pinch pots to going blueberry picking, there simply isn't enough time to explore Hanover in one summer. I'm really lucky for the opportunity to spend another summer in Hanover and would love to share some new memories with you all.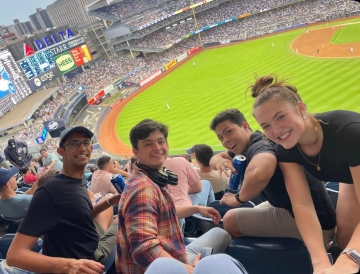 This summer has shown me the importance of true friends and healthy relationships no matter where you are or what you're doing.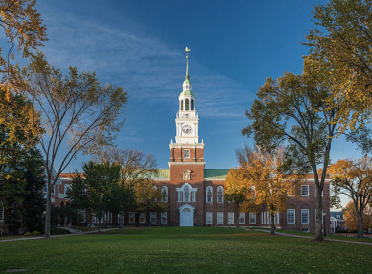 I want to utilize this blog post as a reflection on my transition into the College.

A list of my favorite aspects of Dartmouth, spelled out.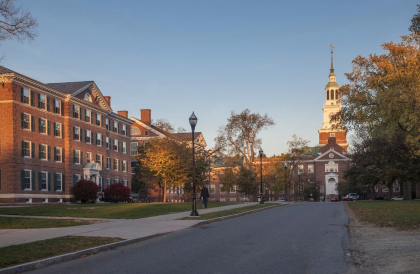 I want to utilize this blog post as a space to offer tips and advice to '26s, as they embark on their transition into their first year.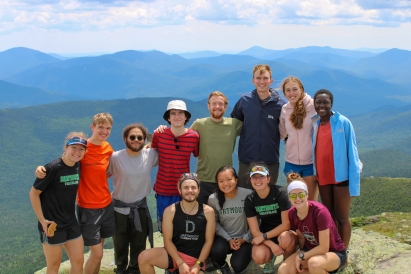 The Dartmouth Outing Club ("the DOC"), the largest and oldest collegiate outing club in the nation, has been one of the highlights of my Sophomore Summer. Come read about my experiences with the club!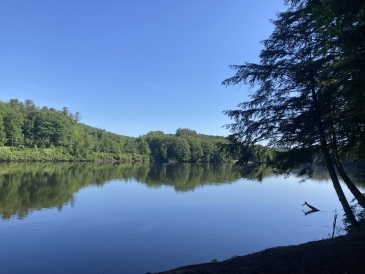 Here's Part Two of some Q&As for prospective students!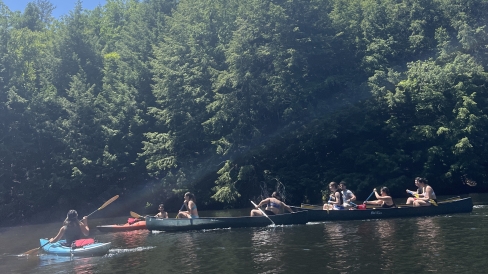 Let me tell you a little about a paddling trip I did with People of Color in the Outdoors (POCO), a DOC sub-club!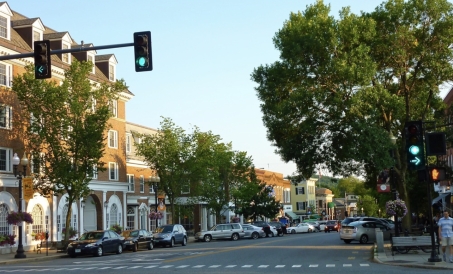 During a recent conversation with my HS friend who also goes to college in the US, we discussed what it's like experiencing culture shock especially as international students. I'd love to share the tips we developed to combat this feeling.