« All Posts by this Blogger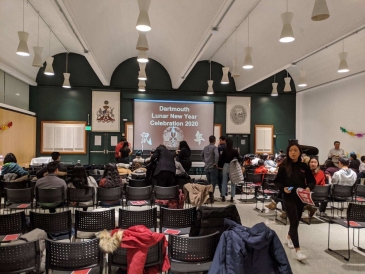 新年快乐!
At home, back in Edison, I celebrated Lunar New Year with my family by gifting red envelopes, eating a big meal, cleaning the house, and going to the Buddhist temple. I was unsure about how I would celebrate this year until the Office of Pluralism and Leadership (OPAL) sent out a college-wide email inviting students to a Lunar New Year Festival hosted at Alumni Hall in the HOP.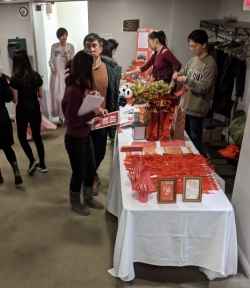 My friends and I made our way to the HOP and were greeted by a table with members from the Chinese Students and Scholars Association, the Dartmouth Chinese Culture Society, and the Korean Student Association. We were each handed a raffle ticket and asked if we wanted to donate money to support underprivileged kids in Beijing. Then, we walked into a massive open area with a projector screen, chairs, and tables. I was amazed to see over 150 people there of all cultures and ages. 
Of course, the line for food spiraled out the door. It was an hour long wait for tempura, dumplings, rice, chicken, tofu, Chinese broccoli, seaweed, rice crackers, oranges, and drinks—but it was definitely worth it. (I also shamelessly ate six packs of seaweed and ten rice crackers.)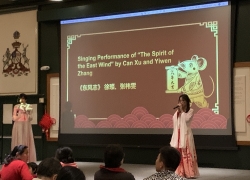 Afterwards, we settled in to watch performances of people singing, playing the piano, and performing martial arts. The highlight of the show was getting to watch a group of young children dressed in traditional outfits singing a Chinese poem. By the end of the night, I felt personally fufilled by how supportive the crowd was and found myself looking forward to experiencing this tradition for another three years.