« All Posts by this Blogger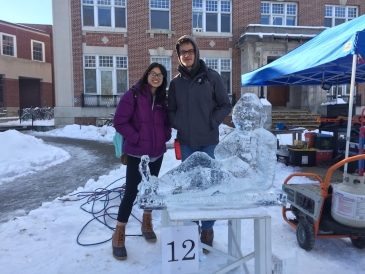 Is It Winter Carnival Yet(i)?
It had been a dreary past few days; constant rain made the snow a muddy brown and the biting winds made me dread leaving my dorm. But the day before Winter Carnival, Dartmouth was blanketed in snow. Imagine spending your night in Sanborn Library, basking in the comfort of a padded wooden chair and watching snow flurries fly past the window.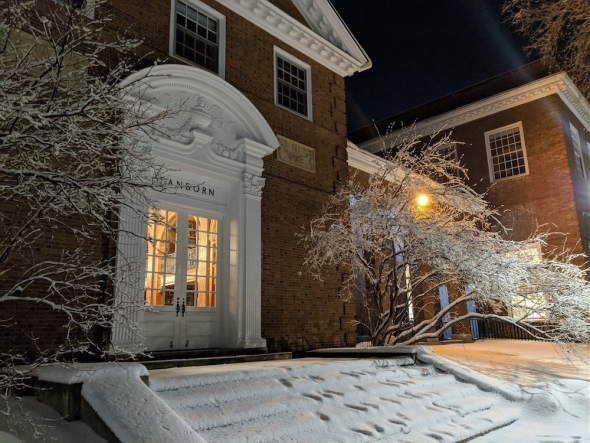 Then, you walk back to your dorm, gazing at the starry sky, full moon, and the icicles hanging from trees.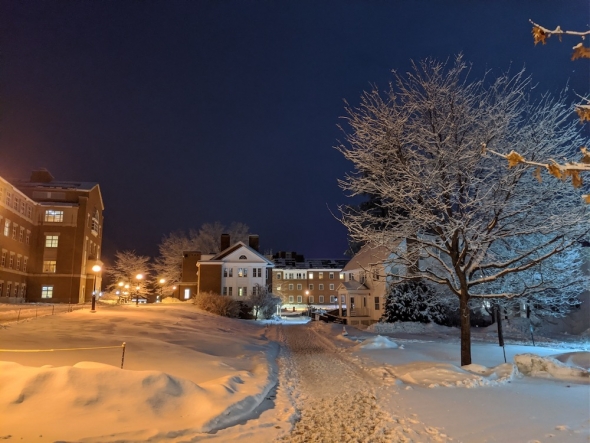 Yes, this is my life. It's the moments like these that make you forget that it's actually cold outside. Over the past few days, the campus had been buzzing about Winter Carnival. Some of my friends had their classes canceled and I was bombarded by school-wide "blitzes," which is Dartmouth slang for "email." I even watched a Loch Ness Snow Monster come to life, which was fitting of this year's theme of "A Blizzard of Unbelievable Beasts." You know, typical Dartmouth for you.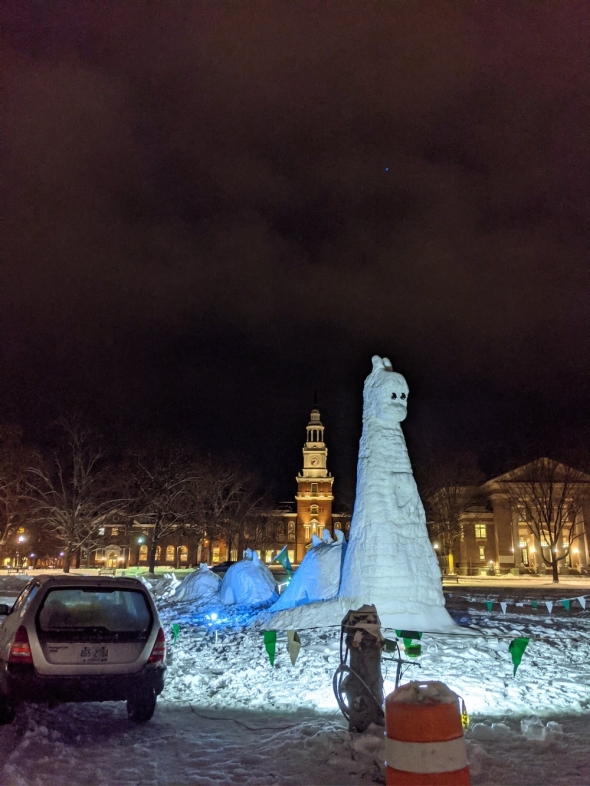 Once my Friday classes ended, I grabbed a meal with my friends at Foco, which was serving up Nessie Noodles, Adoro's Delight, and Dragon Scales. Unfortunately, the Polar Bear Plunge, where students brave the cold and jump into Occom Pond, and the Bonfire at the O-Farm were canceled due to the snow. Instead, I snuggled into my dorm to watch "A Nightmare on Elm Street."
I slept in on Saturday while my roommate headed to a Berry-Baker Tower tour with her father and my best friend headed to the Dartmouth Skiway for snowboarding lessons. Later, I ventured to the Hop for the Winter Carnival Lewis Gourmet Grass-Fed Burger. After scarfing down my food, I waited for my friends in Collis and feasted at the 9th Annual Phi Delta Chili Cook-off. My favorite part, though, was admiring the snow sculptures that lined the sidewalks. 25 teams were given a block of ice to carve. Their creations featured the likes of a yeti, dragon, Kraken, and my personal favorite—baby Yoda. By far, Winter Carnival has been my favorite weekend at Dartmouth. Not only was it a reprieve from classes, but it gave students the opportunity to admire the beauty of winter and the dedication of the winter sports teams.