You are here
« All Posts by this Blogger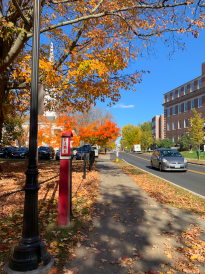 The Halfway Mark
As I approach the beginning of Week 6, it feels surreal that my first term as a Dartmouth freshman is halfway over. I wanted to use this post as a way to showcase some of the highlights of my week. 
1. After dashing out of bed and sprinting to class, there is nothing more refreshing than seeing Hanover's fall foliage. Even though I am from the Northeast, I have never seen such vividly colored leaves. (The leaves in Edison turn brown quite quickly.)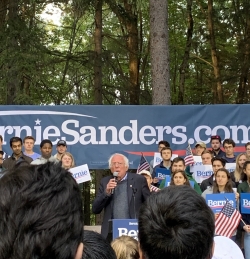 2. As the Democratic primaries approach, many candidates have come to rally and speak to Dartmouth students—especially because New Hampshire is the first state to vote in the primaries. A couple of weeks ago, my friends and I attended the Bernie Sanders' rally at BEMA (an open grassy area known as the Big Empty Meeting Area). Sanders discussed topics such as Trump's impeachment, his plans to cancel student debt, and gun control. Other political figures that also paid a visit to campus this month included William Weld, Cory Booker, and Pete Buttigieg's husband Chasten.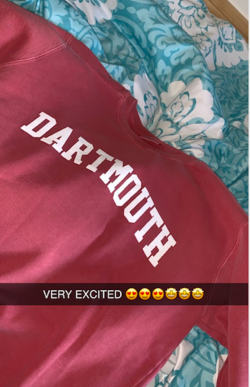 3. This term I have been consumed by one obsession: getting a pink Dartmouth crew neck from the Dartmouth Co-Op. Every time a new wave of students would start wearing their non-green apparel, I would make the trek to the Co-Op only to find that everything had been sold out. This Tuesday, I was finally successful in my pursuit of the crew neck; I had never felt so accomplished. 
4. The Collis Programming Board invited the PB Animal House Petting Farm this Tuesday. Being surrounded by goats, pigs, sheep, and alpacas really helped provide that final push of midterm motivation. 
One of the best parts about Dartmouth is that the novelty never wears off. It is the little things—like getting to pet Winston the dog at Robinson Hall or trying the cannolis at FoCo—that make you want the term to never end.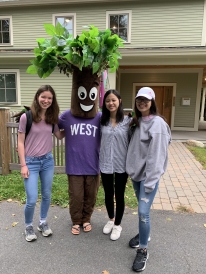 Looking back at my housing selection process, I realized there is very little information available about the LLCs. I wrote this blog post to tell you five reasons why I love the Humanities LLC.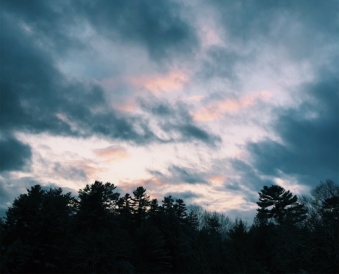 As a southerner, my biggest concern about Dartmouth was how I was going to cope with the cold. Luckily, I have a lot of friends that are also excited to embrace the snow with me, so I wanted to share how we've been enjoying winter term so far!

I've taken to sitting and watching, treating myself to the slowness of green tea and silence of an uninterrupted morning. But that's one of the best things about college—it offers ample moments for reflection.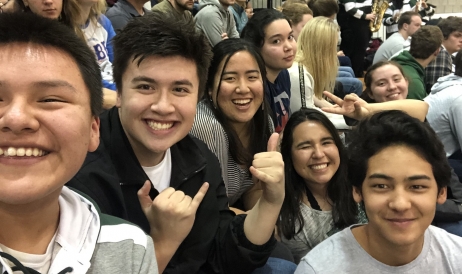 Being in West House means Tuk-Tuk dinners and fun house events almost every week, but this month it also means having the opportunity to join West House's Intramural (IM) basketball team.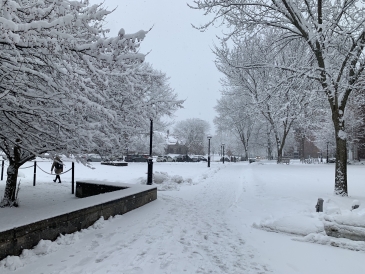 Coming to Dartmouth, I already had a plan of the types of communities I wanted to get involved with. One thing I didn't expect was meeting some of my favorite people at the Tucker Center for Spiritual Life.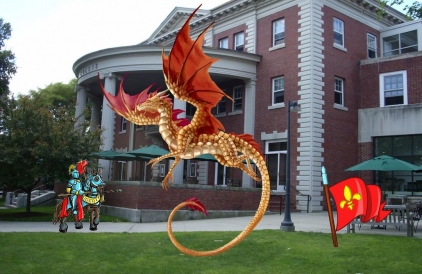 Collis gets two million visitors a year – why wouldn't you be one of them? Come join the fun and read on to learn how to make the best use of Collis as a socializing space!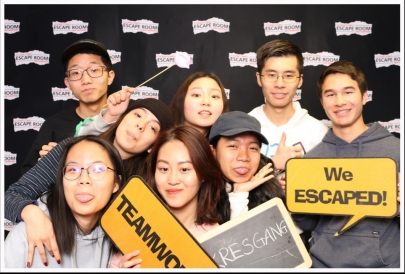 Come the 3-day weekend, the eight of us rented two cars and drove off from Hanover in the morning. Our destination? Concord, the capital city of New Hampshire.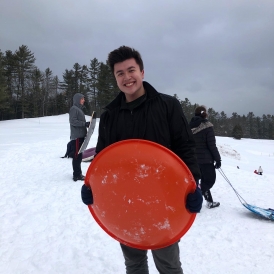 The idea of Dartmouth's unlimited snow used to be intimidating, but the past two weeks have been full of peaceful coexistence between students and seasons like no other. Winter's here and we love it.

As cliché as it sounds, students walking in small hat-topped flocks, laughing through brisk air, is a sport we take seriously around here. And it's one of the best ways to stay warm.