You are here
« All Posts by this Blogger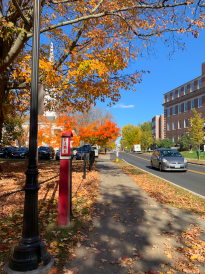 The Halfway Mark
As I approach the beginning of Week 6, it feels surreal that my first term as a Dartmouth freshman is halfway over. I wanted to use this post as a way to showcase some of the highlights of my week. 
1. After dashing out of bed and sprinting to class, there is nothing more refreshing than seeing Hanover's fall foliage. Even though I am from the Northeast, I have never seen such vividly colored leaves. (The leaves in Edison turn brown quite quickly.)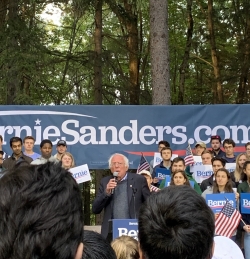 2. As the Democratic primaries approach, many candidates have come to rally and speak to Dartmouth students—especially because New Hampshire is the first state to vote in the primaries. A couple of weeks ago, my friends and I attended the Bernie Sanders' rally at BEMA (an open grassy area known as the Big Empty Meeting Area). Sanders discussed topics such as Trump's impeachment, his plans to cancel student debt, and gun control. Other political figures that also paid a visit to campus this month included William Weld, Cory Booker, and Pete Buttigieg's husband Chasten.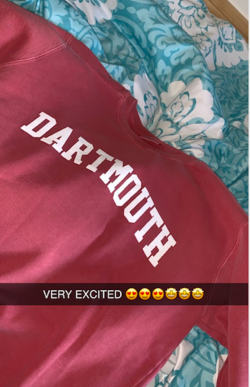 3. This term I have been consumed by one obsession: getting a pink Dartmouth crew neck from the Dartmouth Co-Op. Every time a new wave of students would start wearing their non-green apparel, I would make the trek to the Co-Op only to find that everything had been sold out. This Tuesday, I was finally successful in my pursuit of the crew neck; I had never felt so accomplished. 
4. The Collis Programming Board invited the PB Animal House Petting Farm this Tuesday. Being surrounded by goats, pigs, sheep, and alpacas really helped provide that final push of midterm motivation. 
One of the best parts about Dartmouth is that the novelty never wears off. It is the little things—like getting to pet Winston the dog at Robinson Hall or trying the cannolis at FoCo—that make you want the term to never end.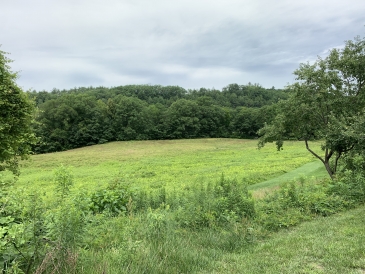 My Sophomore Trips (STRIPS) experience has reminded me of Dartmouth's unique sense of place. How many colleges have their own organic farm?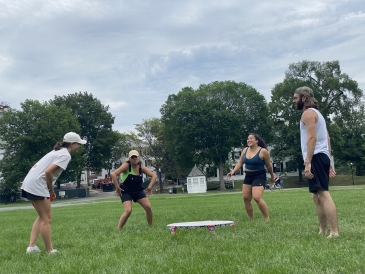 As a member of Dartmouth's Native community, just a few weeks into my sophomore summer, we've been busy revitalizing our community and making Dartmouth, once again, feel like home.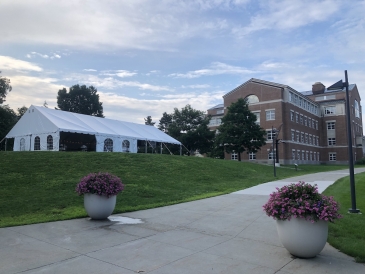 Dartmouth just resumed in-person tours for the first time since the winter of 2020! We had a fantastic opening week of welcoming visitors back to campus to explore the beautiful grounds and meet our fantastic tour guides.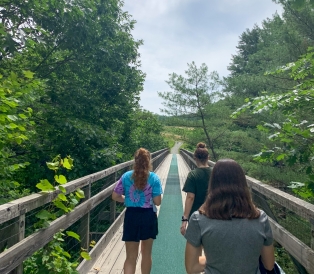 "Sophomore summer" is a short and sweet phrase, but explaining it to my friends and family back home has always been difficult. Let's break it down!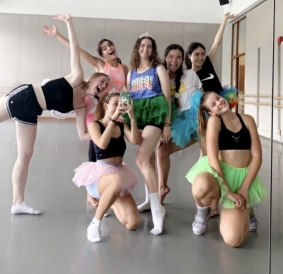 Sophomore Summer is certainly the time to try new things at Dartmouth!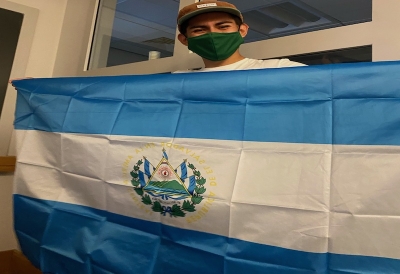 In my time at Dartmouth, I have always felt comfortable expressing my latinx identity. Here's why!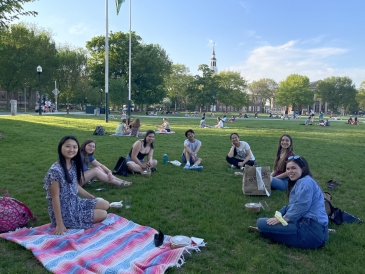 When I entered college, I was super excited to join The Dartmouth news staff, which is, fun fact, America's oldest college newspaper. Journalism is an awesome way to grow as a writer, hear stories, work on a passionate team, and report the truth!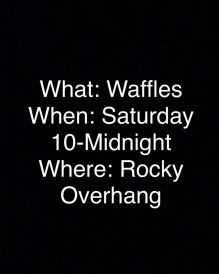 Now that campus restrictions were going back to normal, I wanted to do something I have been missing since the winter term of 2020: Waffles.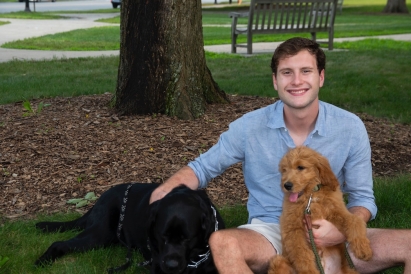 I'm back on campus for my second straight summer in Hanover, and there's been one consistent through-line over the past year—some delightful dogs.