« All Posts by this Blogger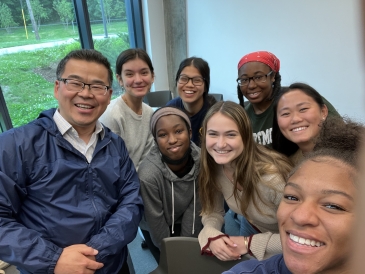 Finding My Academic Passion: Chinese!
During the college application process, I hated filling out the "intended major" section. A lot of colleges only let me write down one major. Some schools even made me commit to a certain school, for example the School of Arts and Sciences, warning that transferring to another major would be difficult. So, I was pleasantly surprised when Dartmouth's application allowed me to pick three potential areas of study. I picked Chinese, a language I had studied throughout high school; English, because I loved writing for the newspaper; and Economics, since it seemed practical. When I got accepted to Dartmouth, I realized that many of my peers felt the same way: they had no idea what they wanted to major in or what job they wanted.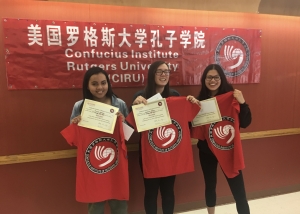 Luckily, Dartmouth's focus on interdisciplinary and exploratory studies encouraged me to try out nine different departments in my first year alone. With so many options available, I wasn't sure if I wanted to continue studying Chinese, especially since the pandemic prevented me from studying abroad in China. I ended up taking time off of school and delaying my graduation by one year. When I returned to school, I was committed to at least finishing the Chinese minor. 
Zhang Lao shi, or "Teacher Zhang" (above) immediately made me feel comfortable in my intermediate Chinese class. He encouraged me to speak without the fear of making a mistake. He also urged me to talk about Chinese politics with my steadily improving language skills. Around the same time, I found myself engaged in my first international relations class, right during Russia's invasion of Ukraine. By the end of my sophomore year, I figured it out: I would study Chinese culture and language through the Asian Studies major, and economics and politics of East Asia through my modified government major. I was officially a Government modified with Economics and Chinese double major.
At school, I continued to seek out opportunities around my new interests. As a Presidential Scholar, I studied conceptions of blackness and race in China with Professor Mingwei Huang. I found a community in the Chinese Language House, where my friends and I gathered for weekly home-cooked meals with our live-in professor, Lyu Lao shi. I even completed an internship with the U.S. Department of State, or the government's foreign policy arm, on the China desk. This term, I'm especially looking forward to all three of my China-related classes. I'll be taking my third language class with Zhang Lao shi, called "Modern Chinese Short Stories." I'll also be taking my culminating Chinese seminar "Imperialism in East Asia" and a mid-level government course called "Rise of China."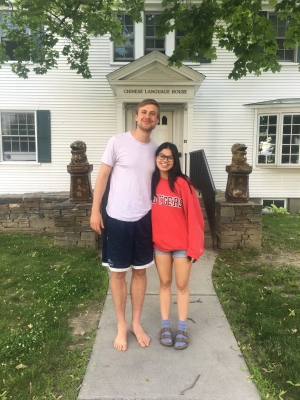 Dartmouth's broad, liberal arts curriculum ultimately allows students to figure out what they are passionate about. As previously mentioned, I have taken classes in at least 9 different departments. But students do not sacrifice depth for breadth. As I have narrowed in on my interests, my classes have become increasingly focused as well. In fact, 14/25 of the classes I have taken at Dartmouth are dedicated to East Asian culture, language, and politics in some form. 
If you are a high school student figuring out whether Dartmouth is the right fit for you, don't worry about picking the perfect major or knowing exactly what you want to do in the future. I'm still figuring that out too. As long as you have something you're passionate about, Dartmouth has the resources for you to find your academic place.