You are here
« All Posts by this Blogger
Meet our new bloggers!
You'll be seeing four new faces here on People Places Pines this term! Amy, Manny, Emma, and Jenny join our returning bloggers in sharing their stories every week, starting with their intro posts coming up soon. Don't forget you can ask all the bloggers questions here!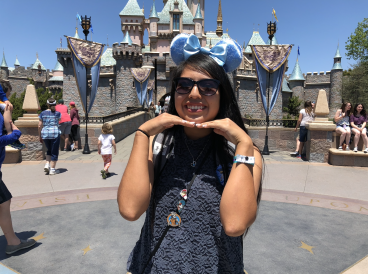 Growing up in the Painted Desert of Arizona, I have always been surrounded by such a dry environment, so coming to Hanover where there are REAL TREES is a huge change for me!

The prospect of going to college overseas so far away from home is indeed a daunting one. What I encourage all of my international readers out there to do is always to keep an open mind when it comes to colleges.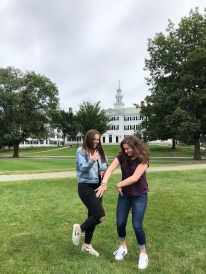 I've already sunriked a mountain, swam to Vermont, harvested honey at Dartmouth's Organic farm, and seen seven not-yet-released movies at the Telluride Film festival.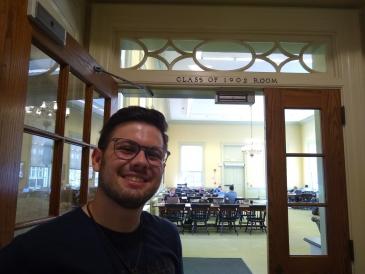 From an old room, a new face wants to introduce himself to you! What is he doing here? What is his thing? Does he even know? Find out this, and more, today!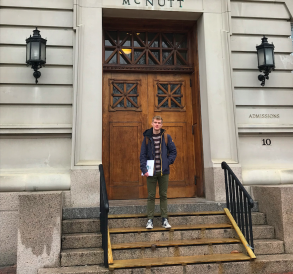 Having grown up in Minneapolis, I became accustomed to having parks and lakes around every corner – and didn't want to let that privilege go. Thankfully, the Dartmouth campus doesn't disappoint.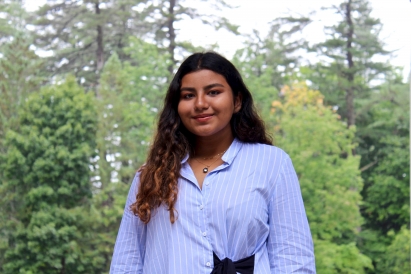 Ahlan, everyone! Welcome to my intro blog! 
My name is Lamees Kareem, and I am a '22 (freshman) from Jeddah, Saudi Arabia.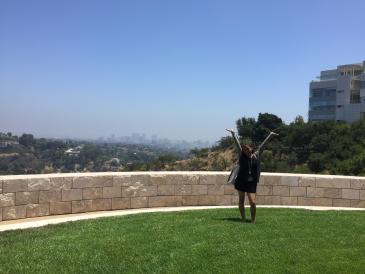 My name is Melissa and I come from East Los Angeles (born and raised). Buckle up as I take you through my life story and explain my ultimate arrival to Hanover, 2,947 miles from home. Hold on tight because this is going to be a long ride!

Melissa Barales-Lopez
2022
This is one of the things that I appreciate most about Dartmouth — I can pursue an engineering degree while taking classes like Spanish detective literature and Latin American Comics.