« All Posts by this Blogger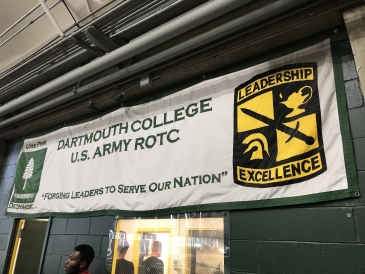 A Week in the Life of an ROTC Cadet
Waking up at 6 in the morning has been a culture shock. I'm usually the only one up on my floor, and Dartmouth's campus is pretty empty at this time, so biking across the Green in front of Baker Library is usually peaceful.
Is this some sort of weird class that meets at super-early hours in the morning? Is it some sport that requires crazy time commitments? 
No and no. What I'm describing is ROTC or Reserve Officers Training Corps. 
ROTC is a program created to commission Second Lieutenant Officers into the US Army to serve all over the world. Through Physical Training (PT), Military Lab, and Military Science classes, the Dartmouth ROTC program trains cadets for leadership in every aspect of life. 
I have been doing ROTC since the start of the term, so I thought it would be nice to bring you along on my week as an ROTC cadet! If you have any questions, feel free to contact me!
Monday: I wake up at 6 and get on my bike to head out to Leverone Field House, which is where we do PT. Our workout starts at 7, but I like to get their early, especially since it gives me time to do my devotionals. Today's workout was a circuit that included pull-ups, pushups, situps, air squats, and a run. I was worn out by the end!
Tuesday: Tuesdays are the days we do Military Labs, which are times where we work on military skills such as land navigation. Today was a 6-mile ruck, which is pretty much a fast walk with a big backpack on. It was a mental battle, but I am proud that I was able to persevere through that challenge!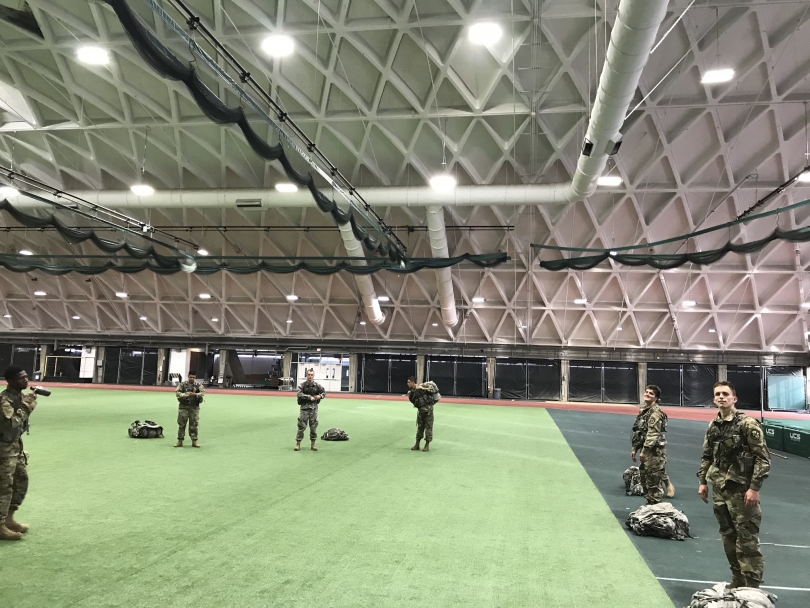 Wednesday: Wednesday was another PT day, but afterward was our Military Science class, which is when cadets learn more about what the Army is and its various aspects. Today, we learned about the different ranks of the military. It was an insightful lesson that made me understand more about how each part of the military works together to achieve a common goal.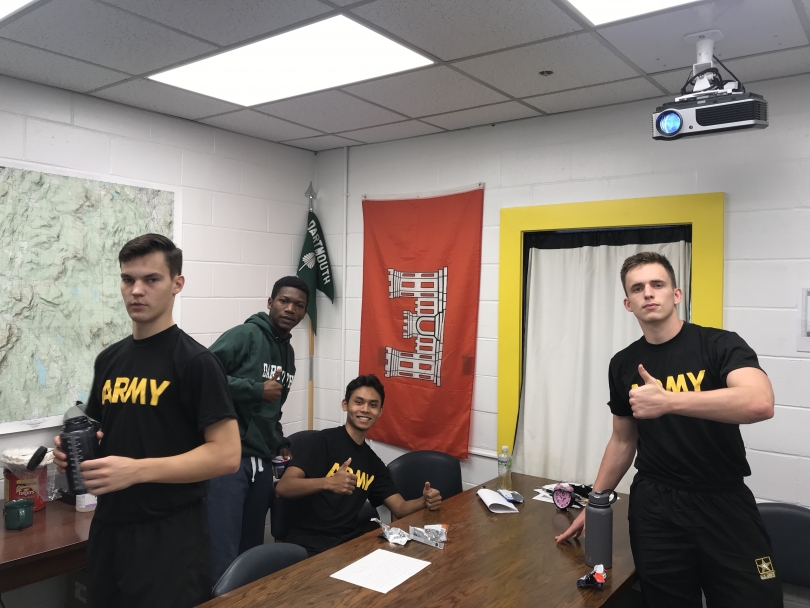 Thursday: Off day! I slept in, but I tried to do my homework early so I could go to sleep early for Friday!

Friday: For PT today, we went to Alumni Gym and did some weights. It was a nice change of scenery, and it was a good opportunity to make use of the great facilities at Dartmouth!

All and all, ROTC has been a great opportunity for creating better time management and pushing myself to new limits. I am thankful for the time I have had with Dartmouth ROTC, and I am looking forward to the upcoming terms with the group!
I still wake up every morning and think "I'm at Dartmouth" with a distinct sense of pinch-me-I'm-dreaming. Sounds crazy, but it's true.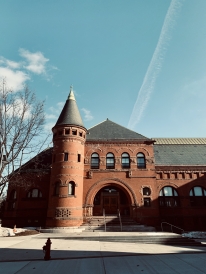 I'm going to be completely honest: sometimes college is hard! I've compiled some resources that are great if students want to take some time to de-stress.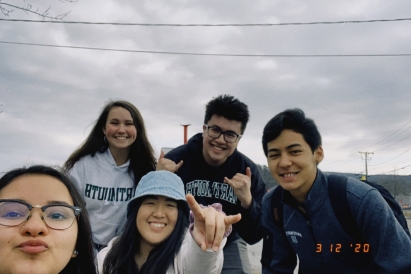 Even if I won't see my fellows NADs (our powerful Indigenous community), Questies (Questbridge ʻ23s represent!), and First-Generation Low-Income (FGLI) folks for a little while, you should all know that you make Dartmouth a wonderful place to be.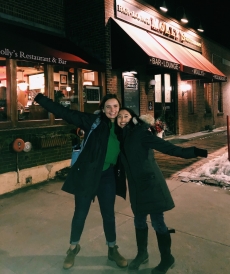 Because the town and school are small, they are extraordinarily interconnected and, in my experience, people in the community have been super welcoming. One long time Hanover resident even helped me pick out a good winter coat!

Here are a few of my photos that I think show unique aspects of my Dartmouth experience — the views, fun times, and friends!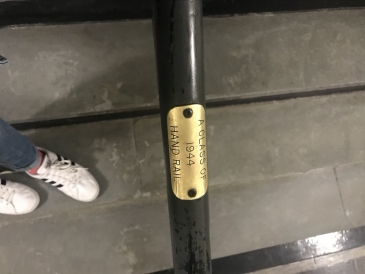 When I think of "old" at Dartmouth, I think of the many parts of campus that are rich in history. So this week, I went around to a couple of locations on campus to capture some of the historical parts of campus and their history.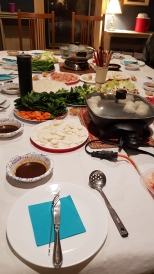 You can imagine my happiness when one of my friends forwarded an email with the subject: HOT POT DINNER @ International Cafe — RSVPs needed.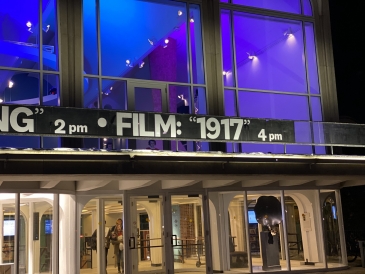 I don't think any place exemplifies the stereotypical college town like Hanover and our dear old Dartmouth. Of the places at Dartmouth that have the best vibes, my vote — without question — goes to The Hop.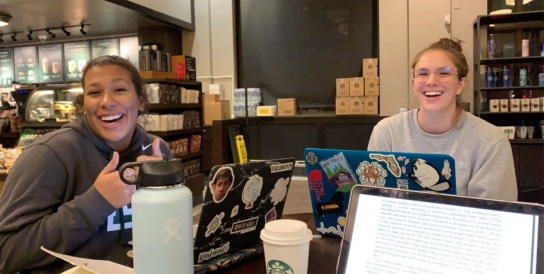 When I came to Hanover almost four years ago to start my freshman year, finding every place that serves coffee was of the utmost importance. Here's the rundown on the best places in town for coffee.