« All Posts by this Blogger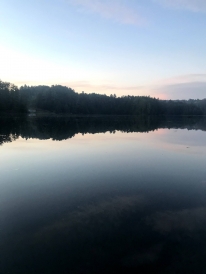 So Long 2020, Hello 2021!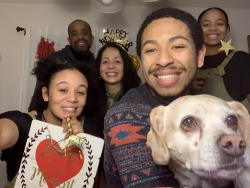 Let's be real, 2020 was...a lot. From the pandemic to the election, to online learning and murder hornets, every month seemed to be a new level of Jumanji. However, we have made it. We have pushed through and made it to a new, with new possibilities and memories. And though 2020 has given me great lessons and experiences, I am looking forward to this new year and for what it holds.
And what am I doing this new year? Well for starters, I will soon be traveling to campus for the winter term. I am excited to see both the new friends I made last term, and my friends that I haven't seen since the Fall or Winter term in my freshman year. I am also happy to walk around Dartmouth, doing homework in the East Asia Room in the Baker Library Stacks, and grabbing lunch at Tuk Tuk or Han Fusion. 
I am also excited about my three classes this term. Since students do not have to declare their major until the end of their second year, I have spent a good amount of time contemplating what major I want to do. I believe I have narrowed it down to a double major in History and English with a potential minor in Quantitative Social Science. Because of this, I am taking a class that corresponds to each of these fields of study. For my History course, I will be taking a course called  "Early Modern Europe" which, as the name suggests, will be diving deep into one of the most influential periods in European history. It is also a very small class, with less than 10 people including the Professor and me. My second class also has a small class, and it is called "Dave the Potter: Slavery Between Pots and Poems". This English class looks at the poetry of a slave potter named David Drake. This class goes over poetry, Black history, and pottery; I'm excited!
My final class is "Quantitative Political Analysis", which is a government statistics class. I wanted to take this class to see if QSS would be a good minor for me. I am excited to learn more about this topic, and regardless if I decide on this minor or not, I will acquire a lot of useful knowledge!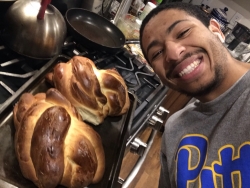 Regarding clubs, I am excited to grow in fellowship with those in the Christian Union and to continue our Bible studies and weekly Vine meetings. Some of those in CU I haven't seen since the pandemic started, so I am looking forward to seeing them again! I am also writing an article for Apologia, which is the Christian thought magazine on campus. My topic is looking at a specific set of Psalms and seeing how they relate to call-out culture on campuses. Fingers crossed it turns out well!
All in all, this is going to be a good term. And in a few days, I will be able to write this blog right next to a window in Baker, looking over the cold and beautiful campus! Until next time!