« All Posts by this Blogger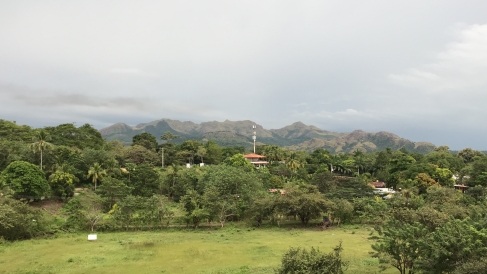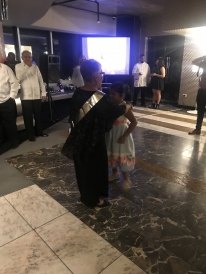 Diving Deeper into the Culture of Panamá!
So far, I've been in Panamá for about a week. Other than the weirdness of seeing people going back to school after Thanksgiving, the craziest transition into the start of this winterim has been the heat change. Now, I'm from Pennsylvania, but I am currently in Panamá to visit my family. As I write this, it is a warm 77°F. This wouldn't be that hot, except it is 9 in the EVENING. Going from below freezing in Hanover to this weather has been an adventure to get used to, but I have learned how to adapt to the heat: many, many fans!
I only come down to Panama once every couple of years, so each trip provides new insights and experiences. This one down to the Crossroads of the World has seen the celebration of my grandmother's 80th birthday, a trip to the beach with my sisters and parents, and the reuniting of various family members.
And, even hemispheres away from Hanover, I have noticed Dartmouth affecting how I view the world around me.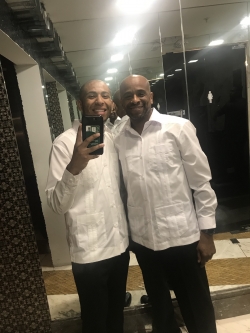 See, during my fall term, I took a class regarding the culture of Italy. It was an interesting class, one where I learned different aspects of life in the iconic country and how they came about. However, learning about different cultures has also sparked a flame in me to learn more about Panamá and its practices.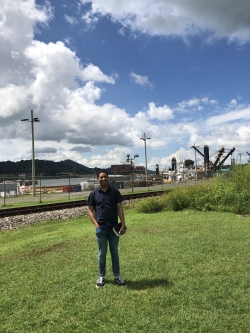 One of the many cultural practices of Panamá that I have discovered has to do with celebrations. During this time in Panamá, my grandmother was celebrating her version of a quinceañera. A quinceañera is a Latinx celebration similar to a Sweet 16, but it usually happens at the age of 15. These celebrations are huge, and my grandmother's wasn't an exception. However, I was wondering, why? Why is there such a huge party that occurs to celebrate this passage of life? What are the different cultural aspects of Panamá (and other Latinx countries) that influence it? After my Italian culture class, I have this desire to know why these types of practices happen in different countries.Another cultural practice of Panamá that I have wanted to know more about relates to clothing. In the US, if it is hot, you wear shorts out. However, whether it is cold, hot, rainy, or dry, you will find many Panamanians wearing long pants, usually jeans. As someone not used to this practice, I have always wanted to know why this was common. My desire to learn more about this has only increased because of the course I took. It's pretty cool to see that, even in Panamá, I can feel the desire for knowledge that was fueled by my education so far at Dartmouth. I look forward to more searching in the future, wherever that takes me!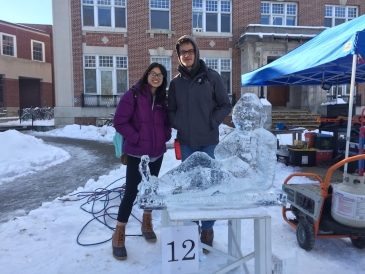 Over the past few days, the campus had been buzzing about Winter Carnival. I even watched a Loch Ness Snow Monster come to life. You know, typical Dartmouth for you.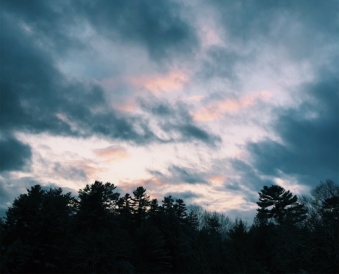 As a southerner, my biggest concern about Dartmouth was how I was going to cope with the cold. Luckily, I have a lot of friends that are also excited to embrace the snow with me, so I wanted to share how we've been enjoying winter term so far!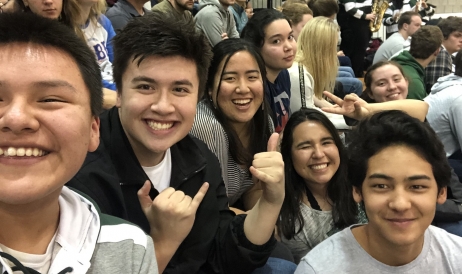 Being in West House means Tuk-Tuk dinners and fun house events almost every week, but this month it also means having the opportunity to join West House's Intramural (IM) basketball team. 

I've taken to sitting and watching, treating myself to the slowness of green tea and silence of an uninterrupted morning. But that's one of the best things about college—it offers ample moments for reflection. 

What is the Dartmouth Plan? Better known as the D-Plan for short, Dartmouth's term academic calendar is something that makes the College unique.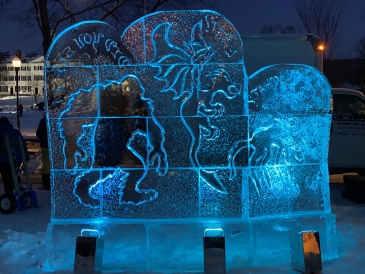 With an action packed itinerary, temperatures below zero, and a fresh half-foot of snow on the ground, I couldn't have asked for a better way to destress in the heart of #midtermszn than Winter Carnival.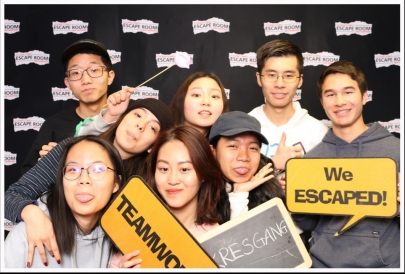 Come the 3-day weekend, the eight of us rented two cars and drove off from Hanover in the morning. Our destination? Concord, the capital city of New Hampshire.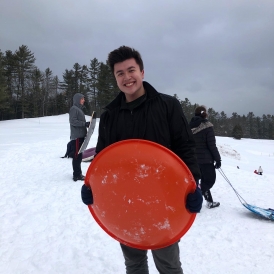 The idea of Dartmouth's unlimited snow used to be intimidating, but the past two weeks have been full of peaceful coexistence between students and seasons like no other. Winter's here and we love it.

As cliché as it sounds, students walking in small hat-topped flocks, laughing through brisk air, is a sport we take seriously around here. And it's one of the best ways to stay warm.