You are here
« All Posts by this Blogger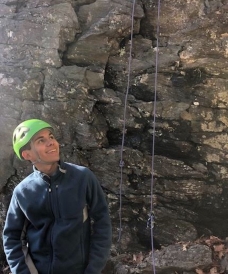 My First Time Rock Climbing
I went rock climbing for the first time ever — it was amazing.
Late into my first term at Dartmouth, I received an email from the Dartmouth Outing Club (DOC). They were sending out invites for Fall Weekend at the Lodge and all campus was welcome. I looked through the options — climbing, hiking, and a few others — and signed up for rock climbing. I had only climbed indoors before, and that was years ago, so I was excited to try something new. Plus, midterms had just ended and I knew it'd be good to get off campus and take a day to relax. The trip, food, and gear were all free. 
So, at 11:30AM on a chilly Saturday morning, I met up with a group of total strangers and was on my way to the mountains. I was in the beginner group, so we had the easiest climb of all the groups. We climbed Rumney Rocks in Rattlesnake Mountain. The view was incredible: at the top of the climb, we could see above the trees into the mountains ranges of New Hampshire. The climb was tough, but worth it.
Our group leaders were friendly and taught us the basics of how to tie figure-eight knots, belay, and use command terms. So, after a quick lesson, the experienced climbers set up the course, and soon we were all on the rocks. We climbed three different courses in the beginner section of Rumney for about five hours. By the end of it, my hands were scraped and my legs shaky — I had a blast.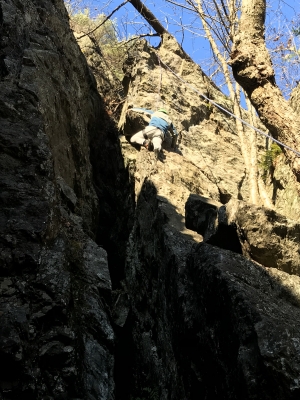 After our climb was over and the sun set, we left the mountains for dinner at Moosilauke Ravine Lodge (aka the Lodge). Dinner at the Lodge is something special — there's nothing better than homemade cornbread, soup, and lasagna after a long day outdoors. The Lodge crew is always friendly, and entertains us with stories between the main meal and dessert (warm brownies). 
After dinner, we had two options: we could spend the night at the Lodge and leave for campus on Sunday morning, or we could leave right away. I had some important work for class that weekend, so I decided to return to Dartmouth that night. 
Now that I've tried real rock climbing, I want to give indoor climbing a try. The Dartmouth Climbing Gym is free for first-years in the fall, so I'll definitely check it out this term. All in all, this was a great weekend.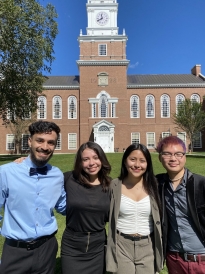 I am back! For a traditional college, Dartmouth is a little bit ~untraditional~ this year. One year later, our sophomore class was able to experience matriculation and the Twilight Ceremony. Read all about it!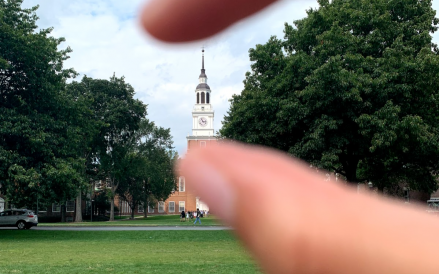 Hello and welcome to the beginning of my Dartmouth journey!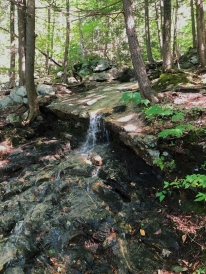 My first week back in Hanover came to a pretty epic end when my friends Ari, Meggie, and I decided to sign up for a 6-mile hike offered through the Dartmouth Outing Club.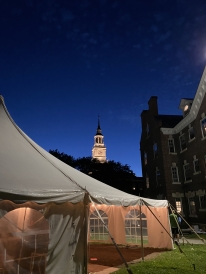 Hey! I'm Daniel and I'm a Dartmouth '25. To begin, here's a little bit about myself. I'm a Seoul-born Californian with an adventurous spirit.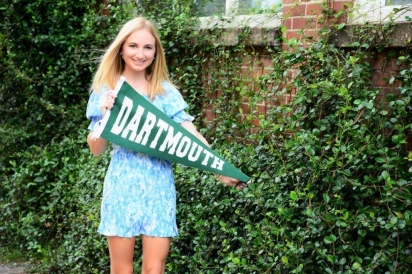 Hi! Welcome to my world. My name is Caroline, and I was born and raised in a suburb of Atlanta, Georgia. I've been at Dartmouth for over two weeks now, and I'm already in love with the school and its surroundings.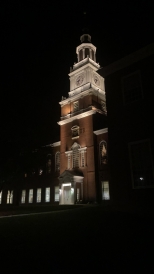 Although I'm excited to introduce snippets of my classes and social life this Fall, I wanted to dedicate this blog to explaining how I got to campus and moved in to my dorm!

The college application and decision process can be difficult. Don't worry, I'm here for you! Come with me on my journey, and let your pal Gav explain.

I think fall may be my favorite season on Dartmouth's campus. Campus is breathing with new life as we witness the gorgeous transformation of lush green to crisp orange leaves!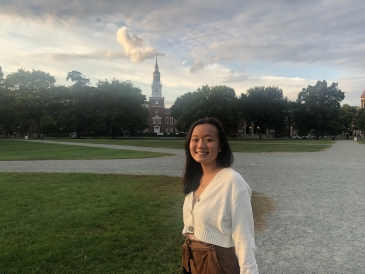 Sophomore year here I come!