You are here
« All Posts by this Blogger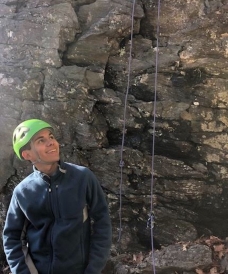 My First Time Rock Climbing
I went rock climbing for the first time ever — it was amazing.
Late into my first term at Dartmouth, I received an email from the Dartmouth Outing Club (DOC). They were sending out invites for Fall Weekend at the Lodge and all campus was welcome. I looked through the options — climbing, hiking, and a few others — and signed up for rock climbing. I had only climbed indoors before, and that was years ago, so I was excited to try something new. Plus, midterms had just ended and I knew it'd be good to get off campus and take a day to relax. The trip, food, and gear were all free. 
So, at 11:30AM on a chilly Saturday morning, I met up with a group of total strangers and was on my way to the mountains. I was in the beginner group, so we had the easiest climb of all the groups. We climbed Rumney Rocks in Rattlesnake Mountain. The view was incredible: at the top of the climb, we could see above the trees into the mountains ranges of New Hampshire. The climb was tough, but worth it.
Our group leaders were friendly and taught us the basics of how to tie figure-eight knots, belay, and use command terms. So, after a quick lesson, the experienced climbers set up the course, and soon we were all on the rocks. We climbed three different courses in the beginner section of Rumney for about five hours. By the end of it, my hands were scraped and my legs shaky — I had a blast.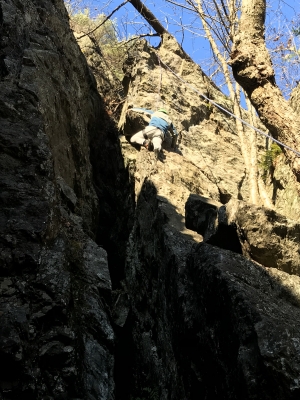 After our climb was over and the sun set, we left the mountains for dinner at Moosilauke Ravine Lodge (aka the Lodge). Dinner at the Lodge is something special — there's nothing better than homemade cornbread, soup, and lasagna after a long day outdoors. The Lodge crew is always friendly, and entertains us with stories between the main meal and dessert (warm brownies). 
After dinner, we had two options: we could spend the night at the Lodge and leave for campus on Sunday morning, or we could leave right away. I had some important work for class that weekend, so I decided to return to Dartmouth that night. 
Now that I've tried real rock climbing, I want to give indoor climbing a try. The Dartmouth Climbing Gym is free for first-years in the fall, so I'll definitely check it out this term. All in all, this was a great weekend.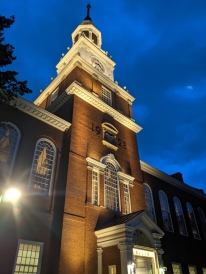 I've wanted to blog about my favorite spots around campus for some time now, but it takes time to explore this magical place!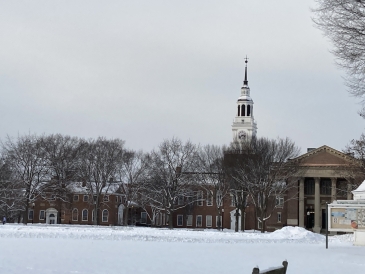 I am not joking when I say I am not made for the winter. Come check my experience thus far!
Antônio Jorge Medeiros Batista Silva
2025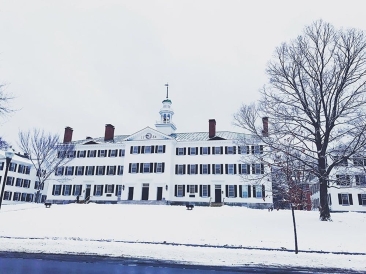 Here are my first experiences of winter term as a freshman.

Brandon Mioduszewski
2025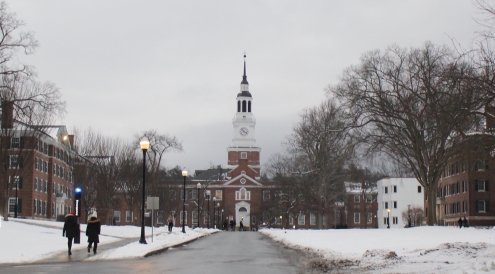 As someone coming from a warm state, the idea of cold winters was frightening as well as fascinating. After a few days on campus, I learned winter was only the latter. Read on to see a few things I've learned from my first winter!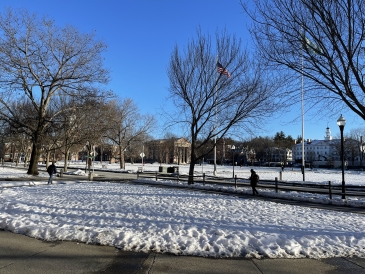 Thus far, Winter has been an ADJUSTMENT to say the least, but it's an exciting and fun one! Read on to find out more!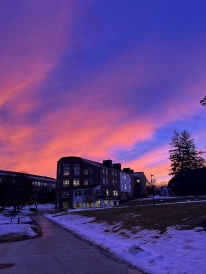 I'm excited to share with you guys what classes I'm taking this term, surviving the intense cold!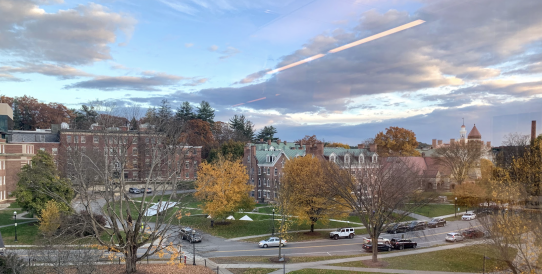 The ultimate jacket guide from an upstate new yorker.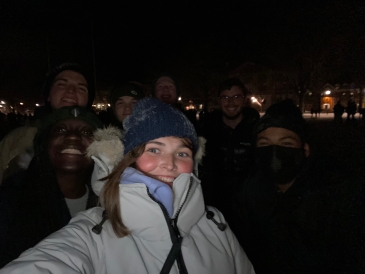 I am now settling into campus life again. And what better way to do this than attending the famous snowball fight?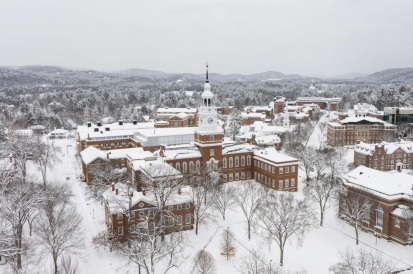 Happy New Year and welcome to winter term at Dartmouth! I've been looking forward to finally experiencing winter at Dartmouth since I applied here. I'd love to share the things I'm looking forward to the most about winter term.