You are here
« All Posts by this Blogger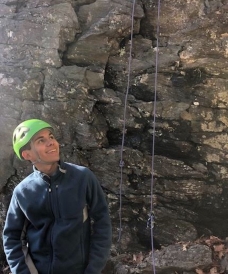 My First Time Rock Climbing
I went rock climbing for the first time ever — it was amazing.
Late into my first term at Dartmouth, I received an email from the Dartmouth Outing Club (DOC). They were sending out invites for Fall Weekend at the Lodge and all campus was welcome. I looked through the options — climbing, hiking, and a few others — and signed up for rock climbing. I had only climbed indoors before, and that was years ago, so I was excited to try something new. Plus, midterms had just ended and I knew it'd be good to get off campus and take a day to relax. The trip, food, and gear were all free. 
So, at 11:30AM on a chilly Saturday morning, I met up with a group of total strangers and was on my way to the mountains. I was in the beginner group, so we had the easiest climb of all the groups. We climbed Rumney Rocks in Rattlesnake Mountain. The view was incredible: at the top of the climb, we could see above the trees into the mountains ranges of New Hampshire. The climb was tough, but worth it.
Our group leaders were friendly and taught us the basics of how to tie figure-eight knots, belay, and use command terms. So, after a quick lesson, the experienced climbers set up the course, and soon we were all on the rocks. We climbed three different courses in the beginner section of Rumney for about five hours. By the end of it, my hands were scraped and my legs shaky — I had a blast.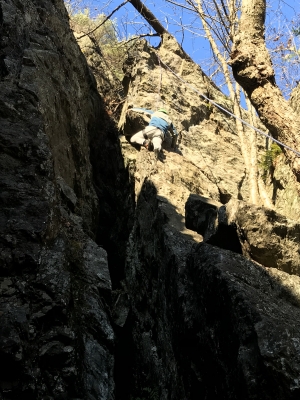 After our climb was over and the sun set, we left the mountains for dinner at Moosilauke Ravine Lodge (aka the Lodge). Dinner at the Lodge is something special — there's nothing better than homemade cornbread, soup, and lasagna after a long day outdoors. The Lodge crew is always friendly, and entertains us with stories between the main meal and dessert (warm brownies). 
After dinner, we had two options: we could spend the night at the Lodge and leave for campus on Sunday morning, or we could leave right away. I had some important work for class that weekend, so I decided to return to Dartmouth that night. 
Now that I've tried real rock climbing, I want to give indoor climbing a try. The Dartmouth Climbing Gym is free for first-years in the fall, so I'll definitely check it out this term. All in all, this was a great weekend.
One thing that I had yet to do on campus was make jewelry at the Donald Claflin Jewelry Studio. Although the rings I made would definitely not be sellable, I learned so much about the process of jewelry-making.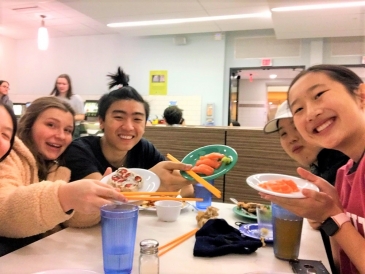 Coming from California, I was used to being able to eat a variety of Asian food: ramen, boba, curry. As I adjust to my new life here, it's nice that there's something that resembles what I had back home.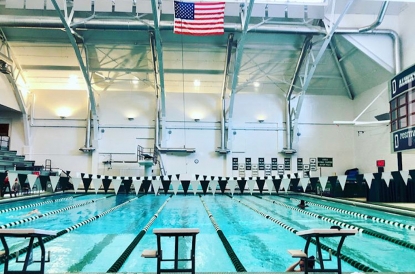 I love water polo (and club sports in general) because they have become a way for me to stay active and make friends at the same time!

This is not the first time I have experienced snow, but the first time I did see falling snow was my freshman year at Dartmouth.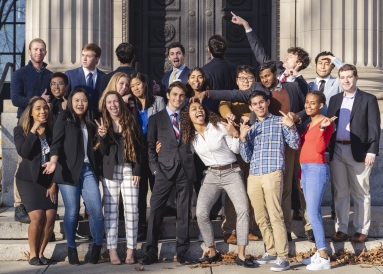 Student Assembly is Dartmouth's student government and represents the interests of all undergraduate students. Aside from fun projects, Student Assembly gets to work with Dartmouth's administration when making policy affecting all of campus.

When I first came to Dartmouth, I knew about as much about Greek life as I knew about Greek yogurt.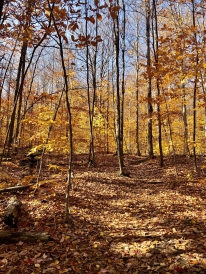 Just before Thanksgiving I finished up all of my classes and finals, and now I am home for 6 weeks. These are the things I miss most about Dartmouth while I'm away (not in any particular order).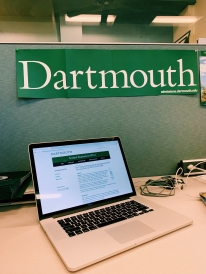 A question that we're often asked in the Admissions Office is whether it's possible to work a job while going to school here. The answer is yes! Here are some ways to learn more about employment on campus.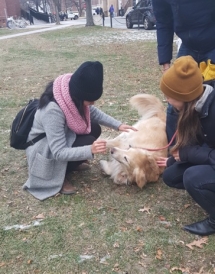 Happy 1st of December, everyone!