« All Posts by this Blogger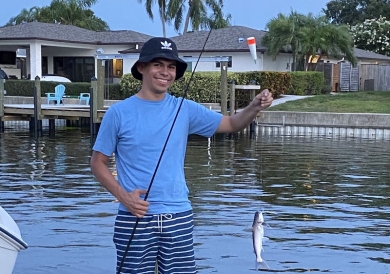 Introducing...Summer 2020!
Hi all! It's finally summer! 
Time flies—it feels like only yesterday that I first stepped foot at Dartmouth to begin the adventure that was my first year of college. Almost a year has passed since, and I am now—officially—a sophomore at Dartmouth. 
I have learned a lot in my first year of college. I took interesting classes, joined fun clubs and in my two terms on campus met awesome, kind, intelligent people who inspired me to be better in every way. My professors were some of the best in their fields, and were excited to teach every time they walked in the classroom. This proved to be especially true during my first remote learning experience in spring term. Faculty and TAs in my courses were nothing but supportive, and did a great job keeping the energy up throughout class. It was definitely a challenging experience for all of us at first, but we adapted and learned valuable skills that will be handy for years to come.
To me, the remote learning experience was particularly helpful because, this summer, I am taking an "off-term" to participate in a remote internship. As you might be aware, a large portion of the American workforce has moved from in-person office work to online operations to reduce the spread of COVID-19. This means that workers need to be comfortable communicating with their peers through video conferences, email, and phone calls more than ever before. This is true for my internship thus far, and I am glad to say that, thanks to spring term, I felt prepared to dive into the 21st-century workforce.
I am excited to share my internship experience, tips for incoming first-years, and advice for prospective students through People Places Pines this summer. The upcoming school year will be like no other, and I cannot wait to get started.