You are here
« All Posts by this Blogger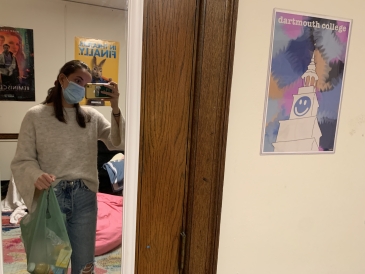 An Unusual Arrival
After having the most amazing fall term at Dartmouth, I was extremely excited to get back on campus for winter. As I got out of the Dartmouth Coach and first stepped on campus I was shocked at how cold it was. I had never experienced below freezing and that day I was greeted with -13°C/8°F temperatures. However, I was so happy to be back, nothing could erase the whopping smile on my face. In fact, I found that with my generous layering of clothes I was doing perfectly fine—which made me even more thrilled about the winter term to come. I could do this after all!
I knew this would be a challenging winter as we headed towards the third year of the pandemic. With the rise of the omicron variant, Dartmouth had been making various changes to their COVID-19 policies in order to ensure that they are able to continue offering in person instruction. Many of these policies stayed the same as last term but are now continuing to be revised as the pandemic evolves. The most notable of these are restricting indoor social gatherings, requiring masks, and asking students to test weekly. As of when this blog post is being written, most dining locations are open for sit-down dining, but this was not the case at the beginning of winter term a week ago. 
After having the most wonderful few days back getting to see my friends and attending my classes I noticed that I was feeling a little sick. As soon as I noticed that I was feeling under the weather I completed a PCR test which we can complete from home. Dartmouth supplies us with testing kits that can be performed at any time as long as they are dropped off shortly after doing the test. There are drop-off locations at Baker Library, Foco (Class of 1953 Commons), and other convenient locations on campus. I knew that I shouldn't head to class whether or not it had COVID-19 so I decided to email all of my professors about my circumstances and upcoming absence. All of my professors were amazingly accommodating. For one of my classes this term, Intro to Environmental Science, all lectures are recorded and uploaded automatically for students to view remotely. Likewise, my Global Health class was already being held over Zoom at the professor's discretion and I just had a catch-up session with my Writing 5 professor after class. Overall, I felt that doing classes online was a painless process that went perfectly smoothly and allowed me to stay on top of my course work while I had to stay in isolation. 
Shortly after I began self-isolating, my suspicions were confirmed as I got my positive test result. By then my symptoms had cleared (they had lasted about two days) but I continued to isolate myself in my room. Living in quarantine, I went out of my room twice a day to pick up my meals at Sarner Underground, which became the designated area for all those who had become infected to grab food. At Sarner Underground, we were greeted with a similar buffet style to Foco with plexiglass that separated us from the server. There were plenty of options for those with dietary restrictions to take back to our room. Here, one would go twice a day to pick up lunch and then dinner with breakfast for the next day. Another difference is that now each residential building has designated bathrooms for those who have COVID-19. As Dartmouth adopted the CDC's new isolation guidelines the time that students spend in isolation has now been reduced until we have made sure it is safe to do so. The current policy in place is to be released on day five of infection provided a negative antigen test.  
While I am ready to get out into the beautiful world that is Dartmouth, I can say that living in quarantine has not been as bad as I previously thought. I used the time to focus on my work in the comfort of my own room and used the time to pick up my meals as a way to get outside. As we continue to learn to live in the pandemic, I urge all of you to stay safe!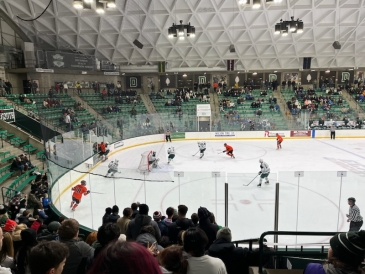 During winter at Dartmouth, hockey is a pretty big deal. There's no game more important, though, than the annual bout against Princeton! Here is why it is so anticipated every year!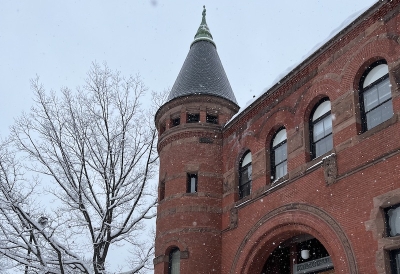 When Celsius and Fahrenheit read the same value, that's when you know something is wrong. Read on to find out how I survived a weekend of extreme temperature at Dartmouth.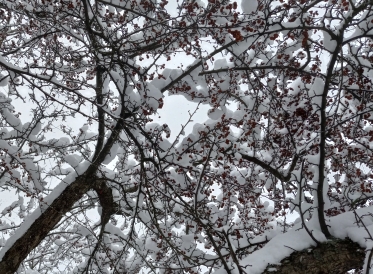 For this blog post, I want to talk about a few special people I have met thanks to the opportunities Dartmouth provides.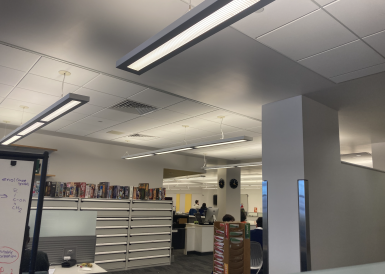 Read along if you're interested in Dartmouth students' favorite spots in the library!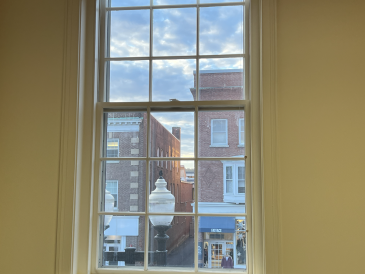 I want to utilize this blog post to update you all on my life and what I typically do in my day.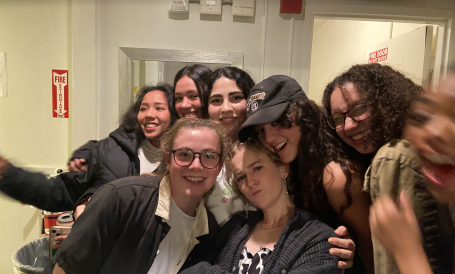 There is a place for everyone here as long as you're willing to look for it!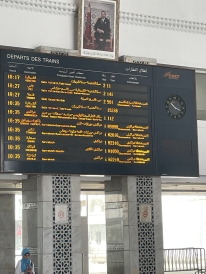 Curious about what applying for study abroad looks like at Dartmouth? Here's my experience!

Brandon Mioduszewski
2025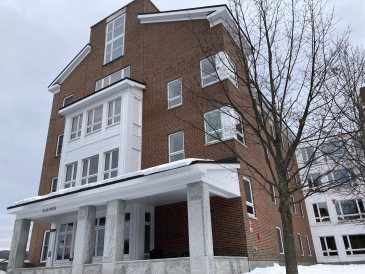 What is a Living Learning Community, exactly? And what's it like to live in one? Here's my experience so far with LLCs and the Asian and Asian American LLC!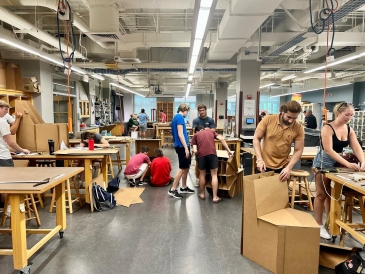 For the past two weeks, I've been working on a fascinating project for my engineering class.