« All Posts by this Blogger
Polar Bear Plunge: A Dartmouth Tradition
The Polar Bear Plunge: The quintessential Dartmouth experience where students swap out their warm winter clothes for bathing suits and brave the icy water.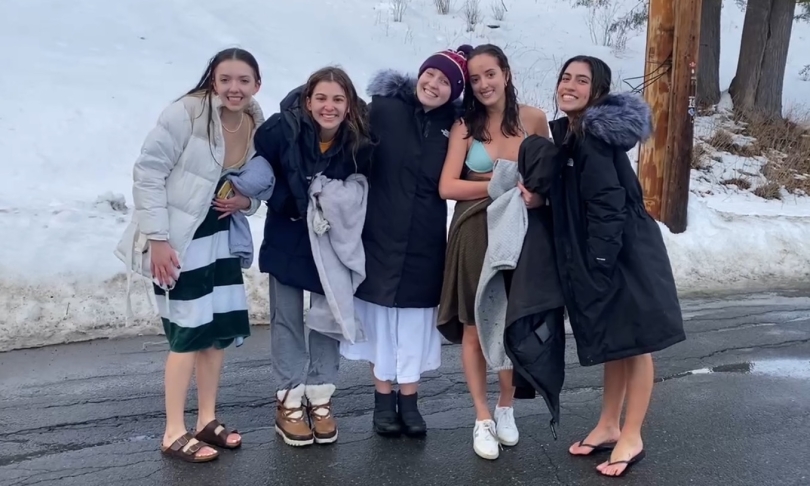 Every winter, Dartmouth hosts its Winter Carnival to celebrate the gorgeous winter season in the Upper Valley. During this special weekend, many students get the opportunity to experience events such as snow-shoe and human dog-sled races, ice-sculpture contests, skating, skiing, and my favorite: The Polar Bear Plunge. 
On Friday of Winter Carnival, I got out of class and headed straight to my friend's dorm building in the Choates (a freshman dorm cohort that happens to be near Occom Pond). Here, many of my friends got together before the plunge. As we got to the pond, the energy was palpable with students and spectators everywhere taking in the beautiful day's festivities. Roads were closed off and ambulances stood at the ready in case of an emergency. And me? Well I couldn't hold my excitement as I was finally crossing something off of my Dartmouth bucket-list.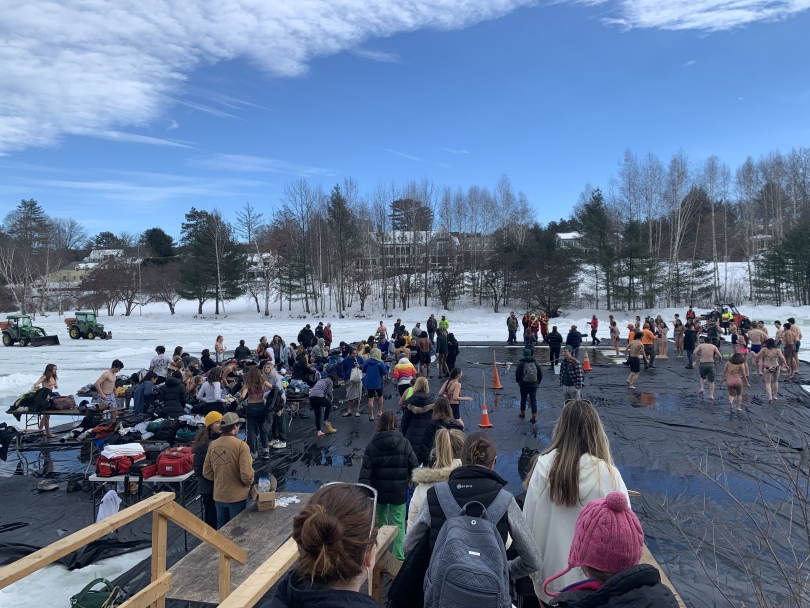 Occom was frozen over. We stood in line anxious to jump into the square of water amidst the ice. Once near the pond, we put our towels in some tables near where the plunge would take place and headed over to make the final line! Here I was confronted by the toughest part of the experience: standing on ice. The day was unusually warm as it was almost 50 degrees Fahrenheit, but standing on the ice was something I had not accounted for. Despite it being painful, laughter and giggles helped distract me.  As it got to be my turn, I was handed a rope that would come in handy in the event that I went into shock and put it around my torso. Even though going into shock would have been unlikely, it is better to be safe. Then, I took a deep breath and jumped off. 
Whoa. The water was frigid. As my body went into survival mode, all I could think about was getting out. I immediately regretted my decision. I frantically swam 15 feet to get to the ladder on the other side. As I pulled myself out, my body was tingling and I felt incredibly alive. Despite the almost unbearable discomfort, maybe this hadn't been such a bad idea after all. 
In seconds, the entire experience had become a memory as I dried myself off and got dressed. Coming from Nicaragua, I had a tough time adjusting the cold, but I've learned that you just have to put yourself through it. Hopefully, the Polar Plunge will become a tradition I complete on all the winter terms I spend here at Dartmouth. 
And my advice, if you're ever thinking about doing something unexpected, like jumping into icy water during the Hanover winter, I suggest you do it. It might just make you feel incredibly alive.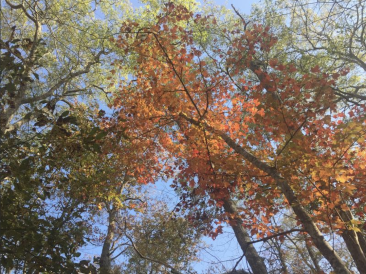 I interviewed Jeneen DiBenedetto Graham '96 about her Dartmouth experience and gained vivid insight about her reflection.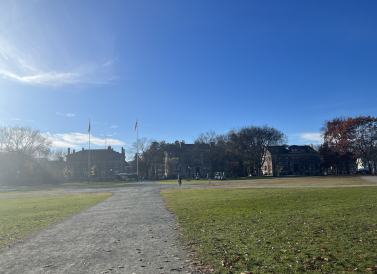 Coming to Dartmouth, I assumed that I was about to enter a space full of new experiences. Not only did my assumptions hold true, but they amplified over the course of weeks. Here is my reflection on the past three months and my winter break plans.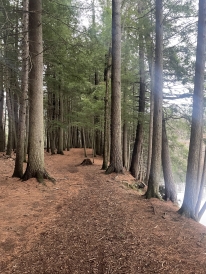 It seems like just yesterday I was walking to class on the first day of fall term. What have I learned since then? Click for a comprehensive guide!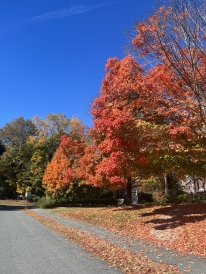 Find out why I never feel alone while exploring academics at Dartmouth.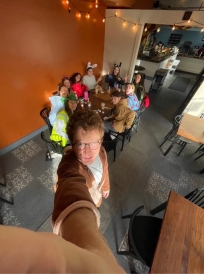 This week I talk about one of my new extracurricular involvements on-campus - working with DREAM!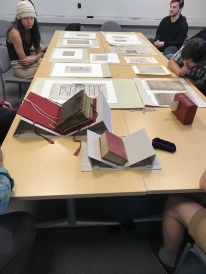 Dartmouth has so many opportunities for students to do, such as studying abroad or doing fellowships, but there are also smaller--yet still meaningful--opportunities for students to take advantage of while they are here.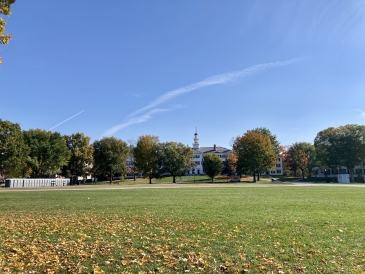 Now that my first term at Dartmouth is coming to a close, what would I write to myself 10 weeks ago when the term began?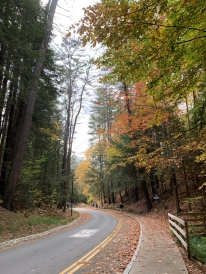 As finals approach and my countdown for winter break, I reflect on my first term here as a Dartmouth student–the traditions, classes, routines, and connections that have defined my first-year fall.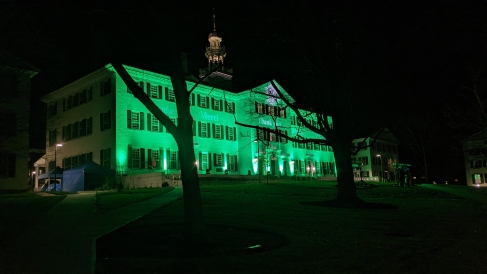 I'm 1/3 of the way done with my Dartmouth career, and I've learned a lot during this term alone. Let's do a recap of the past ten weeks!