« All Posts by this Blogger
Library Hopping: My Favorite Spots
As finals week is slowly coming closer, I've found myself spending a lot of time in the library. With this increased amount of time spent studying, I've seized the opportunity to branch out and explore different areas. I've actually had a lot of fun using the Pomodoro Technique, where I work for about an hour and then pack up my things and find somewhere else to study. In this way, I've compartmentalized my studying and have been more productive as I get a fresh sense of scenery. Here's my breakdown of some of my favorite places I've gone library hopping!
The Tower Room is by far my favorite place to study in and perhaps one of my favorite places at Dartmouth (which says a lot)! It has a quintessentially Dartmouth feel with its green velvet chairs, dark wood, and peaceful yet academic ambiance. The warmth of the room as well as the warm golden glow of its lamps make it a perfect place to work in. 

 

4FB refers to Fourth Floor Berry, or the topmost and therefore quietest Berry level. This study area has a more modern look to it and has individualized workspaces to study in as well as some couches and tables. I love going here as you get an amazing view of the New England outdoors, so it is an especially beautiful place to go study quietly on clear sunny days. 

 

The Orozco Room has gorgeous murals lining its walls depicting Mexican history. This room reminds me a lot of Latin America and gives me something to look at as I focus on my work. Each panel is so interesting and holds a lot of symbolism and critique that make for a compelling experience.

One of my main complaints about the Stacks is that the lower levels are really dark. However, the upper floors don't have this problem in the slightest. Once you go past the third level there is a lot of sunshine that creeps in through the window, making it perfect to study and look outside. It is usually a little cold for me so every time I go here I make sure I have a sweater on to bundle up. Overall, the Stacks are an amazingly good focus spot since you can choose a quiet corner and not encounter many people moving around while also getting a pretty good view of Hanover. 

FoCo refers to the Dartmouth Dining Hall, formally known as Class of 1953 Commons. This is a very convenient place to study as you can finish your meal and just pull up your computer or work at the moment. An upside to this is that you also get to go downstairs for a quick bite whenever you want. The coupling of tables, booths, couches, and delicious food make upstairs FoCo an all-time favorite place to catch up on my work.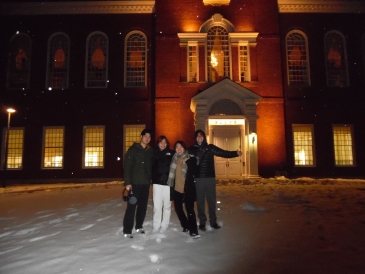 Now, as I'm wrapping up the last days of my freshman year in college (UNBELIEVABLE), I want to share some things that I learned throughout my first year here as well.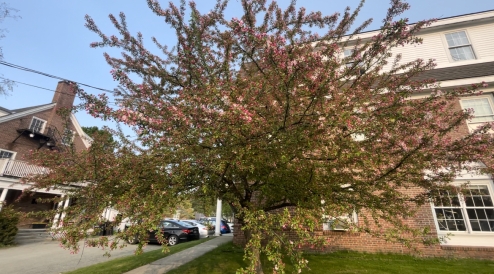 As you start to imagine your life at Dartmouth as an incoming first-year, here's my (disorganized) thoughts on the first year as it wraps up.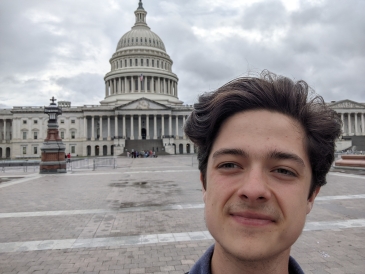 I'm officially halfway through my time at Dartmouth, and it's been a wonderful journey. Here are some reflections and thoughts about my future!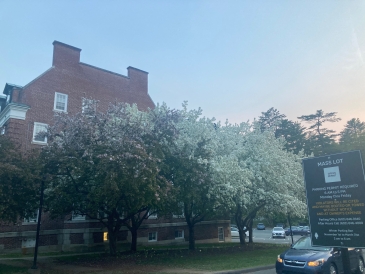 Spending summer on campus as a Sophomore is a Dartmouth tradition. However, I won't be here for it. Come check why!
Antônio Jorge Medeiros Batista Silva
2025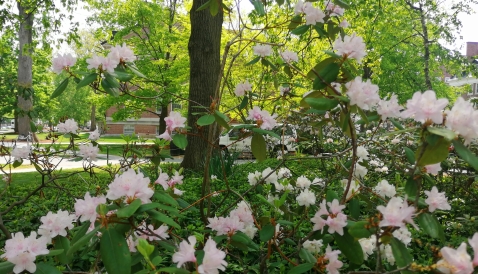 It is crazy to think that I am halfway through my Dartmouth journey. To celebrate, here are a few of my favorite moments related to academics.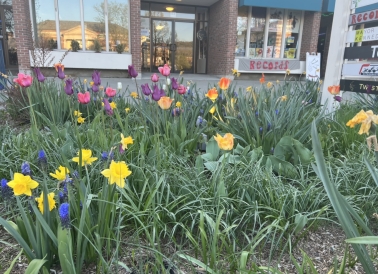 There is no "the" thing you should be stressing over doing between your first-year and sophomore years. It's about what you need and what will bring you fulfillment.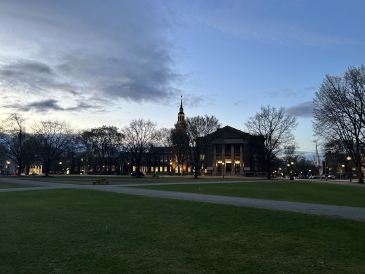 Despite the vast ocean that separates me and my dream school, I applied to Dartmouth College as an international student from Bangkok, Thailand in the early decision round. This wasn't just a leap of faith, I assure you.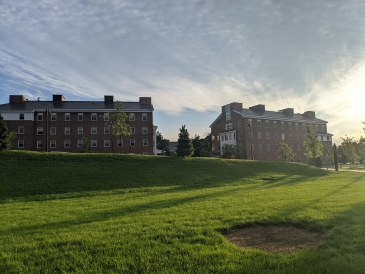 Dartmouth funding extends well beyond its generous financial aid scholarships. Come learn about the funding I'm pursuing!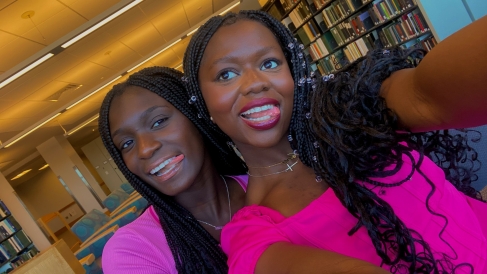 I tend to get bored of places really easily, but I have yet to run out of different rooms in the library! Here are some of my favorite study spots at Dartmouth :)