You are here
« All Posts by this Blogger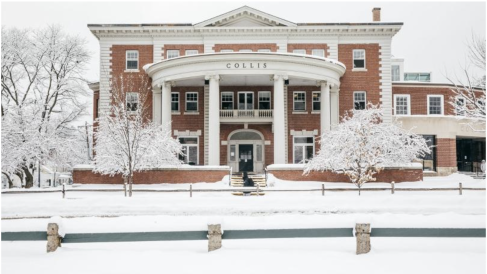 On Campus Jobs at Dartmouth
Many students work part-time during their college experience. Getting a job is a great way to build skills, meet new people, and earn money while also pursuing academics. 
There are so many options and opportunities available for students who wish to work whilst also studying at Dartmouth. From having positions conducting research, to being teaching assistants, or part of Dartmouth Dining, the possibilities are endless. The best part is that it is totally up to each person what they wish to pursue and there is a wide range of flexibility in terms of interests. 
I work as an Ambassador for the Collis Center for Student Involvement. This is one of my favorite places on campus since it has many study spaces, custom dining options and is home to several clubs and organizations. As a Collis Ambassador, I work behind the front desk and welcome students and visitors into the center, manage facilities, and help out with all the events taking place. 
One of the reasons why I enjoy this job so much is because of the history and mission that Collis has as a whole. The center was built in 1979 as a way to tie in the school community together. Many students during the time identified the need to have a space that was able to house different types of interests and was welcoming to all students. Some of the first clubs and organizations that were based at Collis were the Gay Student Alliance, International Student Association, College Center Governing Board, Afro-American Society, and many others that still exist today! 
I think it is incredibly important while choosing a job to make sure that it aligns with your particular interests and availability. Some of my friends really enjoy conducting paid research on campus that is connected to areas of academia that they are passionate about. At Dartmouth, all types of jobs are available that also help you build skills. One of my close friends really enjoys managing the social media and publicity relations of one of Dartmouth's sports teams and dedicates a considerable amount of time to this endeavor. 
Working at Dartmouth has been one of my favorite things about campus life so far as it has allowed me to become more involved with the school community to create a campus culture that I believe in. If you are thinking of pursuing work-study opportunities at Dartmouth, I really think you should try it out! It might just be incredibly rewarding.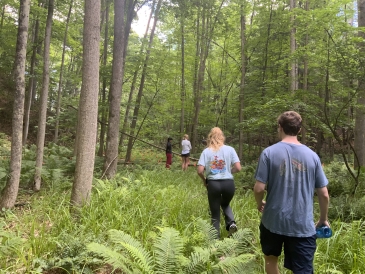 Catching dragonflies at the Organic Farm during my Agroecology lab, plunging feet first into the Connecticut River after class, and exploring the Upper Valley by electric scooter… all in one day! Welcome to Sophomore Summer.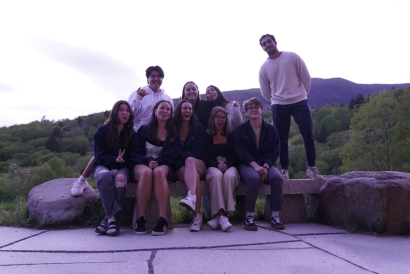 To celebrate a wonderful first spring term, my friends and I got together for a "lodj dinner" at the Moosilauke Ravine Lodge!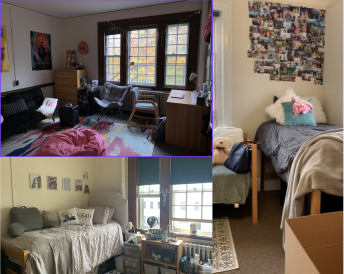 Ever wondered what freshmen dorms look like at Dartmouth? Here's a rough guide to Freshman dorms!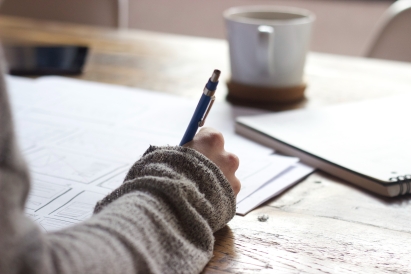 Procrastination: friend or foe? Read on to find out how I feel about this topic at Dartmouth!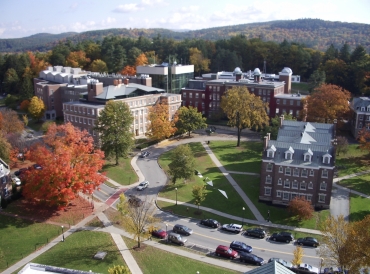 I wanted to make my last blog post for this academic year about the places in the Dartmouth community that I will deeply miss and have made amazing memories with the wonderful members of this community.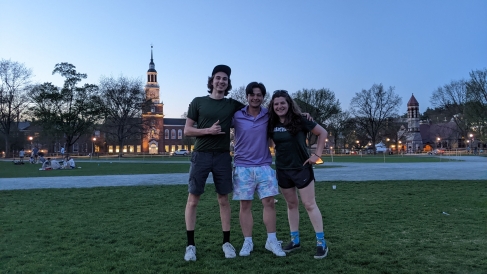 In the blink of an eye, my first year of college is over, and Dartmouth has catalyzed so many of the memories I've made so far!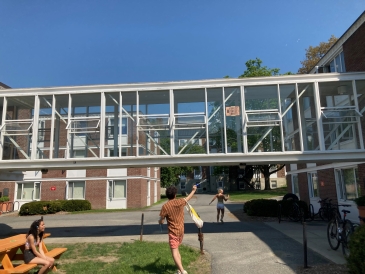 Honestly, I cannot wait to be home. Although Dartmouth has been a home for me for the past nine months, the college experience is made of many ups and downs. Come check my first year wrap-up!
Antônio Jorge Medeiros Batista Silva
2025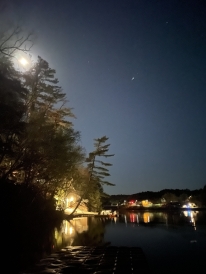 A reflection on my first year in the woods.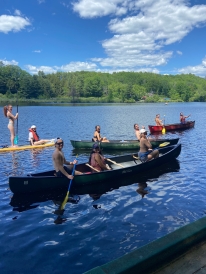 Happy last week of classes! Here are some of my reflections from my junior spring.