« All Posts by this Blogger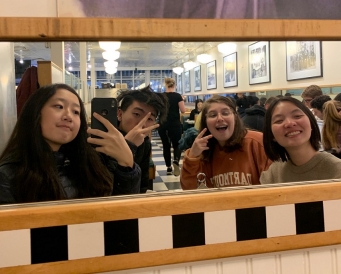 Sleep is for the Weak (Just Kidding. Sleep is Important. Stay Healthy, Kids!)
College is a time to make mistakes. Free from home, and with no one telling you what to do, you start to realize that the things that you previously couldn't do were because you really shouldn't. Like what I did this past Friday night: the Lou's Challenge.
The Lou's Challenge is kind of a Dartmouth tradition, but the more apt term for it—I feel—is that it's a dare. Basically, you're supposed to stay up all night (studying doesn't count), and then go to the local Lou's Diner once it opens (7:00am). And so, to celebrate the end of midterms, my friends and I decided to go for it.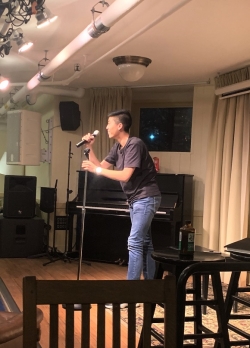 The night started off quite fun, actually. My friends came to One Wheelock (Dartmouth's free coffee shop. Yeah. You heard me.
Free
coffee shop) and watched me perform stand-up comedy for the first time (more on that in another blog post). Afterwards, we went to the Collis Market (Dartmouth's on-campus convenience store) and bought a bunch of snacks. It was as we were scanning our various packs of ramen, chips, and pretzels that someone said "Hey, wanna do the Lou's Challenge?"
Despite my protests, we decided to do it.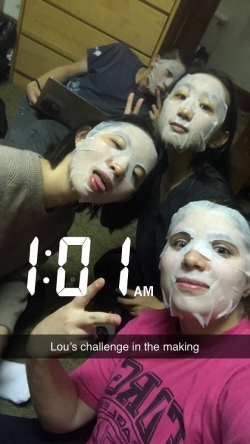 The night started off pretty strong. We put on face masks, free from Dartmouth's Wellness Center (there's a lot of free stuff here), and just talked. About anything and everything, no topics barred. Somehow, that made its way to watching a really, really bad TV show called Love Island until sunrise. For those of you who don't know what Love Island is, as I initially was, it's a reality show about a bunch of single people who are dumped onto a remote island, and need to "couple up" or be booted off the island. It's as bad, if not somehow even worse than it sounds.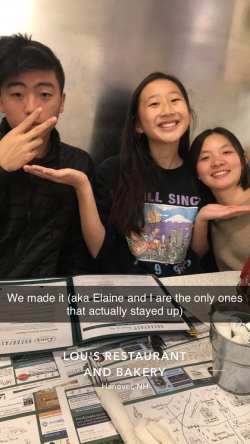 And yet, somehow my friends (and admittedly I) got really invested into it. We somehow didn't wake our neighbors, but our viewing session eventually devolved into our group of four quiet-yelling at the TV until sunrise. 
I wish I could say that at the end of the night, I stood triumphantly with my sleepless friends, but I can't. As ashamed as I am to say it, I passed out at 2:30. Though in my defense, so did my other friend.
I was shamefully woken up at 6:45, where my friends and I headed to Lou's and had our (for some) victory breakfast. But, we did not look like winners; I had pretty bad bedhead (as seen in the photo), and my friends' faces looked… tired to say the least. We actually saw another group at the diner who also decided to do the Lou's challenge, which led to a conversation where we all agreed upon two things: that we were very tired, and that we are never doing this again.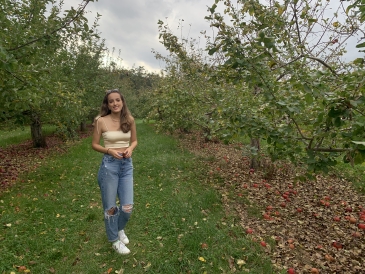 This Saturday I went to a Riverview Farm trip organized by the South House and North Park Housing Communities. Housing communities can be amazing ways to meet new people, create new memories, or just find fun things to do at Dartmouth!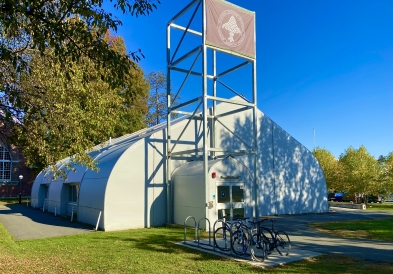 Hi there! Prepare to go on a picture-filled adventure, as I give you an outline of some of my best chill spots on campus.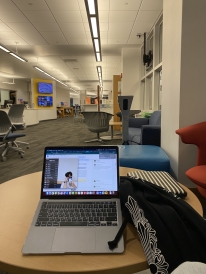 Hi everyone! With my first round of midterm exams and midterm papers complete, I wanted to backtrack just a little bit and share what I learned throughout the process!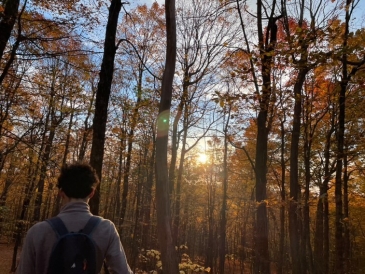 Dartmouth's location offers students incredible opportunities to go outdoors and enjoy its beautiful, bucolic environment. But, to be honest, for some of us this is something new. Come check my experience!
Antônio Jorge Medeiros Batista Silva
2025
I'm not a regular mom, I'm a COOL mom! And by "mom," I mean "First-Year Undergraduate Advisor for School House" — but that doesn't fit in the post title :(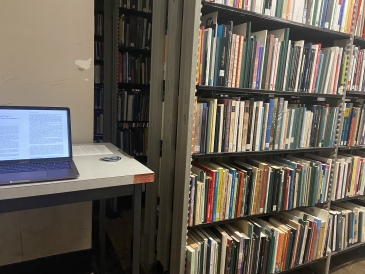 Hello there! It's me again. If you were wondering whether I am still alive after going through my first week of classes, then this is a sign to show you that I am still buzzing and kicking.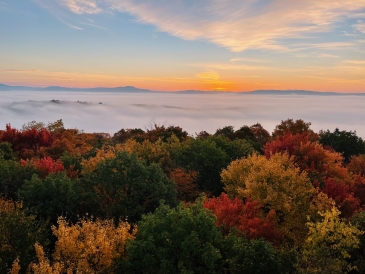 Talking about two things I did outside of my classes and extracurriculars this week: Hiking Gile mountain and the Dartmouth Zoo!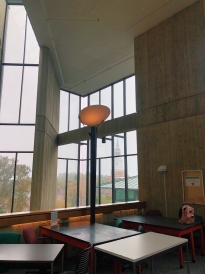 After a few weeks of adjusting to in-person classes and the general swing of college life, I thought I'd take you through a day in my life during week 5!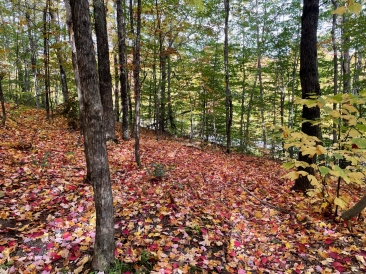 As the term is quickly coming to a close, I figure this is an excellent time to reflect by doing my own rose, bud, and thorn for this fall!