« All Posts by this Blogger
5 College Essentials That I Swear Actually Make Sense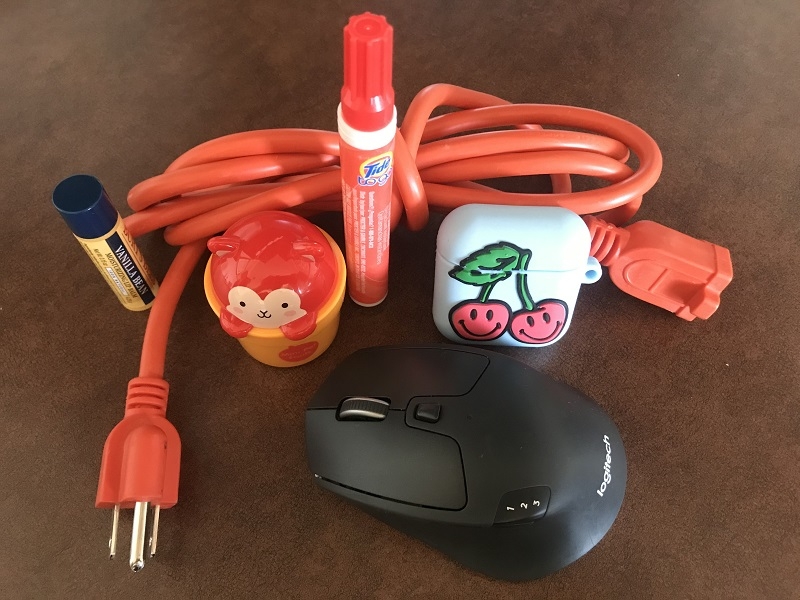 We've all seen those lists. "My top 10 college essentials" or "25 things to bring with you to University." They always list obvious things like "backpack" or "pencil." Not that there's anything wrong with that, but here I try to list items that, if you take my word on it, will actually be useful to your study experience. Now, they may seem a bit unorthodox, but they've been really useful to me, I swear. Again, just take my word on it. 
An extension cord will save your life. Often times people complain that there are too few outlets. Or whatever outlets that are available are too far away. Then they start complaining that the chargers are too short...Well, why not just buy something literally designed to make your charger longer? This is a charger from the Hanover CVS that's a five-minute walk away from campus, tops. Pick one up. This is easily my favorite item. I have very few regrets since coming to Dartmouth, one of them being that I bought the 6-foot version when the 12 -foot version would have been even more useful. Learn from my mistakes. 

Perfect for keeping yourself entertained while you're walking to said Hanover CVS. Now, these are also self-explanatory. Workouts... studying... the uses for Airpods really speak for themselves. But they also serve a slightly nefarious double purpose. Now, I'll admit. I'm not the most social of butterflies, but people at Dartmouth are very, very friendly. Sometimes to a fault. Like they'll come up and say hi, maybe strike up a conversation. Now, I get drained easily from long social interactions so often times I'll just put them in and not play any music just so I'll look preoccupied. Seriously. It's a lifesaver. There are times where I've put them in, even though I've left my phone at my dorm. 

No. 3

Lipbalm and Hand Cream

Moisturizing in the dry winters are really, really important. As someone who was formerly on Accutane, moisturizing is just habitual to me. And there's nothing more annoying than focusing on your chapped lips and dry hands while you really should be studying. The hand cream was something I found at an Asian market that was too cute to pass up, and the lip balm is from, again, the Hanover CVS. 

More often than not, you're going to spill something for yourself. Don't try and pretend you won't. You will. Buy a Tide Pen. 

*Note: A Tide Pen is NOT a substitute for actually doing your laundry. I shouldn't have to explain this, but based on the stories I've heard from people who go to other colleges, evidently this is something some people need to hear.  

A USB Mouse. A definite must, especially if you use Photoshop. I absolutely hate trackpads because they're clunky and imprecise, so having a USB mouse just makes life so much easier. Usually Logitech has some cheap options, and they're available at the Dartmouth computer store, which is right near FoCo (the main dining hall).