« All Posts by this Blogger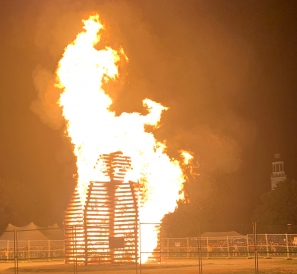 A Review of my First Term at Dartmouth in Pictures
My first term at Dartmouth has definitely been a whirlwind. Here are a couple of photos that capture some of the highlights of my term here: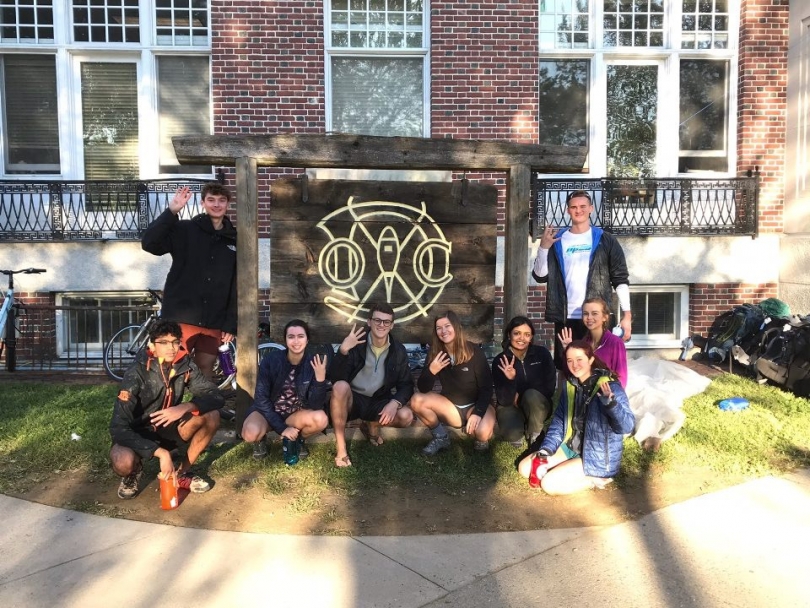 Trips was everything I dreamed of and more! It was so much fun to hike in the woods and meet some great people along the way. Shoutout to Hiking group I4… y'all were the best trip leaders and trippees I could ask for!
Although I was apprehensive at first to live in a dorm, it turned out to be a great experience! Every week, my floor has a "floor meeting" where we talk about our weeks and discuss student life. These meetings have bonded our floor together and helped us get to know more about each other. My UGA (undergraduate advisor, Dartmouth's term for an "RA") has been amazing and always has her door open for us to talk to her about anything. Overall, I've enjoyed my dorm experience and am looking forward to living with these people next term!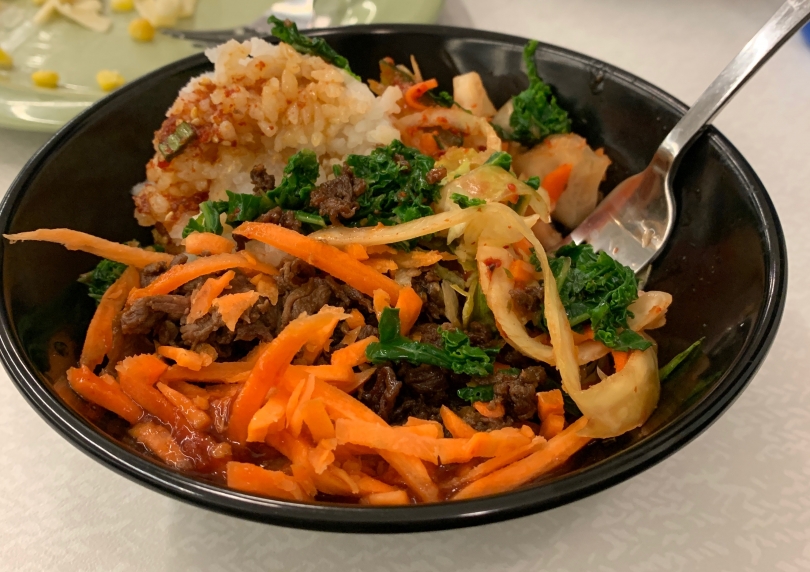 Foco, which is our nickname for the dining hall called the Class of 1953 Commons, has come to be a social space for my friends and I to hang out over a meal. Because we are on the quarter system (meaning our terms are 10 weeks long rather than 15 weeks like on a semester system), life goes at a fast pace and it can be hard sometimes to find time to hang out with friends. However, for me, eating with my friends at Foco has become a way for us to catch up and see each other after classes. And, of course, the food is pretty great! While there are definitely other eating options on campus, Foco has been the staple place I got to eat because there is a variety of food (like the Korean dish bulgogi, as pictured) and it's centrally located among all my friends!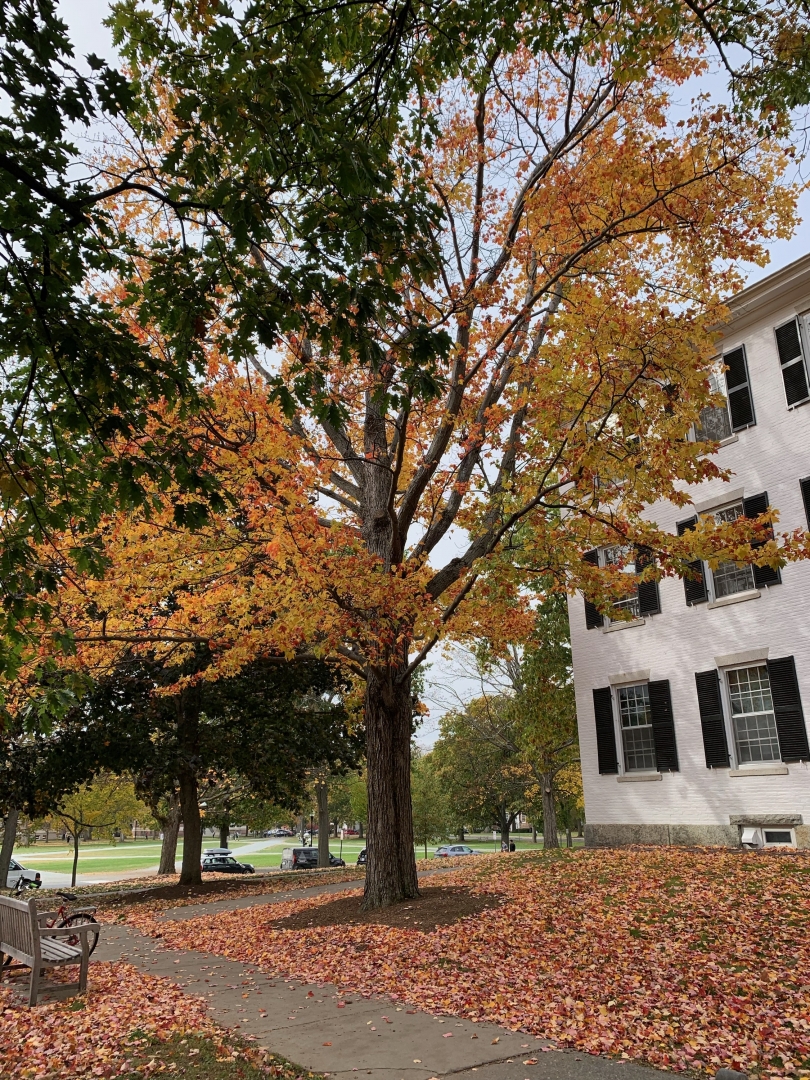 One of the best aspects of campus in the fall is the beautiful fall foliage. Until I came to New Hampshire, I had never experienced the breathtaking scenery of the leaves changing into vibrant yellows, reds, and oranges. This scenery has made walking from class to class so much more enjoyable. In fact, I took this photo when walking to one of my classes because it was so aesthetic!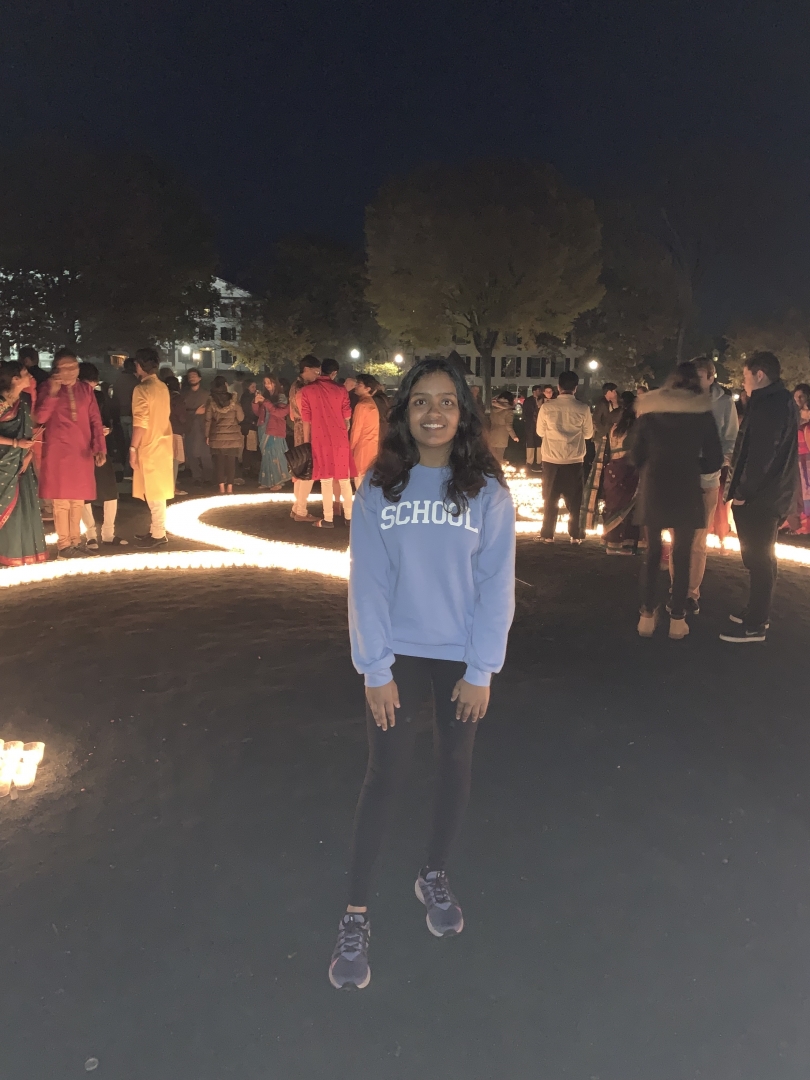 Dartmouth's campus life is always alive and full of activities to do. During this term, I have gone to an outdoor movie screening, stargazed on the Green, watched a Dartmouth Symphony Orchestra concert, went to a couple of Presidential candidates' rallies, and went to a football game (Dartmouth's 8-0 as of now)! In this picture, I along with some friends went to go celebrate the Hindu festival called Diwali. People from all over the community came to see the beautiful candles arranged on the Green and to celebrate Diwali!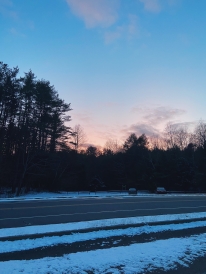 No freshman year is perfect, and I'm reflecting on a few learned lessons that I wish I knew before attending Dartmouth.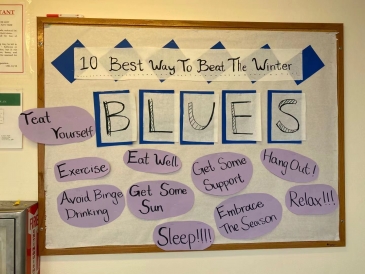 I was attracted by the opportunity to engage with first-year residents and shape their Dartmouth experiences, in addition to working with other UGAs and staff who shared my interest in helping others.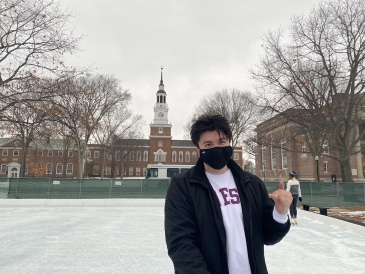 After almost a year off-campus, I came back to campus committed to the winter experience and I am simply loving it.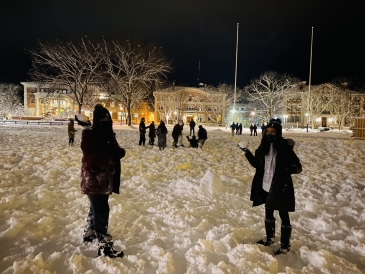 Dartmouth's tradition of a campus-wide midnight snowball fight lives on!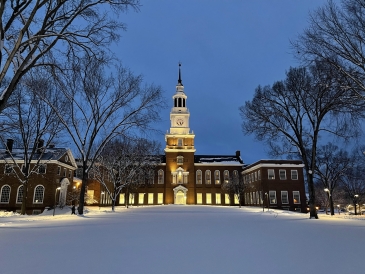 We so very wish you could step onto Dartmouth's campus yourself to witness the beauty of our winters live, but COVID-19 has made visiting campuses extremely difficult. I would love to share some of my favorite photos from this past snowy week!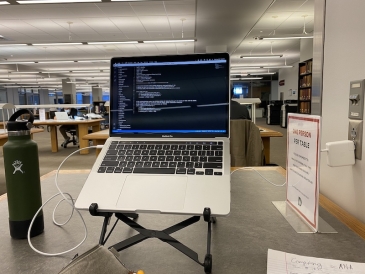 With lots of things (understandably) still closed on campus, it's nice to know that study spaces are beginning to open up again in a safe and responsible way.

From classes to extracurriculars to book club, there are endless communities to join at Dartmouth!

Take a look at a few activities I do during Winter term as an on-campus student!

In previous winters, I was able to skate on Occom Pond, usually at events with my Living Learning Community, and I'm glad to see that we're still able to take part in such winter festivities even with COVID-19 restrictions.