You are here
« All Posts by this Blogger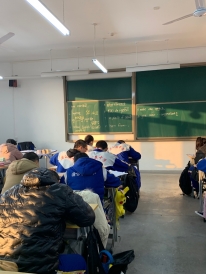 Teaching English in China
Greetings from China!
Over winterim (Dartmouth lingo for our six-week winter break between fall and winter term: winter + interim = winterim), I am visiting China for two weeks with one of Dartmouth's many student organizations, the Dandelion Project. Dandelion Project partners with Dandelion Middle School in Daxing, Beijing year-round, creating English materials for teachers to use in their lessons. Once a year, the club sends three to four students abroad to assist teachers as 9th graders prepare for their high school entrance exam.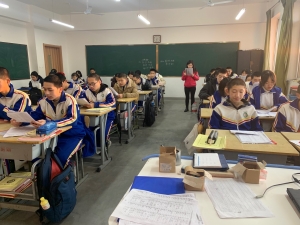 During these two weeks, Dartmouth students not only help teach English, but also learn more about the Chinese educational system, strengthen the relationship between Dandelion and Dartmouth, and see how we can better improve our work at home year-round. Dandelion Middle School is unique in that it provides a middle school education to children of migrant workers who often work labor jobs in the city.
As children of migrants, students at the school do not have the right to claim residency in Beijing due to China's system of household registration known as hukou. Since they aren't viewed as residents of Beijing, children aren't allowed to attend Beijing schools. Their wealthier counterparts would be able to attend private school in the city, but since their parents are usually laborers, these families don't have the funds to do so. Without Dandelion Middle School, they would either have to stay in their home province and grow up without their parents, or move to Beijing with their parents but not get an education. 
Dandelion Middle School is there to provide an education to these children and prepare them to do well on their high school entrance exams, as high school is not compulsory in China and many students would have dropped out by 14 otherwise. The high school entrance exams cover a myriad of topics, such as Chinese, English, math, science (biology, chemistry, and physics), geography, history, and politics. Because I can speak Chinese, I was put into level C and use primarily Chinese to teach and clarify concepts.
One of the other students on the trip who doesn't have any background in Chinese assists with levels A and B, where the students are more able to follow explanations done entirely in English. During class, I assist the teacher as she teaches the lesson for the day.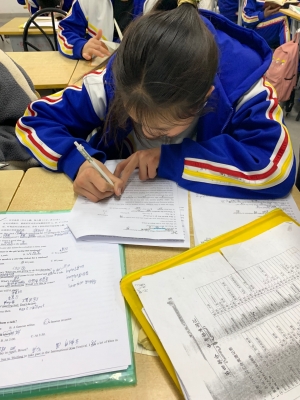 Because the students have the first part of their test in three weeks (covering listening and speaking), I do a lot of reading aloud and asking students various questions. Chinese schools also have study halls in the evening, during which I teach by myself and facilitate review sessions for the material that they've covered before. 
Coming to China has been an incredibly eye-opening experience into how education works in different parts of the world and the conditions under which students learn English, a language that many students at Dartmouth have had the privilege of learning since they were very little. Because the high school and college applications in China are completely test-based (one test determines the outcome), students at Dandelion have a tremendous opportunity to change their futures with this exam.
The personal interest I have in education access and equality is what initially drove me to spend my break teaching. In coming here for one week, I've already seen students become more motivated and driven through the in-person interactions that this winterim trip provides. In sharing my experiences with the students as a college student from metro-Detroit without as many resources as some of my peers, I hope to further inspire them to push past their limitations. I am so grateful for the opportunities that Dartmouth has already given me in coming here to teach.
Just recently, I've traded driving on the right side of the road to the left; a quiet New Hampshire town for a bustling global city; and American accents for British ones. That's right, I am currently in the United Kingdom!

Instead of taking classes on campus with the new 25s, I will be taking classes at Queen Mary University London!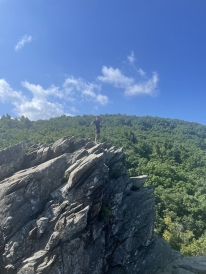 Spending the last summer off campus led to extremely fulfilling experiences and taught me a lot about myself and my life.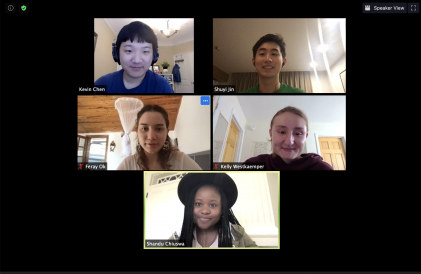 The Paganucci Fellows Program, which gives a group of undergraduate students the opportunity to engage in a paid consulting project with an international non-profit organization.

The people you meet in college will undoubtedly become some of your best friends. Here's a recap of my summer so far!

Thinking back, this winter has been a whirlwind. I wanted to use this final blog post as an opportunity to organize my thoughts and share some reflections as I move into my final term!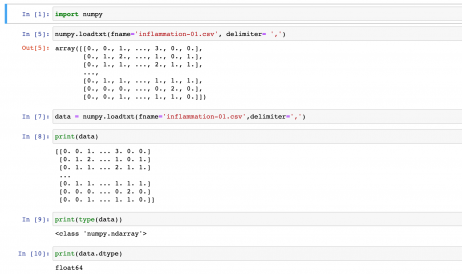 One of Dartmouth's programs that I have had the pleasure to take part in is the Women In Science Program!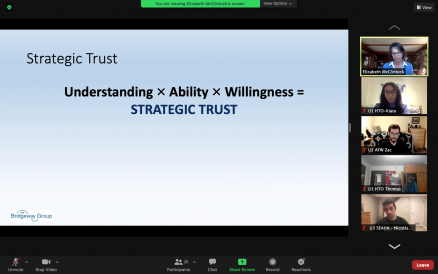 This week, two organizations, the Dartmouth Coalition for Global Health and Great Issue Scholars, hosted a global health simulation!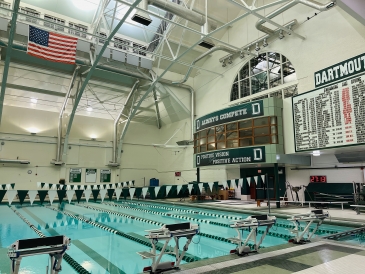 Dartmouth is home to 35 Division I varsity teams, 33 club sports, and a variety of intramurals, so I assure you that there is a place to get involved here for student-athletes of all levels.