« All Posts by this Blogger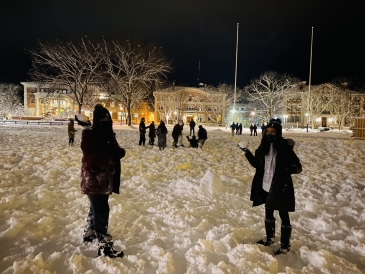 Would you, Could you, in the Snow? The Snowball Fight Lives on!
Here I was, casually sitting on a Tuesday afternoon right after my Bio 13 midterm. A wave of relief washed over me, and I was honestly ready to nap for the rest of the afternoon. Before I could indulge myself in a few extra hours of sleep, I received an email with the subject line reading: "Would you, could you, in the snow?" Intrigued and excited, I opened the rest of the email, and it read: 
"Snow! There's snow! There's lots of snow!
Lots and lots of snow to throw!
You can throw it if you're cold,
You can throw it if you're old,
You can throw it if you're young
You can throw it with your tongue!
You can throw it on The Green,
You can throw it at your dean!
If in the BEMA you get lost,
Throw your snow at Robert Frost!" 
That's right, we were invited to a campus-wide snowball fight! It is a Dartmouth tradition to host a snowball fight at midnight during the first significant snowfall. I had an inkling that this moment was near, especially after I had walked through snow that was up to my knees while trying to get to our dining hall. My excitement got the best of me, and I eagerly waited for the clock to strike 12. 
I put on extra layers of socks, tied my snow boots, wore my extra warm gloves, and waited by the entrance of the Green for the event to begin. I, an eager '24, had been awaiting this moment since the beginning of winter term. I, an eager '24, was ready to throw snow rapidly at random individuals. I, an eager '24, forgot that I was 5'2 and when it hit 12 o'clock, was pummeled with snow thanks to my friends. 
All I could see around me were flying balls of snow, students trapped in the snow, and foggy glasses. I heard screams, laughs, and hilarious, friendly trash talking. This was a beautiful moment where I felt a true connection with the Dartmouth community. It's traditions like these that make me feel lucky that I chose the right campus to be on. Yes, we had work and classes the next day. But, for one night, the students forgot about their stress and had some fun in the snow. What's better than that?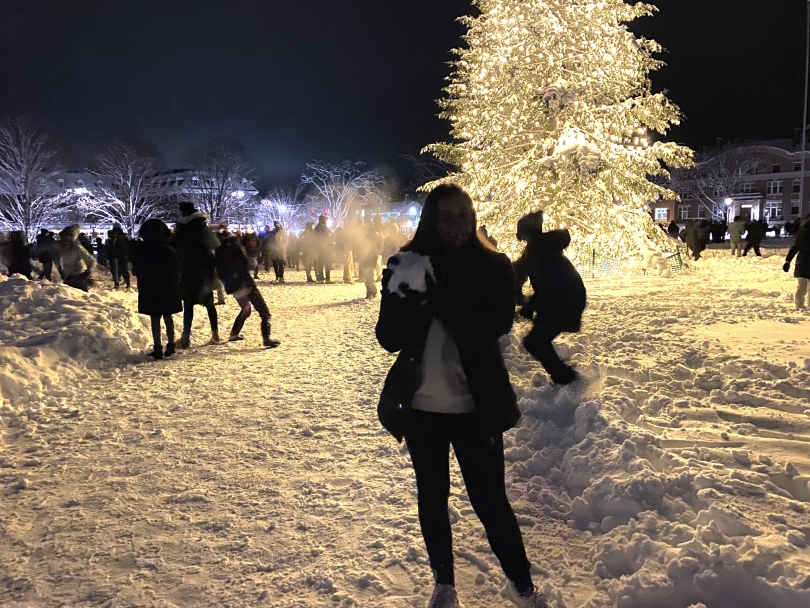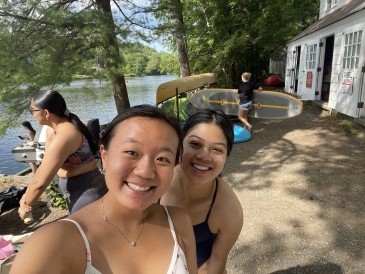 From making pinch pots to going blueberry picking, there simply isn't enough time to explore Hanover in one summer. I'm really lucky for the opportunity to spend another summer in Hanover and would love to share some new memories with you all.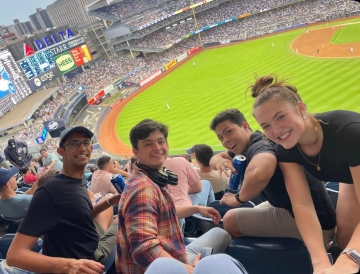 This summer has shown me the importance of true friends and healthy relationships no matter where you are or what you're doing.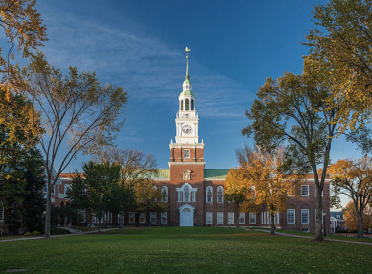 I want to utilize this blog post as a reflection on my transition into the College.

A list of my favorite aspects of Dartmouth, spelled out.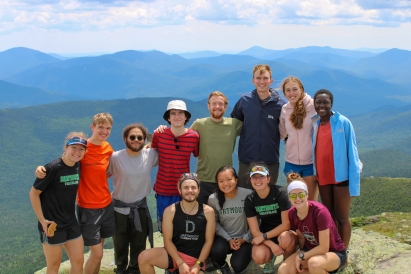 The Dartmouth Outing Club ("the DOC"), the largest and oldest collegiate outing club in the nation, has been one of the highlights of my Sophomore Summer. Come read about my experiences with the club!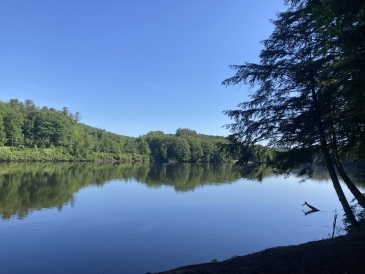 Here's Part Two of some Q&As for prospective students!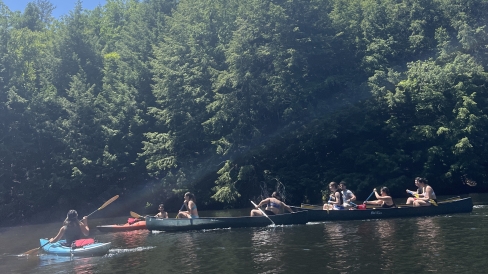 Let me tell you a little about a paddling trip I did with People of Color in the Outdoors (POCO), a DOC sub-club!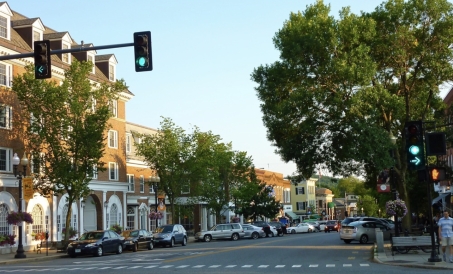 During a recent conversation with my HS friend who also goes to college in the US, we discussed what it's like experiencing culture shock especially as international students. I'd love to share the tips we developed to combat this feeling.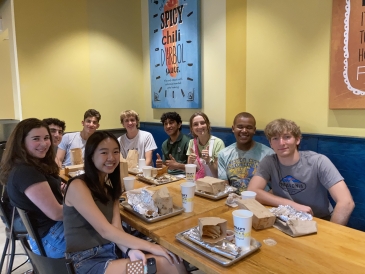 I recently gathered a group of '26s from the metro Atlanta area for a dinner to discuss all things Dartmouth! A couple '24s and '25s from Atlanta came to help answer questions. Here is a list of common questions that came up!