« All Posts by this Blogger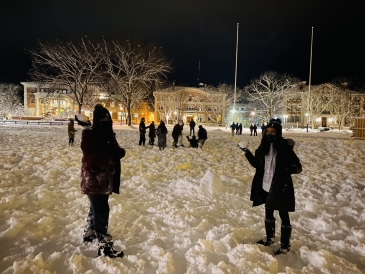 Would you, Could you, in the Snow? The Snowball Fight Lives on!
Here I was, casually sitting on a Tuesday afternoon right after my Bio 13 midterm. A wave of relief washed over me, and I was honestly ready to nap for the rest of the afternoon. Before I could indulge myself in a few extra hours of sleep, I received an email with the subject line reading: "Would you, could you, in the snow?" Intrigued and excited, I opened the rest of the email, and it read: 
"Snow! There's snow! There's lots of snow!
Lots and lots of snow to throw!
You can throw it if you're cold,
You can throw it if you're old,
You can throw it if you're young
You can throw it with your tongue!
You can throw it on The Green,
You can throw it at your dean!
If in the BEMA you get lost,
Throw your snow at Robert Frost!" 
That's right, we were invited to a campus-wide snowball fight! It is a Dartmouth tradition to host a snowball fight at midnight during the first significant snowfall. I had an inkling that this moment was near, especially after I had walked through snow that was up to my knees while trying to get to our dining hall. My excitement got the best of me, and I eagerly waited for the clock to strike 12. 
I put on extra layers of socks, tied my snow boots, wore my extra warm gloves, and waited by the entrance of the Green for the event to begin. I, an eager '24, had been awaiting this moment since the beginning of winter term. I, an eager '24, was ready to throw snow rapidly at random individuals. I, an eager '24, forgot that I was 5'2 and when it hit 12 o'clock, was pummeled with snow thanks to my friends. 
All I could see around me were flying balls of snow, students trapped in the snow, and foggy glasses. I heard screams, laughs, and hilarious, friendly trash talking. This was a beautiful moment where I felt a true connection with the Dartmouth community. It's traditions like these that make me feel lucky that I chose the right campus to be on. Yes, we had work and classes the next day. But, for one night, the students forgot about their stress and had some fun in the snow. What's better than that?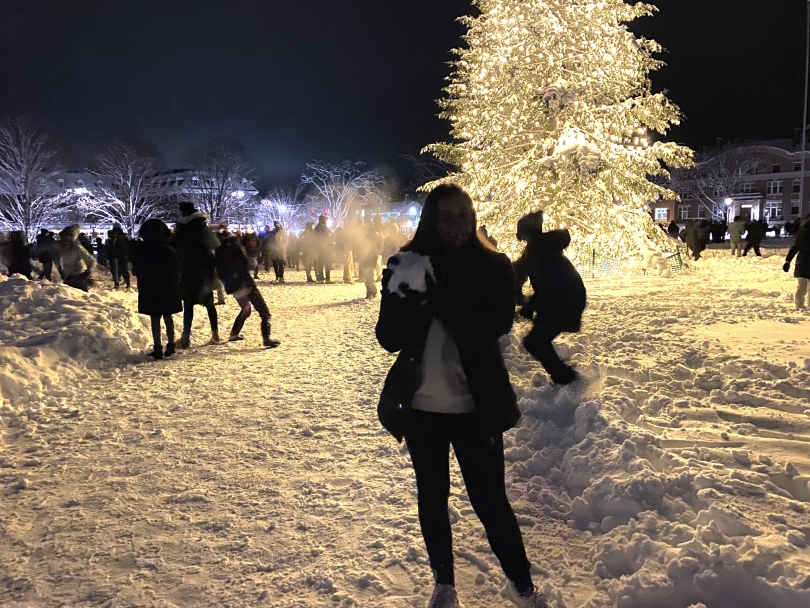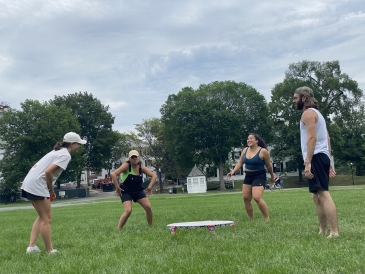 As a member of Dartmouth's Native community, just a few weeks into my sophomore summer, we've been busy revitalizing our community and making Dartmouth, once again, feel like home.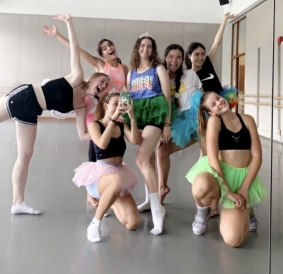 Sophomore Summer is certainly the time to try new things at Dartmouth!

I have put off on writing this post for a few weeks because there is so much I want to say in my final blog post.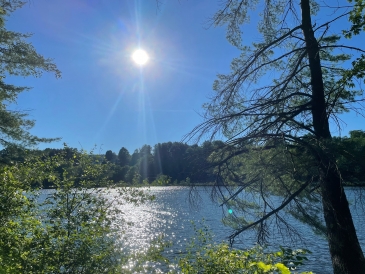 Whenever you ask a Dartmouth alumnus about their favorite term in college, many of them will tell you sophomore summer. Here are some of the activities I am most looking forward to this term: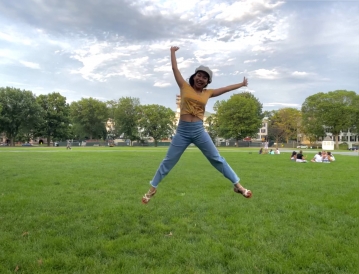 Being back on campus, especially seeing all the faces, familiar or not, somehow help me return to a certain sense of normalcy. Little by little, I'm getting there. And maybe, it's okay if the feeling of complete normalcy is still far down the road.

The people you meet in college will undoubtedly become some of your best friends. Here's a recap of my summer so far!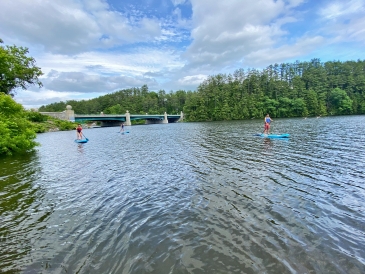 I noticed a free paddle boarding lesson sponsored by the Outdoor Programs Office (OPO) at Dartmouth and made the 20-minute trek from my Topliff dorm to Ledyard Canoe Club, situated right on the Connecticut River.

There are a few things that have been noticeably different about this term compared to others, all of which I have appreciated!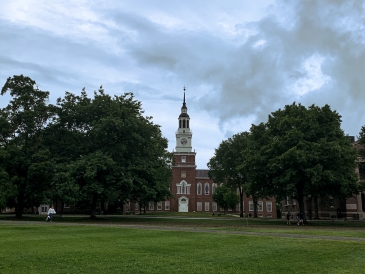 Hello everyone and welcome to 21X, sophomore summer for the '23s!