« All Posts by this Blogger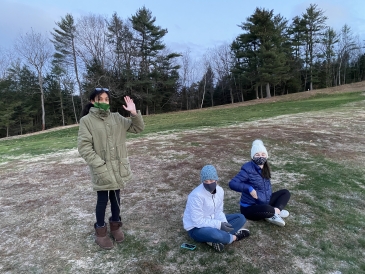 From Winterim to the Winter Virtual Fair
Hello everyone! 
I'm back to writing these blogs and sharing my college experience! It's the beginning of Winter term (yay) but here is some insight on what happened in between!
On the last day of fall term, my friends and I decided to stay up and attempt to complete what is known as "Lou's Challenge." This challenge usually entails students staying up all night and heading to Lou's Diner (a great diner in Hanover) as soon as it opens. Attempting to participate in Dartmouth traditions, we stayed up all night in the spacious common room and went to FoCo (our Dining Hall) as soon as it opened! That night, we played Super Smash Bros, a long game of The Settlers of Catan, and went to visit the sunrise. It was a nice way to spend our last day on campus. 
That morning, I packed up to leave and slept the whole car ride back to New York. I loved my time in Hanover, but I missed my parents, siblings, and of course, my dog! After Thanksgiving, it was time for...drum roll please...finals! Yes, finals. Traditionally, Dartmouth holds its finals period before Thanksgiving, but this year they gave students more time to safely move out of campus. 
Finals at home weren't as bad as I thought they were going to be. I was thankful that all of my professors remained connected and available for last-minute questions and review sessions. After completing a research paper, an anthropology group project, and a chemistry exam, I was done for the term and began my "winterim." 
"Winterim" is a combination of the words "winter" and "interim." This term describes the period between the end of the fall term to the beginning of the winter term, so late November to January. This winterim, besides spending time with my family, I worked as a program coordinator for STEMchats, a student-led non-profit aiming to shatter the barriers in the STEM fields for underrepresented students. My main project was to help coordinate with the team (and another '24!) and finalize logistics for a virtual ideation to be hosted in February. We contacted speakers, reached out to sponsors, and are now soon beginning the registration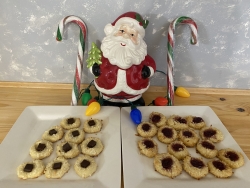 process for high school students! I also took this period of time to finish reading some books, tutor, and bake cookies! 
New Year's soon came with the winter term right around the corner. This term, I will also be on campus (woo-hoo) and am beyond excited to show you what the winters in Hanover have to offer. The Winter Virtual Involvement Fair took place the weekend after our first week on an online platform! This is like a club fair, where students hop around from Zoom to Zoom to interact with new campus organizations or just stop by to say "hey!" With this fair, it finally occurred to me that I need to rebuild my structured school schedule and get used to waking up early...
Just to keep you in the loop for the course of my term, I will be taking Biology 013 (Genetic and Inheritance), Public Policy 5 (an introductory course), and my First-Year Seminar focused on politicized topics in biology. For the next few weeks, I will be planning some fun events such as a virtual murder mystery, a sledding/skiing trip, live watch parties, and more! Stay tuned!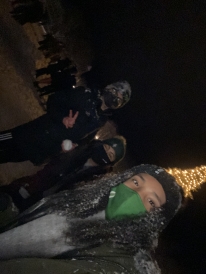 Sometimes, the virtual format of school can make us feel a little more sluggish than usual. Here are there ways I stay motivated at Dartmouth!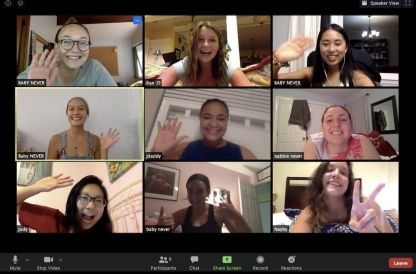 Despite how long it's been since I was physically on campus, my sense of belonging as a Dartmouth student has never wavered.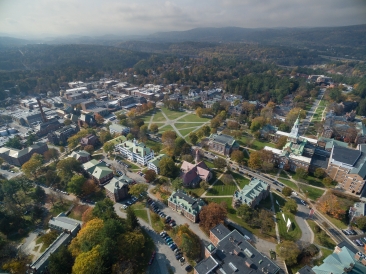 The Dartmouth Center for Social Impact (DCSI) is a hub for students seeking community service opportunities.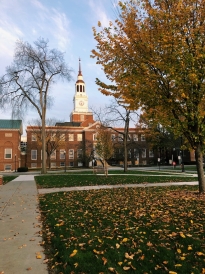 Looking back on my college search process, I remember really wanting to meet students to try and get a sense of the school's culture. To help you guys out, I decided to interview a couple '24s to help you guys get a sense of Dartmouth!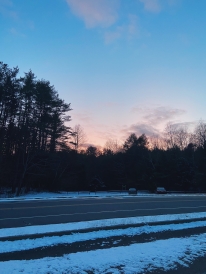 No freshman year is perfect, and I'm reflecting on a few learned lessons that I wish I knew before attending Dartmouth.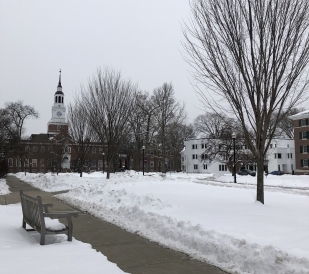 Snow, snow, snow, and more snow! Although my courses have definitely been difficult to manage, I have still been able to participate in some ~cool~ activities and admire winter in Hanover.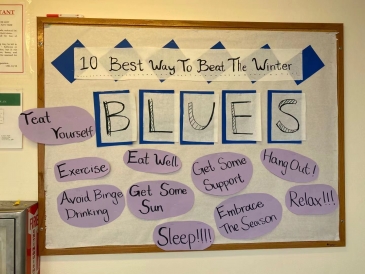 I was attracted by the opportunity to engage with first-year residents and shape their Dartmouth experiences, in addition to working with other UGAs and staff who shared my interest in helping others.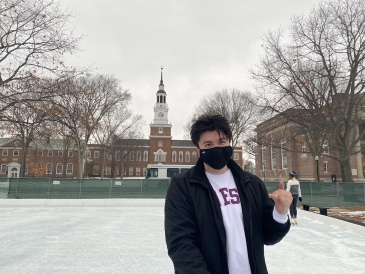 After almost a year off-campus, I came back to campus committed to the winter experience and I am simply loving it.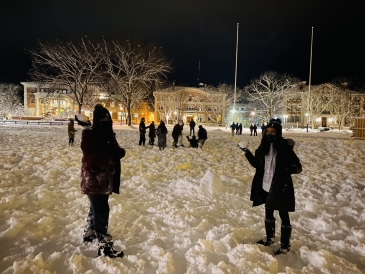 Dartmouth's tradition of a campus-wide midnight snowball fight lives on!