You are here
« All Posts by this Blogger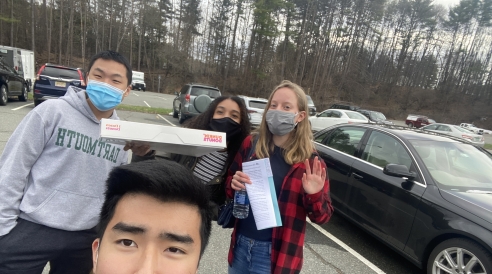 First Vaccine Dose Down!
As a student trapped in the pandemic for over a year now, the light at the end of the tunnel is becoming more clear thanks to increased access to COVID-19 vaccines! 
I was excitedly waiting until I was eligible to receive a version of the vaccine so we could finally leave the position the United States had put us in.  On April 19th, the governor of New Hampshire, Chris Sununu, announced that all out-of-state students and individuals could be vaccinated. With this great news, Dartmouth took advantage and encouraged students to coordinate their appointments to get vaccinated. At this time, there were no vaccination sites on Dartmouth's campus, so my friends and I decided to head to Dartmouth Hitchcock Medical Center (DHMC). 
The process to get vaccinated was relatively simple; we just had to answer pre-screening questions, do a quick temperature check, fill out some forms, and we were on the line to get this vaccine. Besides the fact that we had to wait almost two hours for the site to defrost extra vaccines, the trip was successful! Even more so, the individual administering my vaccine was a Dartmouth alum ('20)! As two natural nerds, we chatted about how exciting the rapid creation of the vaccine is, and how medicine is something we are both interested in.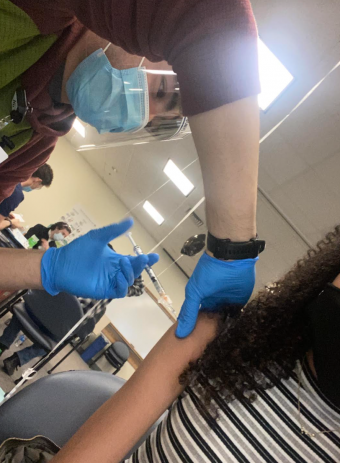 After having his permission to take a selfie, he offered to be a resource to me and offer some advice for my pre-med journey. This is a tangent, but this story is very well a testament to Dartmouth's alumni.
Vaccination sites will soon be offered on Dartmouth's campus on two dates during the first week of May. These sites will provide the first doses of either Pfizer or Johnson and Johnson vaccines, with appointments being a required part of the process. Dartmouth is requiring all students who are on for fall term to be vaccinated unless there are medical, religious, or valid reasons otherwise. With the increased number of students vaccinated, Dartmouth is able to ease restrictions as we reach herd immunity percentages. As a senator in Student Assembly, I have also helped to advocate for a virtual vaccine dashboard that documents the number of students who have been vaccinated, and the possibility of providing transportation to these vaccination sites. 
I can't tell you how excited I am to finally feel like we are progressing. And hey, if you ever feel fatigued after a vaccine, I recommend a nice trip to Dunkin Donuts to finalize the perfect trip.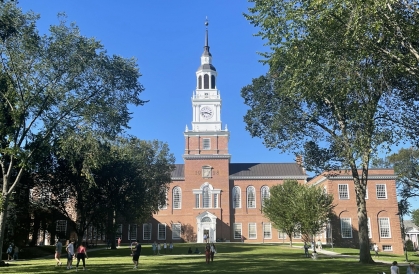 Hi everyone! I'm Chidera. I'm a '25 from Lagos, Nigeria, and I'm so excited to share my first blog post with you!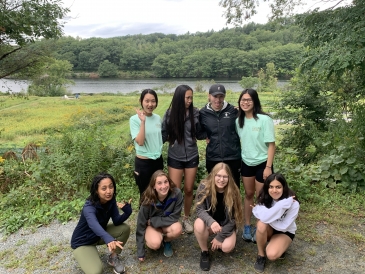 These past two weeks have been particularly revealing and nostalgic for me as I've come to realize the immense sense of pride, belonging, and community I feel at Dartmouth.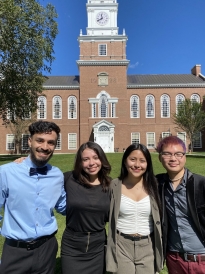 I am back! For a traditional college, Dartmouth is a little bit ~untraditional~ this year. One year later, our sophomore class was able to experience matriculation and the Twilight Ceremony. Read all about it!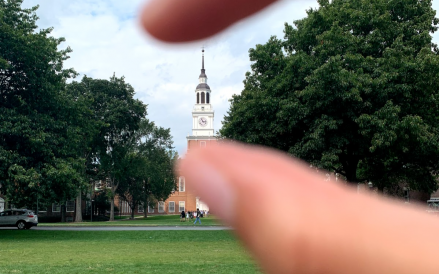 Hello and welcome to the beginning of my Dartmouth journey!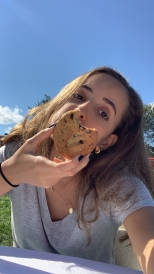 Hi! My name is Paulina and I am a 25' from Nicaragua! I am so excited to finally be on campus where I get to experience first hand everything I could previously only imagine.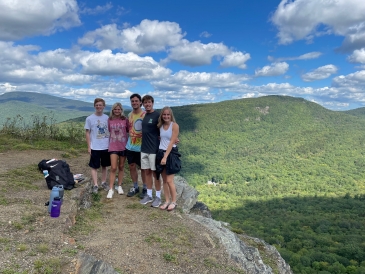 When my friends told me that college feels like summer camp at first, I did not understand what they meant.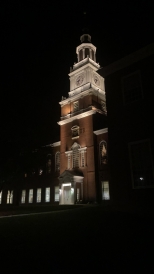 Although I'm excited to introduce snippets of my classes and social life this Fall, I wanted to dedicate this blog to explaining how I got to campus and moved in to my dorm!

I think fall may be my favorite season on Dartmouth's campus. Campus is breathing with new life as we witness the gorgeous transformation of lush green to crisp orange leaves!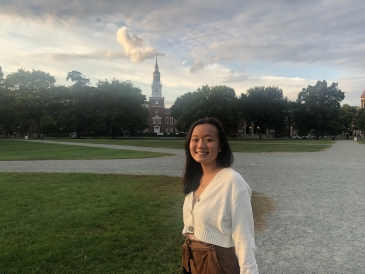 Sophomore year here I come!