You are here
« All Posts by this Blogger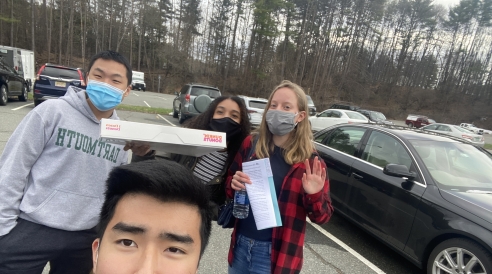 First Vaccine Dose Down!
As a student trapped in the pandemic for over a year now, the light at the end of the tunnel is becoming more clear thanks to increased access to COVID-19 vaccines! 
I was excitedly waiting until I was eligible to receive a version of the vaccine so we could finally leave the position the United States had put us in.  On April 19th, the governor of New Hampshire, Chris Sununu, announced that all out-of-state students and individuals could be vaccinated. With this great news, Dartmouth took advantage and encouraged students to coordinate their appointments to get vaccinated. At this time, there were no vaccination sites on Dartmouth's campus, so my friends and I decided to head to Dartmouth Hitchcock Medical Center (DHMC). 
The process to get vaccinated was relatively simple; we just had to answer pre-screening questions, do a quick temperature check, fill out some forms, and we were on the line to get this vaccine. Besides the fact that we had to wait almost two hours for the site to defrost extra vaccines, the trip was successful! Even more so, the individual administering my vaccine was a Dartmouth alum ('20)! As two natural nerds, we chatted about how exciting the rapid creation of the vaccine is, and how medicine is something we are both interested in.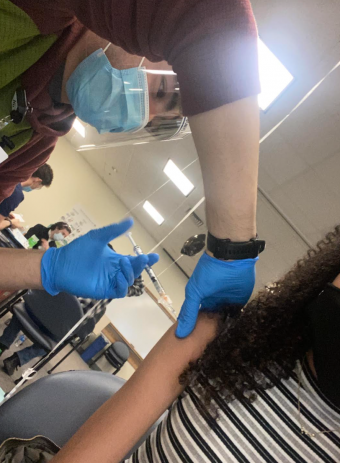 After having his permission to take a selfie, he offered to be a resource to me and offer some advice for my pre-med journey. This is a tangent, but this story is very well a testament to Dartmouth's alumni.
Vaccination sites will soon be offered on Dartmouth's campus on two dates during the first week of May. These sites will provide the first doses of either Pfizer or Johnson and Johnson vaccines, with appointments being a required part of the process. Dartmouth is requiring all students who are on for fall term to be vaccinated unless there are medical, religious, or valid reasons otherwise. With the increased number of students vaccinated, Dartmouth is able to ease restrictions as we reach herd immunity percentages. As a senator in Student Assembly, I have also helped to advocate for a virtual vaccine dashboard that documents the number of students who have been vaccinated, and the possibility of providing transportation to these vaccination sites. 
I can't tell you how excited I am to finally feel like we are progressing. And hey, if you ever feel fatigued after a vaccine, I recommend a nice trip to Dunkin Donuts to finalize the perfect trip. 
Wow, my freshman year at Dartmouth has really flown by! Towards the end of summer 2020, I received a warm welcome email from my Orientation Peer Leaders inviting me to join a Zoom call with around ten other of my classmates.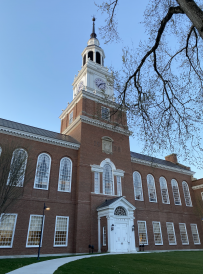 As we approach graduation day, I continue to reflect on my time at Dartmouth. I've learned a lot about myself over the course of the last four years, but here are three of the most important things I've come to realize...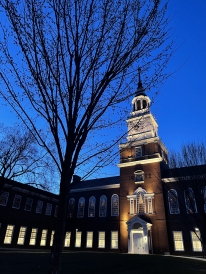 In no particular order, here are a few places and ways I love to spend my free time as a student at Dartmouth. I hope this post can give you a glimpse into how wonderful campus life can be!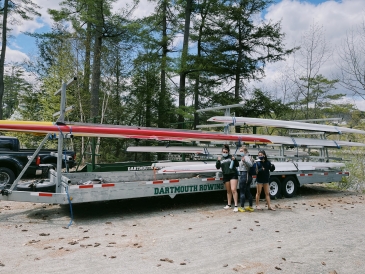 Here is a glimpse into the gorgeous outdoors that sits on and hugs Dartmouth's campus. On this fine May afternoon, my friends and I paddled down the Connecticut River for the first time now that the Ledyard Canoe Club opened services. We had a blast!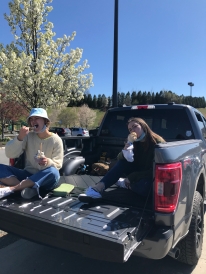 Spikeball on the Green, cherry blossoms in front of Baker….as spring is arriving here in the Upper Valley, I thought I'd write a quick post about my favorite things to do near campus this time of year!

This week, I had the amazing opportunity to take a rock-climbing class at one of the country's best climbing spots: Rumney, New Hampshire.

The trees are full, flowers are blooming, and the weather is gorgeous.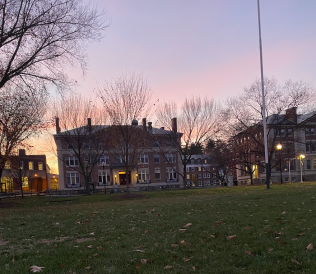 Let's talk about job offerings on campus and how to secure a position!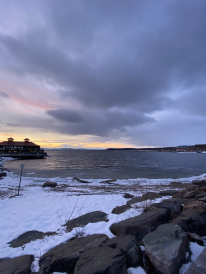 Although Dartmouth's campus can seem remote at times, there are actually lots of fun places to explore nearby! Read all about my day trip to Burlington here!