You are here
« All Posts by this Blogger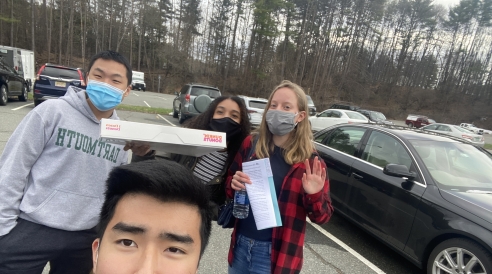 First Vaccine Dose Down!
As a student trapped in the pandemic for over a year now, the light at the end of the tunnel is becoming more clear thanks to increased access to COVID-19 vaccines! 
I was excitedly waiting until I was eligible to receive a version of the vaccine so we could finally leave the position the United States had put us in.  On April 19th, the governor of New Hampshire, Chris Sununu, announced that all out-of-state students and individuals could be vaccinated. With this great news, Dartmouth took advantage and encouraged students to coordinate their appointments to get vaccinated. At this time, there were no vaccination sites on Dartmouth's campus, so my friends and I decided to head to Dartmouth Hitchcock Medical Center (DHMC). 
The process to get vaccinated was relatively simple; we just had to answer pre-screening questions, do a quick temperature check, fill out some forms, and we were on the line to get this vaccine. Besides the fact that we had to wait almost two hours for the site to defrost extra vaccines, the trip was successful! Even more so, the individual administering my vaccine was a Dartmouth alum ('20)! As two natural nerds, we chatted about how exciting the rapid creation of the vaccine is, and how medicine is something we are both interested in.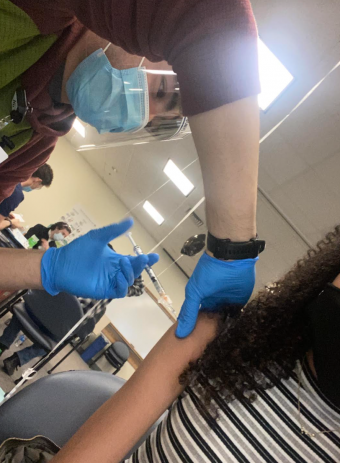 After having his permission to take a selfie, he offered to be a resource to me and offer some advice for my pre-med journey. This is a tangent, but this story is very well a testament to Dartmouth's alumni.
Vaccination sites will soon be offered on Dartmouth's campus on two dates during the first week of May. These sites will provide the first doses of either Pfizer or Johnson and Johnson vaccines, with appointments being a required part of the process. Dartmouth is requiring all students who are on for fall term to be vaccinated unless there are medical, religious, or valid reasons otherwise. With the increased number of students vaccinated, Dartmouth is able to ease restrictions as we reach herd immunity percentages. As a senator in Student Assembly, I have also helped to advocate for a virtual vaccine dashboard that documents the number of students who have been vaccinated, and the possibility of providing transportation to these vaccination sites. 
I can't tell you how excited I am to finally feel like we are progressing. And hey, if you ever feel fatigued after a vaccine, I recommend a nice trip to Dunkin Donuts to finalize the perfect trip.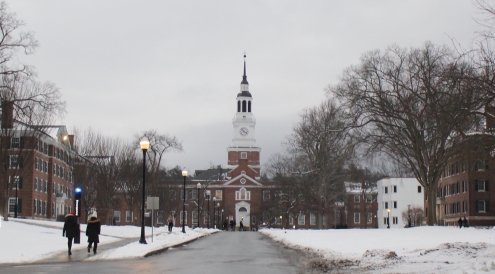 As someone coming from a warm state, the idea of cold winters was frightening as well as fascinating. After a few days on campus, I learned winter was only the latter. Read on to see a few things I've learned from my first winter!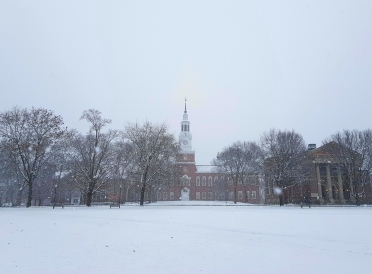 Let's hear what the winterim experience was like on campus from international students!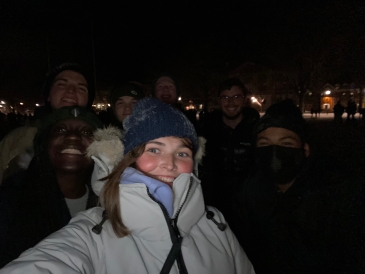 I am now settling into campus life again. And what better way to do this than attending the famous snowball fight?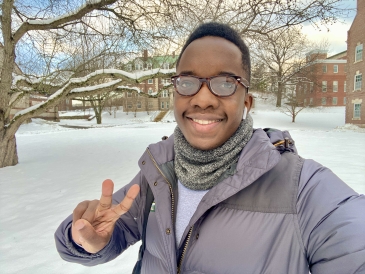 Happy New Year everyone! Welcome back to another episode of 'Adrian's adventures'. I'm your host Adrian. In this episode, I will be giving you a recap of my winter break (winterim). So sit back, and enjoy the show.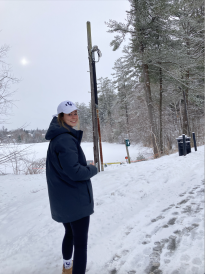 A Southern girl takes on a New England winter!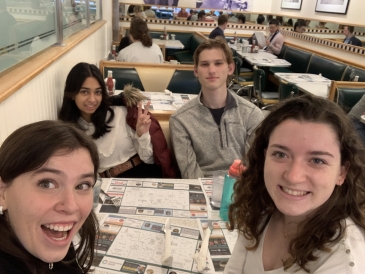 This term has flown by. Here are some of the things I've learned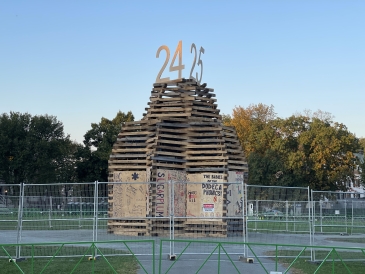 For those of you who are unable to visit campus, here are photos of my first full year at Dartmouth.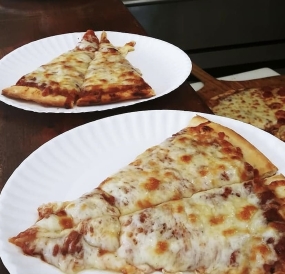 During Winterim, I worked at my family's pizza shop in Dana Point, California! I have spent so many of my childhood days working alongside my dad and will always cherish the memories that I have made in a place made of four walls.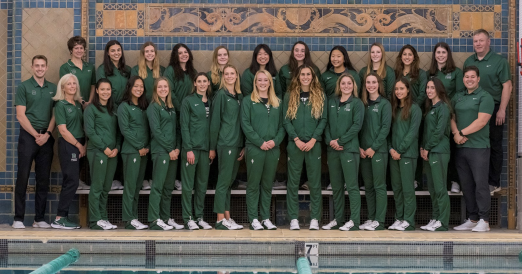 Almost a quarter of all Dartmouth students participate in Division I sports. Because of this, I decided to interview my roommate (and one of my favorite people on this campus) on how life looked like as a D1 Athlete on Dartmouth's Swim Team!