You are here
« All Posts by this Blogger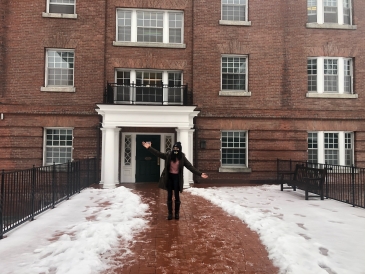 21W Move-in Day!
And we're back!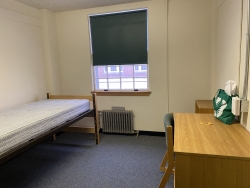 More specifically, I'm back on campus! Though classes started on January 7th, Dartmouth allotted at least two weeks for students to properly quarantine after the holiday break and had students move-in the weekend of the 16th. As the last term, I am in a building with West House first-years and our UGA (undergraduate advisor). Navigating campus was fairly easy, unlike my new dorm building. I am now inhabiting the space known as "North Fay" which is connected to "South Fay" and "Mid Fay" by a series of hallways in the basement. (Together, they make up "The Fays"). However, I didn't realize this as I entered South Fay and climbed the floors searching for my room. I walked through laundry rooms, common spaces, and dorm floors before someone luckily recognized me and directed me toward the proper hallway. I found my floor, unlocked my room, and was ready to drag some suitcases up the stairs!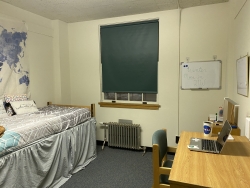 Each Dartmouth room usually has a closet, a desk, drawers, a bookshelf, and a bed. I was in a single room again, but some of my friends on the floor were in two-room doubles, two-room triples, or one room doubles. To help clarify this, a one-room double means it's one room with two beds in it. A two-room double has a separating wall that creates the illusion of having two rooms, so the beds are in separate spaces. And a two-room triple has two beds in one room while another bed is in a space separated by that wall. (Note that, due to the pandemic, each student's room assignment has enough space for them to effectively quarantine.)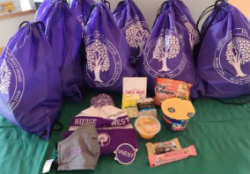 Besides dorms, students can live in fraternities, sororities, living-learning communities, undergraduate society houses, and more. I can't wait to explore these options in the upcoming years! I am so excited to be on campus with new opportunities such as ice skating on the Green, sledding on the golf course, and more! For the next couple of days, I will be in quarantine (with West House welcome bags for comfort), but afterward, I'll be ready to venture out and continue exploring campus!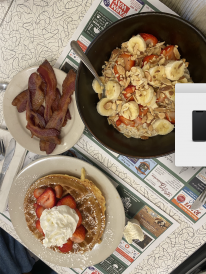 From farmer's markets to Collis stir fry to weekly house events, there are a lot of food options at Dartmouth.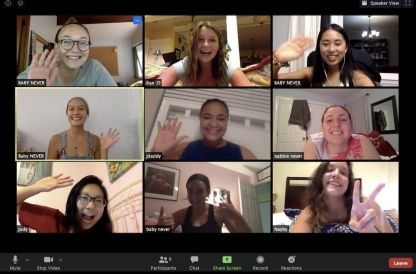 Despite how long it's been since I was physically on campus, my sense of belonging as a Dartmouth student has never wavered.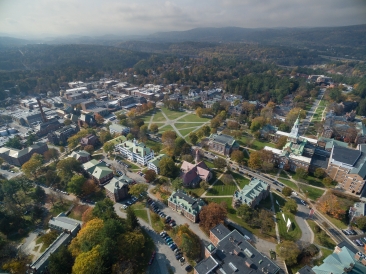 The Dartmouth Center for Social Impact (DCSI) is a hub for students seeking community service opportunities.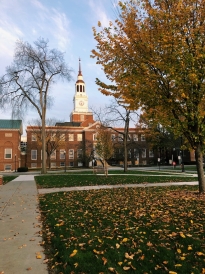 Looking back on my college search process, I remember really wanting to meet students to try and get a sense of the school's culture. To help you guys out, I decided to interview a couple '24s to help you guys get a sense of Dartmouth!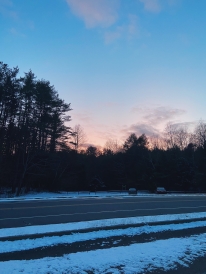 No freshman year is perfect, and I'm reflecting on a few learned lessons that I wish I knew before attending Dartmouth.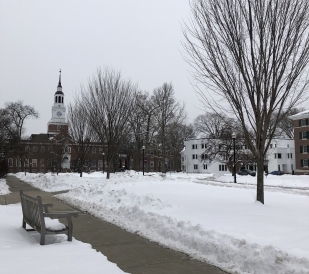 Snow, snow, snow, and more snow! Although my courses have definitely been difficult to manage, I have still been able to participate in some ~cool~ activities and admire winter in Hanover.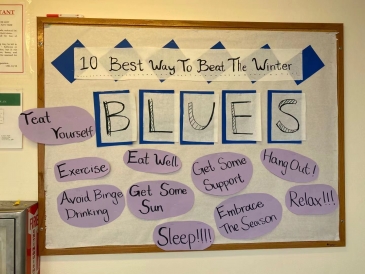 I was attracted by the opportunity to engage with first-year residents and shape their Dartmouth experiences, in addition to working with other UGAs and staff who shared my interest in helping others.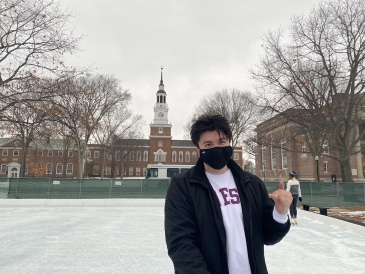 After almost a year off-campus, I came back to campus committed to the winter experience and I am simply loving it.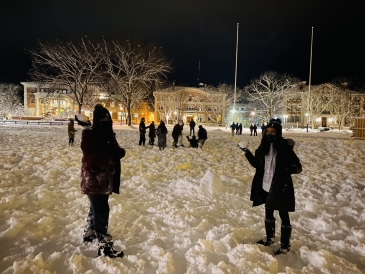 Dartmouth's tradition of a campus-wide midnight snowball fight lives on!