« All Posts by this Blogger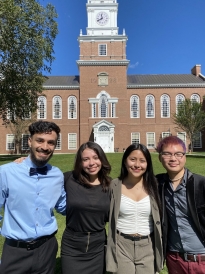 Matriculation 2.0: An Untraditional Tradition
I'm so excited to be back and sharing one more year with everyone about my time here at Dartmouth. I wanted to give some insight into one of Dartmouth's traditions, the Twilight Ceremony as part of the matriculation festivities. 
Matriculation was one of the exciting traditional activities I wanted to experience. When I had gotten accepted into Dartmouth, I saw several short clips of matriculation, the "formal" process of entering a college. I was excited to experience it myself, but because of COVID-19, my matriculation consisted of sitting in my room during quarantine and watching a video with glowsticks. Although the intentions were appreciated, the experience was not the same because the feeling of being surrounded by a community was missing. Therefore, I was eager to see whether our class would get a second opportunity. And we did!
Honestly, matriculation isn't super exciting. We sign our names onto a book, then get to meet President Phil Hanlon. One thing I did enjoy about the experience was getting to meet alumni that were from the class of 1974. It was interesting to see how the alumni still devote their time to meet students and even provide wisdom. Being able to meet them also demonstrated to me a bit more about Dartmouth's unfortunate history in regards to women, such as remembering that women were still not part of the graduating class of 1974. 
Later in the evening, we took a class picture in front of Baker Library and participated in the Twilight Ceremony. The ceremony is meant to signal the beginning of students' Dartmouth journey at the end of the freshmen's orientation program. Students literally pass each other the flame for their candles and begin a walk from Collis Center to Bema, Dartmouth's amphitheater.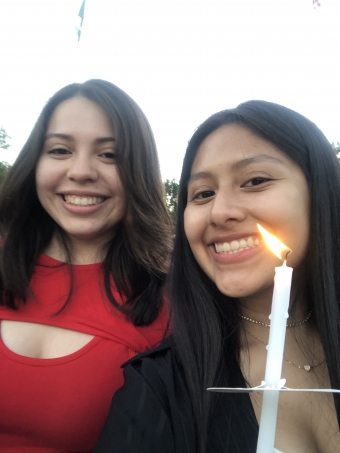 There was nothing remarkably outstanding about the experience, but it felt very comfortable and Dartmouth. The experience of having people going through the process with you is very warm. At the amphitheater, it is "normal" to have a graduating senior provide the incoming class with wisdom but for our ~unique~ year, we had a fellow '24, Manu Onteeru (absolute social impact icon!), address the class. His speech was a reminder for our class that it was okay to feel a little lost.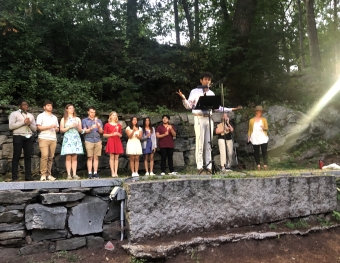 Our matriculation is not considered normal compared to previous years. There are some pieces of tradition the College has lost or has been forgotten for a while. However, there are still core elements that make Dartmouth "Dartmouth". Being back on campus has been strange and different. We finally went through matriculation and it was amazing to see so many similar faces on campus, catching up with each other, and taking pictures.
I think it is crazy to see how different the College is from last year. A lot livelier. And a lot of different new challenges and fun memories waiting to happen. Some of our Dartmouth experiences are happening a lot later, like matriculation. However, the upcoming years are still meant for exploration and new experiences.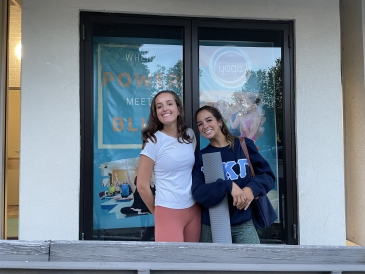 Hanover boasts an amazing yoga and barre studio on Allen Street called Mighty Yoga. I love going to yoga since it gives me the opportunity to decompress or energize the start of my day.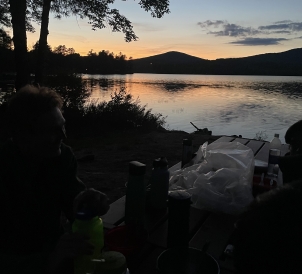 My first week at Dartmouth in a nutshell: no cell service, barely any running water, no contact with the outside world … and just a Frisbee.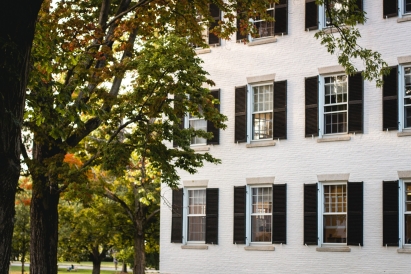 What's drill at Dartmouth? If interested in language programs on campus, read on!

Brandon Mioduszewski
2025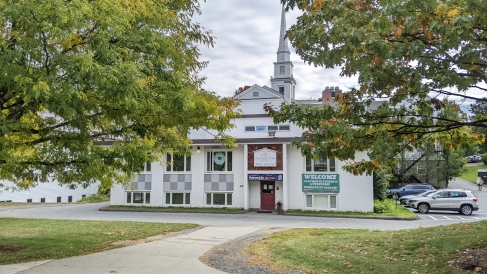 Life as a First-Generation and Low-Income student is complicated anywhere you go. Here's my honest perspective and story from the Dartmouth point of view.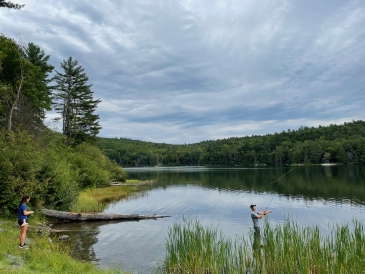 Ever wondered whether you'd enjoy the scent of fresh pines and a view of rolling hills? Well, look no further. All my dear city people, this might be the post for you!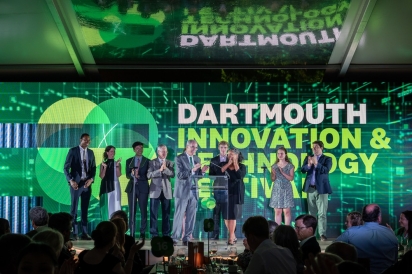 One thing you'll learn about Dartmouth is that it's a campus that's always changing. And I don't just mean the students or professors, but also the physical buildings themselves.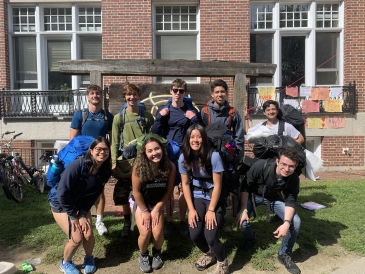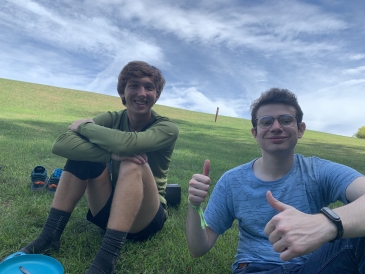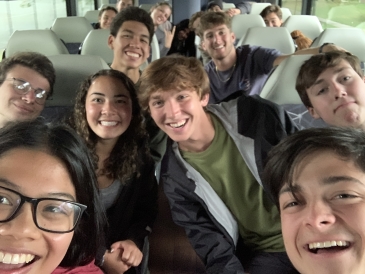 College life at Dartmouth moves quick—join me as I highlight my experience leading up to the 2022 Fall term, and I'll talk about some first-year student traditions along the way!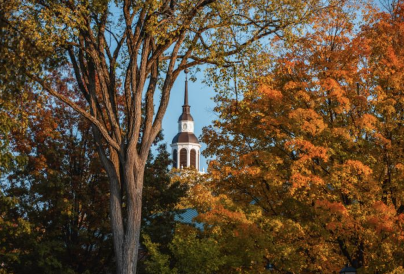 I am writing this blog post as I finish up my second week of the fall term. Firstly, I wanted to dedicate this blog post to the courses that I am taking this term!

Over the weekend, my friends and I did a spontaneous road trip to Acadia National Park in Maine. I reflect on getting outside and embracing adventure!