You are here
« All Posts by this Blogger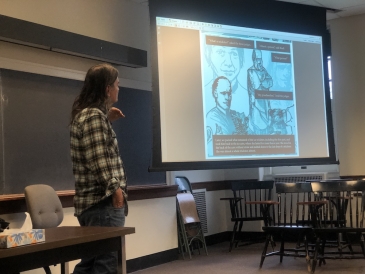 Indigenous Storytelling 101
You never feel more like a college student than when you're picking your first classes at your new school a world away. If the times with friends, the sense of liberty, and the broad palette of dining options wasn't enough to convince you you're a college freshman, the course catalog and the dozens of departments do the job. 
From the first few minutes of the open house for the Native American Studies (NAS) department, I was certain that I'd be taking a Native American Studies class during my fall term. The faculty were so welcoming and they had the generosity to get hot apple cider from Lou's (a Hanover restaurant that has established itself as the go-to diner downtown, in my opinion). Welcoming faculty and my favorite New England fall drink? I was really committed to taking a NAS class before I left the room.
The choices were pretty diverse, but within the first week of class I signed up for Indigistory (NAS 30.19) with Professor Gordon Henry. I later learned that Professor Henry is an enrolled member of the White Earth Band of Ojibwe, a published poet, and an award-winning fiction writer, which only made it so much more fitting that he teach Indigistory —a class focused on digital storytelling in American Indian communities. 
I'm a freshman student taking classes in my very first term and there are eight people in my class. It was impossible for me to imagine a class this small in high school, and the experience I've had so far seems almost surreal. There's a level of inclusivity in classroom discussions that allows for extremely meaningful conversations and insights into the finer points of a greater Indigenous cultural tradition. In a classroom with both Native and non-Native students, we're able to have discussions on different levels of meaning within storytelling and the extent to which the storyteller approaches emotion, culture, and audience. We're able to explore the way that place is married to the visual elements in short films and comics and documentaries, paying attention to intricate details and how even the smallest transition or image impacts a greater whole.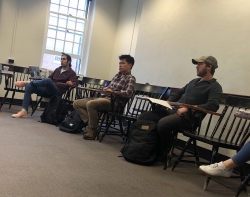 I don't think the environment could be any more welcoming to classroom discussion than Indigistory. I mean, as a freshman in only my first quarter, I did not expect to have a voice equally as valuable as the upperclassmen next to me. My graduation year doesn't matter when I'm in class because, much like in the stories we study, a single voice can mean everything.
In lieu of a traditional final examination in Indigistory, my classmates and I are tasked with the preparation of a short video that will highlight a specific part of Indigenous culture. My classmates' projects range from mini-documentaries to generational stories to interviews of elders and even a pair of music videos. I personally hope to make mine shed more light on the suffering felt by the Hawaiian people in regard to the Mauna Kea problem, where the Thirty-Meter Telescope (TMT) project wants to build an observatory on top of Hawaiʻi's most sacred mountain. 
With the strategies I've learned from Professor Henry and the brilliant advice and feedback I've gotten from him and my classmates — for once — I've never been more excited to have a final.
Indigistory, to me, is symbolic of the power of the liberal arts. Never in my wildest college daydreams did I imagine I'd be taking a class based on the art of Indigenous storytelling within digital contexts, and yet here I am dissecting documentaries and hearing ancient stories in the middle of the Upper Valley. It's a very special experience that I wish I could've imagined when I was still exploring all of the different ways that higher education does the educating. Needless to say, I think that just this — being with just seven others, desks arranged in a semi-circle, participation in discussion happening just as much as listening and watching with a professor deeply passionate and accomplished within his field — is the way to do it. 
This is how education was always meant to be, and I can't say I'd have it any other way. Aloha a hui hou — goodbye until we meet again!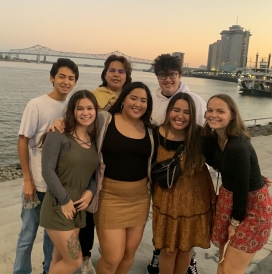 But at the end of the day, when people ask me what my favorite Dartmouth memories are, I'm always thinking about the place. Ice skating, pink sunsets, riverbanks, or canoeing? That's my highlight reel.

While the student body at the College may be relatively small, students here recognize that their vote can hold a lot of weight in New Hampshire, a classic swing state.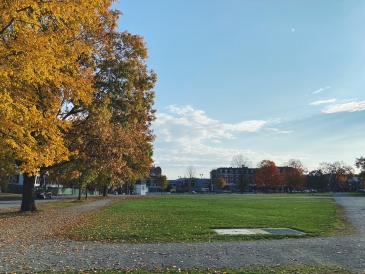 As the early application deadlines begin to pass, I try to offer any advice I have about college applications and share my experiences.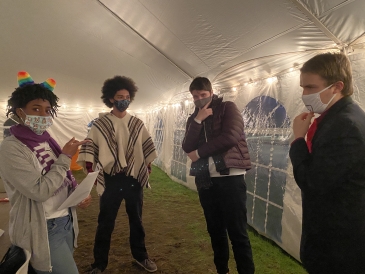 After walking around campus all day in eye-catching attire, we headed to a Murder Mystery night hosted by Phi Tau (a fraternity) in one of the tents scattered around campus.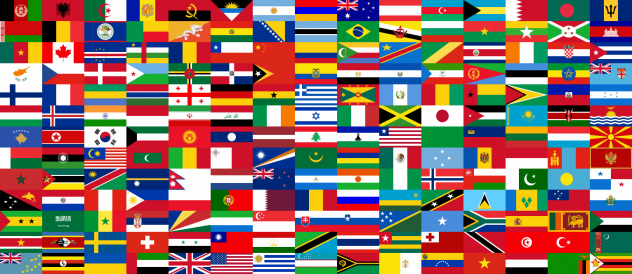 Dartmouth has a history as a top-notch institution for language learning. Come find out why!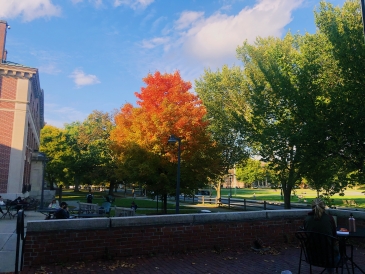 My personal visit to Dartmouth was a huge factor in my decision to apply, so in honor of Week 7, I hope this blog post can virtually illustrate some of what Dartmouth has to offer in seven images – worth 7,000 words!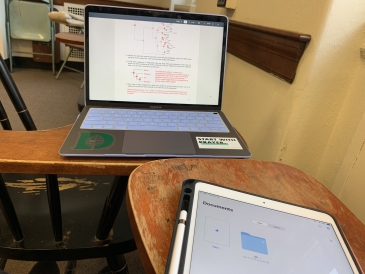 What are some of the best classes at Dartmouth?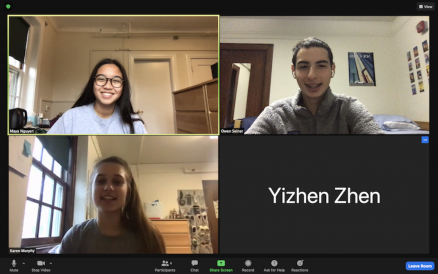 Right now, I'm taking a Writing 5 class called Food for Thought, focusing on environmental, agricultural, culinary, and nutritional aspects of the food we choose to eat.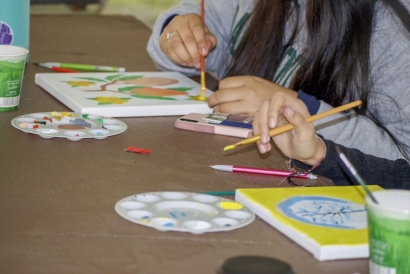 Each incoming student was assigned to one of the six houses: School House, South House, East Wheelock House, North Park House, Allen House, or the best house (West House).