« All Posts by this Blogger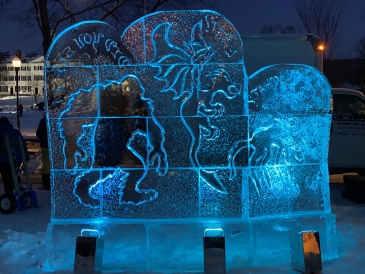 Concerts, Ice Sculptures, and Andrew Yang
Marking not only the midpoint of my first winter term on campus but also the halfway mark for freshman year of college, Dartmouth had its Winter Carnival. With an action packed itinerary, temperatures below zero, and a fresh half-foot of snow on the ground, I couldn't have asked for a better way to destress in the heart of #midtermszn.
The week leading up to Winter Carnival weekend was really a blur. I don't remember the midterm I took, nor the hours of studying involved, or the hundred plus pages of reading that kept my afternoons and evenings in the library busy. I typically find a spot in Novack Cafe if I can find one — Novack is a student favorite this time of year, in no small part because of the Starbucks drinks, wonderful staff, and ridiculously delicious caprese sandwiches. Honestly, tomatoes, basil, and fresh mozzarella? A killer combo that words can't describe.
The days leading up to the Friday that kicked off Winter Carnival were all about the snow melting, but just as Winter Carnival kicked off, we had a solid twenty-four hours of snow almost as if they were scheduled. I had about a week of wearing my Vans, but it was back to boots. Made for a cool walk home, though.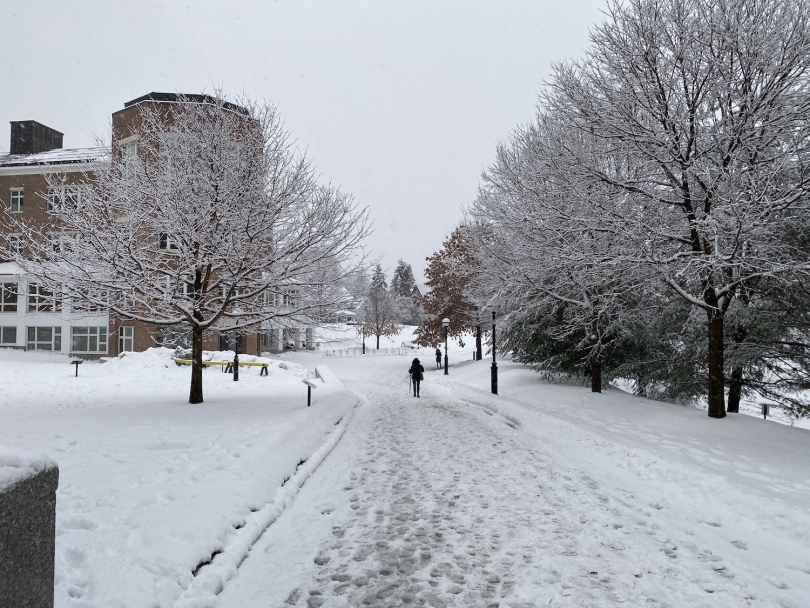 The Dartmouth tradition of the Polar Plunge — jumping into a hole in the ice at Occom Pond, freezing water and all — was unfortunately cancelled because of some situation with the ice, so I spent Friday with my friends drinking lots of apple cider. The next day things went into full swing, and I was pleasantly surprised by a little groups carving ice sculptures on my way to Collis for breakfast. A couple walks later, after they finished, I managed to snag a picture of my favorite one. And I will most definitely be doing this with my friends next winter.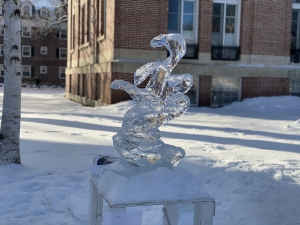 Later that evening, I had the opportunity to go to Winter Whingding, a performance at the Hopkins Center headed by the Decibelles, an all-woman a cappella group, with features by all-men a cappella group the Chords and dance group Sugarplum. Students get to go free, so we enjoyed an economically sound and extremely entertaining Saturday night watching some of Dartmouth's biggest talent (especially my friends that performed — you guys did amazing). Made my Winter Carnival.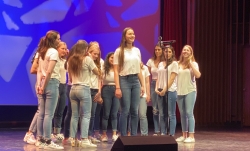 On Sunday, just two days prior to the New Hampshire primary, both Bernie Sanders and Andrew Yang made visits to campus in the afternoon. Taking off time from studying, I took the time to see Andrew Yang at the top of the Hopkins Center in a little rally. Being in New Hampshire during an election year puts a special spin on the Dartmouth student experience, and while it's taken me a while to take advantage of the little window into American politics just a walk away from dorm, I was happy to finally engage with something so important to the national stage so close to the place I now call home.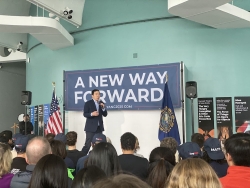 Winter Carnival was a beautiful way for me to spend time with friends in the middle of 20W's latest and greatest challenges. Between essays and exams, I found the perfect space on campus to not only stay warm, but celebrate this season in a festive spirit that doesn't require any specific holiday — just a love for Dartmouth. A hui hou.