« All Posts by this Blogger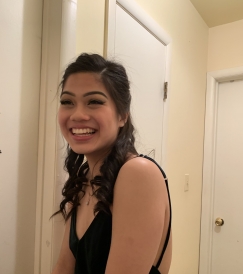 Why Dartmouth, Take Three
Pictured above is an image of me during the best day of my life. On March 28th at 7 pm, I kneeled in the cramped school bathroom (right before a major school event), laptop in hand, and anxiously opened my Dartmouth decision letter. People flooded into the bathroom when they heard us shrieking. I committed to Dartmouth shortly after. I know many of you didn't get to celebrate Ivy Day with your friends. In fact, amid a pandemic, choosing a college may be the last thing on your mind. However, the May 1 deadline is fast approaching, so I looked back on my "Why Dartmouth" essays to relive why (and hopefully you) fell in love with Dartmouth. 
The first essay I wrote was the 100-word supplemental. My first sentence read, "Feeling welcomed is half the battle." The second essay I wrote was for my Admissions blogger application. Here's a brief excerpt: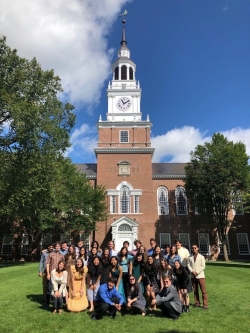 "I have no idea why I was impulsively drawn to Dartmouth, but I immediately felt a sense of belonging during Dimensions. From being greeted by Admission Officer Jade at check-in to having my host Gus help me carry my suitcase to McLaughlin, I felt like I had my own personal support system. This soon grew to include my newfound friends who I met at the Commons: Denzel, Helen, Libby, Matt, Breggy."
For my third take on this essay, I once again will mention the collaborative community at Dartmouth. After four years at a cutthroat high school in New Jersey, I longed for friends, faculty, and staff that would root for me—even throughout a global health crisis. So yes, weigh the academics, extracurriculars, living facilities, and the alumni network, but also consider the atmosphere—these are the people you'll be spending the next four with.