You are here
« All Posts by this Blogger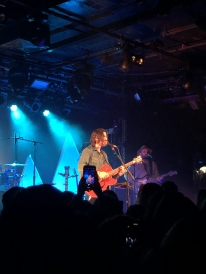 We Took the 89 To Boston
I like to think of myself as someone who listens to CrUnCHy GrAnOla music. That being said, I'm sure my music taste is a bit more mainstream than I would like to think. This summer, Spotify recommended to me a singer by the name of Noah Kahan (may I say, Spotify's radio is just one of the reasons why it's better than Apple Music). I pressed on Kahan's artist profile and he looked hipster enough for me, so I began to listen to the first song that popped up. 
A couple bars into "Mess," I quaked in my boots. Did Kahan just sing "I took the 89 to Boston?" As in highway 89 that runs through Hanover? After a bit of digging, I learned that he's from Strafford, Vermont, a couple minutes from Dartmouth. That in itself was enough to get me hooked.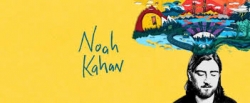 Kahan's music captures the quirkiness and beauty of the Upper Valley. He sings about Gile Mountain, a hike popular among Dartmouth students during peak foliage season in October. He sings about the dogs of Hanover. He sings a ballad to his home in Vermont. 
One of my first friends at Dartmouth bonded immediately over our love of Kahan — she even had a poster of him on her dorm room wall. That enough was warrant for a friendship. As orientation and the first few weeks of school flew by, we managed to convince a group of our friends to make the trek down "the 89 to Boston" in order to see him in concert. 
We boarded the Dartmouth Coach for the first time outside the Hopkins Center, where the bus picks up and drops off people from Lebanon, Boston South Station, and Boston Logan nearly every hour. Three hours and a good nap later, we were in the city — country girls completely out of our element. The concert started at 7pm, so we took the time to visit friends who went to college in the city. I got to see one of my best friends from Singapore who is absolutely thriving as a first-year Harvard student. We explored Cambridge together, yet I found myself missing the nature of New Hampshire within a few short hours.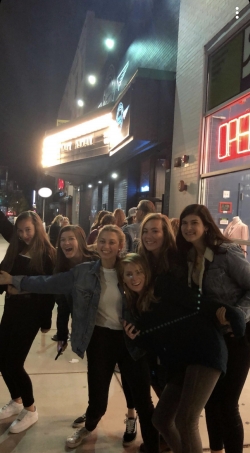 My friends and I arrived at Paradise Rock Club all decked out in our Dartmouth gear, ready to represent the Upper Valley with pride. As we entered the venue, we realized that a massive number of townies from Hanover and Strafford had come down in a bid to support local talent. Left and right we ran into Dartmouth students and alumni, proud to support the burgeoning music scene up the Connecticut River. 
The next few hours were surreal. Tears were shed. Kahan cracked jokes. Attempts to capture moments on video were made. I lost my voice. Above all, my heart was filled with a love for the songs that defined the beautiful area that I am so lucky to call home. 
We spent the night with our friends in Cambridge (couch surfing is exceptionally convenient) and got up to take the 7:30am Dartmouth Coach from Boston's South Station, arriving back in Hanover by 10 in order to grab a quick iced coffee from the Dirt Cowboy and make Sugarplum dance rehearsal. 
Walking to class under autumn leaves, I've been listening to Kahan on repeat. I can't think of a better soundtrack for my freshman year.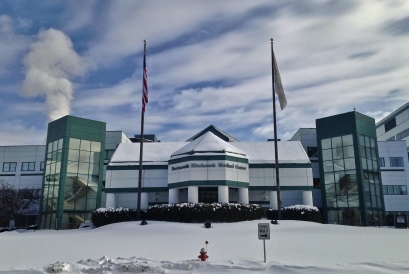 Dartmouth's Center for Social Impact has several opportunities for students to be involved with the Upper Valley. This year, I have the privilege to be involved in Foundations, a first-year program, and can't wait for other opportunities!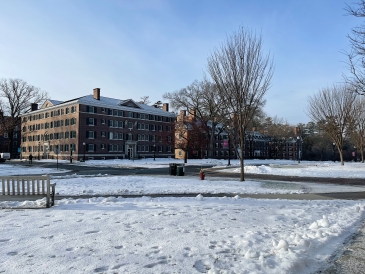 Since Dartmouth is on the quarter system, each season feels like a distinctly different chapter of my time here in college. Hanover has truly transformed over the past weeks: from deep shades of red to a white blanket of snow all around.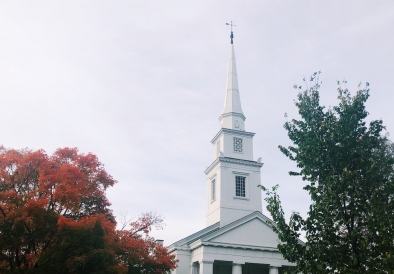 However you choose to practice (or not practice) faith on campus, there will be people to accept and support you through that journey.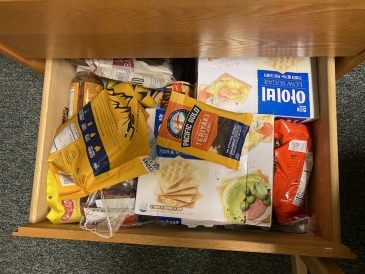 Not only has Dartmouth Dining Services been trying their best to make the food good, they've been trying their hand at all sorts of different kinds of food—things I never thought I would see in Hanover, much less Hanover during a lockdown.

Hanover may be in a rural location, but we are far from isolated. In the summer of 2019, my close friends were able to shake hands with President Joe Biden and take selfies with Vice President Kamala Harris.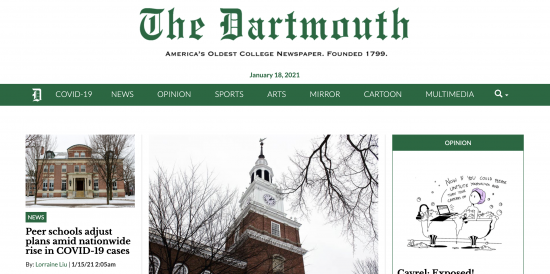 America's oldest college newspaper is here! The Dartmouth is an independent organization and a method of information for members of the Dartmouth community. It has enabled me to grow as a writer and work alongside talented and passionate writers.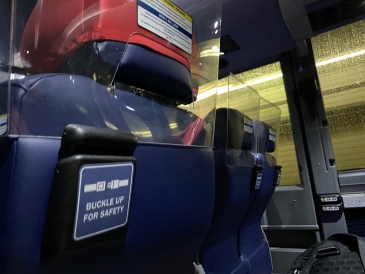 I've been off for a long time. After four whole terms of being off, I'm finally back on campus!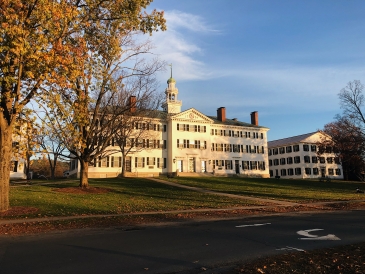 This term, I've truly cherished the opportunity to live and learn on Dartmouth's 269-acre campus. Come follow along to learn more about what I've gained from Dartmouth's profound sense of place!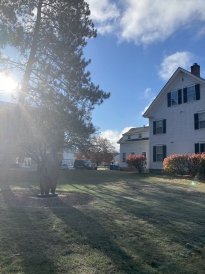 At the end of every term, without fail, Dartmouth students post memories of the past ten weeks captioned with some variation of a '20F' hashtag. Read all about 20FinalFall in this blog post!