« All Posts by this Blogger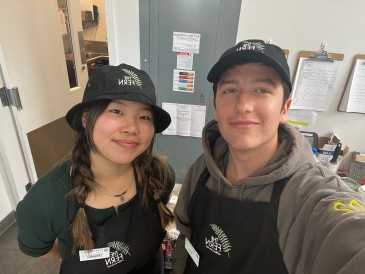 My Time As A Barista On Campus!
I always knew I wanted a job in college. What I didn't know is that I'd also have a blast at work. For the last four terms, I've worked as a barista at The Fern, a new campus dining location that opened last year after the inauguration of the Irving Institute for Energy and Society. Although I've also been juggling other jobs, I love this one in particular because it has given me a very strong community of co-workers and friends! On my first day at Dartmouth, I felt lost because I didn't know anyone. However, I was fortunate enough to meet a lot of people through my classes, extracurriculars, and job (yes, even at work!), so making friends was not hard at all.
As an international student on financial aid, I also recognized that having some spending money for eating out and buying essential items would go a long way. Learning to be financially independent is an important skill that you really get to master in college, and getting a job is the best way to take that leap of faith and do some adulting. Just like many of my friends, this was my first time living away from home, so it was the perfect time to start managing my personal finances.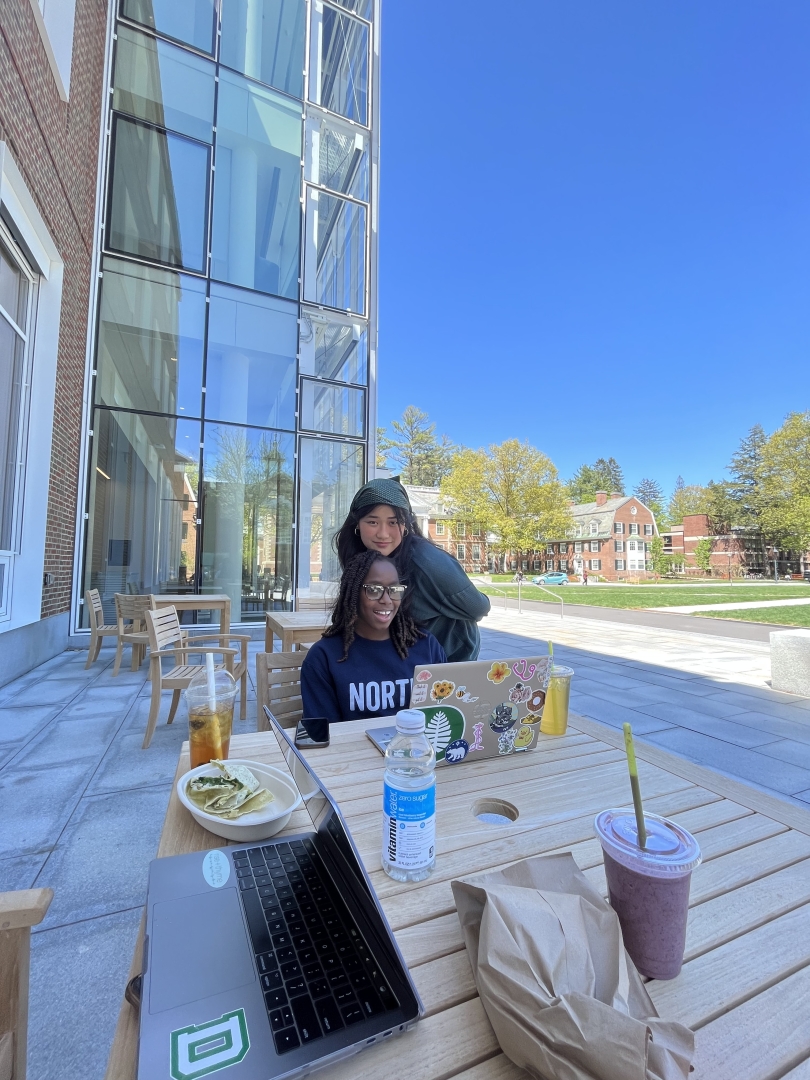 Being a student worker has not only helped me gain more independence, but it also has added tons of structure to my schedule. On average, class time represents just a small percentage of your day in college, meaning you suddenly have a lot more ownership over your schedule than in high school. We all have different needs and priorities, but so far, I have really valued slotting structured hours into my daily calendar, by taking up a bunch of jobs and getting involved in clubs.
Surprisingly, finding a job was more straightforward than I anticipated. As per federal rules, international students are not allowed to work off-campus during the school year. I thought that would mean I'd struggle to secure a job, as I was worried all international students would be competing for the same positions. However, that could not have been further from the truth. Every term, Dartmouth offers a ton of job vacancies across a whole range of departments, so there's no need to stress about coming out of the job search unemployed.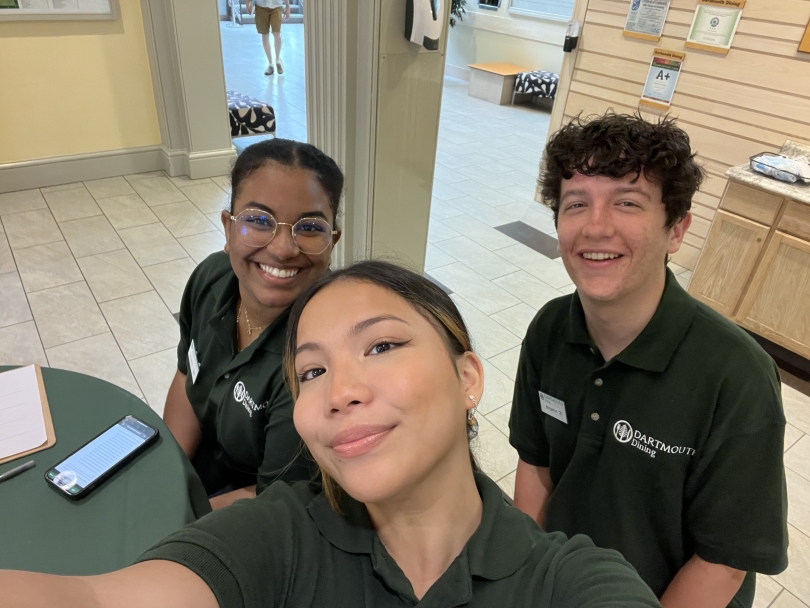 Even if you've never thought of working, I would strongly urge you to apply for campus jobs when you start college, whether it's at Dartmouth or elsewhere. Not only is it a smart financial decision, but it's also a fantastic way to grow professionally and socially. Classes are intellectually stimulating (and challenging!), but if there's something I've learned here, it's that my life goes well beyond academics and late-night study sessions. College is the sum of many experiences, be it your extracurriculars, jobs, hobbies, or whatever else rocks your boat! Jobs are one of the many ideal avenues to explore these other facets of your life, which is why I currently do research, write for the admissions office, give campus tours, and work as a barista! I love to stay busy.