« All Posts by this Blogger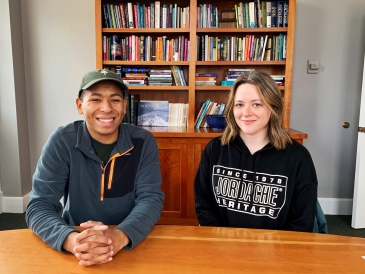 Veterans at Dartmouth: An Interview With Nataly DeFreitas '20
Today is Veterans Day, a day where we remember all those who have served in our military to protect the freedoms of all at home and abroad. At Dartmouth, we are lucky to have a longstanding tradition of welcoming student veterans into our community. In honor of Veterans Day,  I sat down with student veteran Nataly DeFreitas '20 to hear about her experiences in the United States military and as a Dartmouth student. Read on to learn more!
_____________________________________________________________________________________________________________________________________
Nataly, can you tell us a bit about your background and where you're from?
I grew up in Centennial, CO, and joined the Army Reserves as a psychological operations specialist after high school. I eventually deployed to Afghanistan for about a year. After a few months, I came home, ended up in D.C., and got married. It was really important to me to go back to school, and now I'm a senior majoring in economics and English. 
How do you think your experiences in the military have impacted your experience here at Dartmouth?
I think it's become more of my identity at Dartmouth than it was before. When I came here, I met some other veterans and started getting more involved in that community. I'm the vice president of the Student Veterans Association, which does a lot to try to foster a sense of community for veterans on campus — it's a place where you can meet other people and help each other over academics.
In my experience, Dartmouth kind of went out of their way for me. There's even an undergraduate dean for veterans. Anything I've needed I've been able to get help with. It's challenging enough being a non-traditional student, but to have a support network is really nice. 
You founded the Servicewomen Project, which aims to highlight an array of experiences of our nation's enlisted servicewomen, with a fellow Dartmouth student, Karla Rosas '20. What what made you want to start that project?
Karla and I were talking about how there doesn't seem to be a lot written down about what it's like to be a woman in the military. We went different ways with our majors, but we both kept finding the same thing — there's a lot of interest around what it's like to be a woman in the military, but we felt like there could be more resources out there to read about it — specifically about enlisted women. These narratives are diverse, they're compelling, and it's great to have them available through this project. 
How do you think a Dartmouth education has prepared you for your next step in your career?
Dartmouth is unlike any school I've ever been to before. The opportunities here, the professors that you learn from — it's just absolutely incredible. It's normal to have presidential candidates come through and dignitaries and ambassadors who give talks. I think what it's changed for me is that I feel like I have unlimited opportunity — I can do anything I get excited about academically or personally. Want to start a business? There's an entrepreneurship incubator that can help me do that. I studied Spanish for a term in Barcelona, and Dartmouth works with you on funding for off-campus study. I never thought I'd go study abroad somewhere, but Dartmouth made that possible for me.
What else are you involved with here at Dartmouth?
As a Junior Research Scholar, I've been researching the Dartmouth student experience in relation to war from the '40s through the early '70s. Dartmouth was heavily involved with the military in World War II — the whole campus was basically a military base with the V-12 program. A lot of alums in World War II went off to the Navy, Marines, and the Army, and every single branch of the military was represented on this campus during the Korean War. This school has a strong history of service and connection to the military.
Rauner Special Collections Library has an amazing collection and wonderful librarians. It's crazy what you can look up in Rauner — you can touch Sumerian tablets and first editions of the Book of Mormon. I'm giving a presentation on what I've put together on Veterans Day. 
What would you want other veterans to know about the transition to life at Dartmouth?
I feel very comfortable at Dartmouth. Going in, I thought: "What are people going to think of me? What is life going to be like?" One of the highlights of my experience here has been learning from other students. The Veteran Student Association helps bridge the connection. I have tons of friends and life is good. I feel like I fit in — I'm a little different, but who isn't? 
Veterans may think it's too difficult to relocate here if they have children or a spouse, but people do it. We have some veteran students who live at Sachem Village with their families. Just because your life is different from an eighteen-year-old's doesn't mean that this place isn't for you. 
What do you think you would have wanted to know before applying to colleges?
I never knew that Dartmouth wanted veterans here because I'd never looked into it before. I'd just assumed that top schools weren't interested in me, and that's not true at all. I wish I had known that and had higher expectations for myself to try to shoot for the stars. 
What's one piece of advice you would give to veterans who are considering applying to Dartmouth?
Just apply! If you're interested and want to know more, reach out to current veteran students or the admissions office — what's the harm? I wish I had pushed myself more and realized that this was an opportunity available to me. So if someone is wondering, "Should I apply, should I bother?"— apply! I want to see more veterans at Dartmouth and I really hope that more apply and join our community.
_____________________________________________________________________________________________________________________________________
To learn more about applying to Dartmouth as a veteran student, follow this link.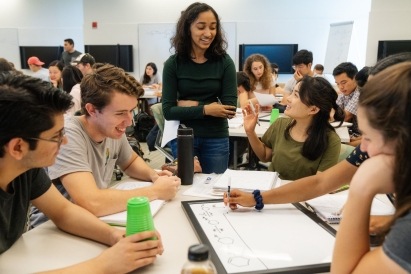 Perhaps, final season isn't the most stressful thing ever as there's something that tops it: course selection.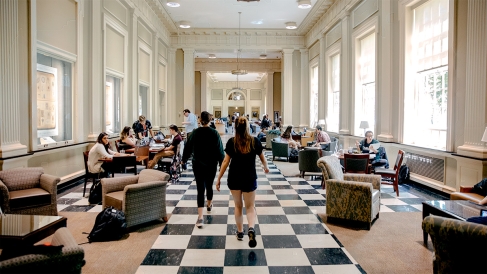 Curious about what finals are like for Dartmouth students? Here's my perspective on my final exams as a freshman.

Brandon Mioduszewski
2025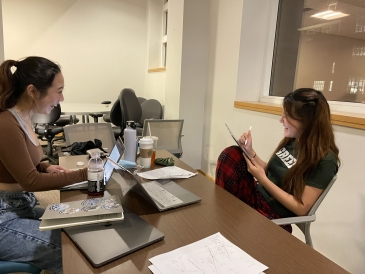 While touring schools the summer before my senior year, the freshmen I talked to gushed all about Dartmouth's collaborative atmosphere. Now as a current sophomore, I thought I'd share how students here genuinely want to help lift each other up!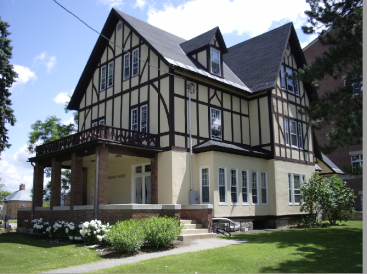 Dartmouth's Native American Studies department offers so many interesting classes, and I took one to start my academic journey.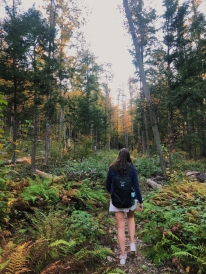 Some photos I've taken this term and a little about what they mean to me!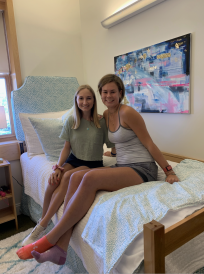 Dartmouth assigns freshmen random roommates, which turned into a blessing in disguise.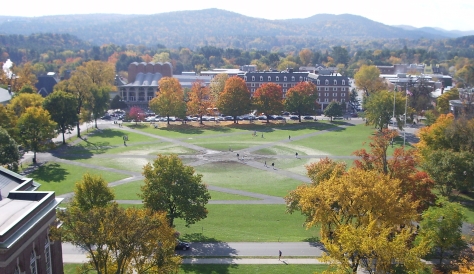 Wanna know what a freshman's favorite spots on campus have become? Read about my experience exploring Dartmouth's sense of place.

Brandon Mioduszewski
2025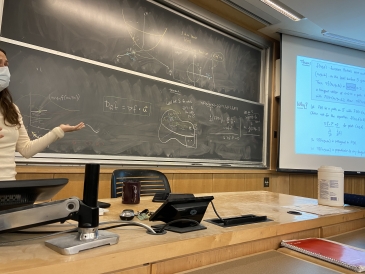 One thing that many people contemplate before coming to college is whether they will perform to their expected standards, and in this blog post, I am going to share with you what helped me navigate my classes.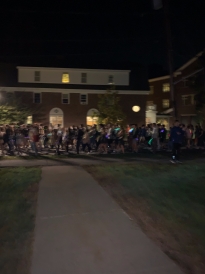 Look at the masses of people! How do you find community at Dartmouth? What do people mean when they say "the people" are the best part of this school?