« All Posts by this Blogger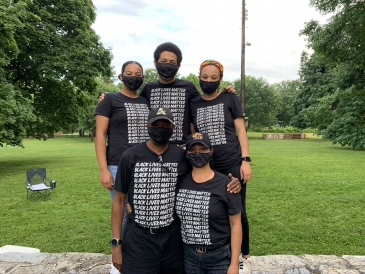 Activism Amidst COVID-19
Even during a pandemic, a worldwide civil rights movement can occur. From the murder of George Floyd to now, we have seen a long-needed awakening happening in all spheres of life regarding race issues. Monuments are toppling, laws are passing, and conversations are happening to better ourselves and our communities. My hometown in Pennsylvania has felt the impact of this movement, with help from a group of community members and I who wanted to see change happen now.
Looking at responses from various public and private figures, it seemed as if our K-12 education had failed us in teaching African American history. We go through some aspects of history, such as slavery, the Civil War, and the Civil Rights Movement, but it is not in-depth. One point brought up was the fact that in just two classes at Dartmouth, "#Everythinghasahistory" and  "African American History in the Jim Crow Era," I learned more about my African American heritage than I did in my entire four years of high school. If a student is not getting taught a full view of history, our group believed they are at a disadvantage for entering the world later on in life. Feeling this had to be changed, I organized a petition to get the school district I attended to diversify its curriculum.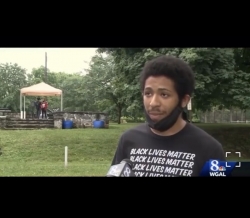 Along with this, I helped my sister plan an assembly in the park for community discussions on race. "A Talk in the Park," as it was called, helped bring awareness to the lack of African American history taught in our schools. With over a hundred attendees and more watching live, it was definitely a success! We were able to eventually meet with our school district administrators, and we are currently in the process of diversifying our curriculum. I reached out to mu professor who taught #Everythinghasahistory, Professor Delmont, for help on this issue. With his help, I believe we can make lasting changes in our area.

The spirit of activism is alive and well in South-central Pennsylvania. And thanks to Dartmouth, I gained knowledge and help to create a better community for the future!