« All Posts by this Blogger
The D-Plan from an International Perspective
How has the D-Plan enabled you to explore various interests/opportunities?
A:

If you're looking into Dartmouth, you must have heard about the D-Plan by now. If you're still not sure what the D-Plan is, a simple explanation is that you get to decide when you're at Dartmouth, with a few requirements: you have to be here "on" for twelve terms, and you have to be at Dartmouth your freshman year, sophomore summer, and senior year. As long as you follow these rules, you get to dictate what your study plan looks like!
As you can imagine, students get pretty creative with their D-Plans. First of all, since being "on" doesn't mean you have to be at Dartmouth, students take advantage of Dartmouth's study abroad programs by traveling around the world with Dartmouth professors and students. For example, my friend spent the summer after his freshman year studying German in Berlin. From our conversations, I've heard him rave about how much fun he had in the summer, as he explored Berlin with newly made friends and enjoyed unique experiential learning with his professor. What's more, Dartmouth provided great financial aid for his summer trip!
At the same time, just because students spend "on" terms away from Dartmouth doesn't mean that students don't love being here! In fact, a lot of students even spend their "off" terms at Dartmouth. Why would you be at Dartmouth if you're not taking classes? Students can gain valuable experiences at Dartmouth by doing research at labs, taking fellowships, and working at various clubs and offices around campus. "Off" terms can also be spent at internships that will prepare you for life after Dartmouth, which Career Services can definitely help you with.
Now that I've shown you some of the possibilities of the D-Plan, I thought I could offer a more personal take as an international student. Unfortunately, the D-Plan gets more complicated for international students, as there are immigration laws surrounding how many terms you have to be at school and how many consecutive terms you can be off. Although I won't get into the specific laws (mostly because I don't understand them), I thought it was important to note that the D-Plan can be more constrained for international students. Fortunately, Dartmouth's office of immigration will help you figure it out, as you can set up individual meetings and even plan your study plan with an online game they created!
Personally, I'm considering going to Lyon next winter to study French. Looking towards the future, I also hope to study Economics abroad during one of my on terms, as I'm especially interested in international economics. I also look forward to taking an off-term my junior winter, as I'll be able to escape Hanover winter and take advantage of opportunities I wouldn't have had access to otherwise!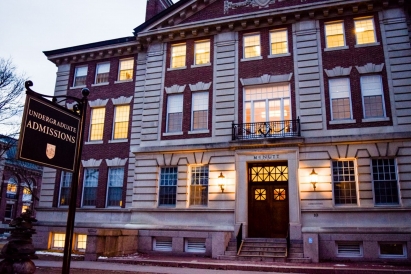 One of the first projects I'll be working on is reviewing our content and messaging for international students.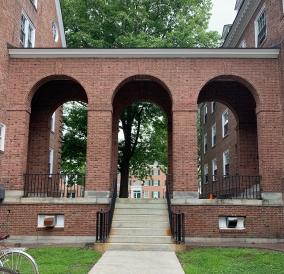 Dartmouth is known as a liberal arts college (LAC), but what does that mean?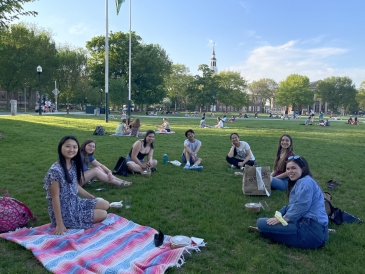 When I entered college, I was super excited to join The Dartmouth news staff, which is, fun fact, America's oldest college newspaper. Journalism is an awesome way to grow as a writer, hear stories, work on a passionate team, and report the truth!

I highly recommend Comparative Literature 39.10: European Fairy Tales, or, as I affectionately refer to it, "the fairy tale class."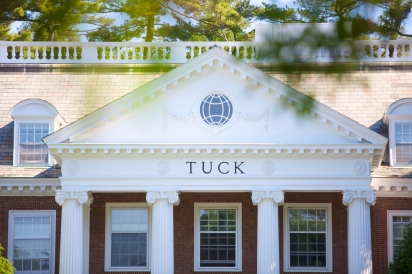 Although I'll be engaging in a variety of programs this summer, I wanted to first introduce the Tuck Business Bridge program, which I spent most of June partaking in! 

The people you meet in college will undoubtedly become some of your best friends. Here's a recap of my summer so far!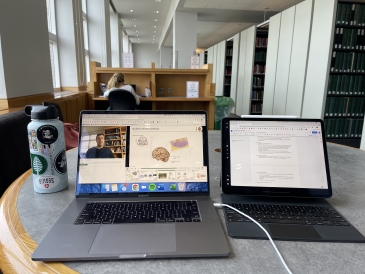 When I was applying to colleges, I absolutely loved watching 'A Day in the Life'-style vlogs. I wanted to share what a typical Monday at Dartmouth is for me to show there is truly never a dull moment here in Hanover, New Hampshire!

I've taken nine classes (three/term) ranging from international development to education to economics. I can't believe this term will wrap up my freshman year. Come learn about my English, psychology, and math classes I'm taking this spring! 

We're just past the halfway point for spring term! For this blog post, I wanted to write about my classes because 1) I'm absolutely loving them and 2) I think they are reflective of some standout strengths of the Dartmouth curriculum.