« All Posts by this Blogger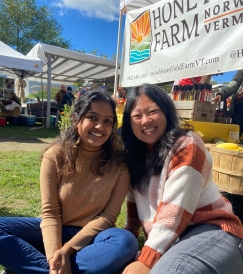 A Fun Start to Senior Fall!
As my fun and hectic summer in New York City began to wind down, I found myself yearning to return to campus. In addition to looking forward to reuniting with all of my amazing friends who were spread across the country this summer, I was also excited to begin classes again and take part in all of the fun activities available at Dartmouth and the larger Upper Valley region. One of the first places I visited since being on campus is a farmers market. My friends and I decided to take advantage of the wonderful weather in the first few weeks of the term by visiting the Norwich Farmers Market, a local market that is only a 5-minute drive from campus. It was my first time visiting this farmers market, so I wasn't sure what to expect. However, as soon as my friends and I pulled up to the location, I was taken aback by how gorgeous it was.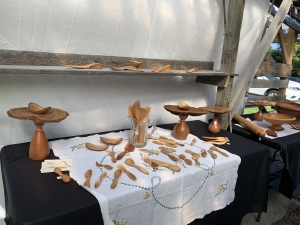 The market was bustling with people from the community, both Dartmouth students and local residents. Stalls were manned by local business owners who were selling a wide variety of products, spanning from flowers to pickles and handmade wooden items. My favorite stall was the grilled cheese sandwich stall. My friend and I split a grilled goat cheese sandwich– inarguably the best grilled cheese sandwich I have ever had!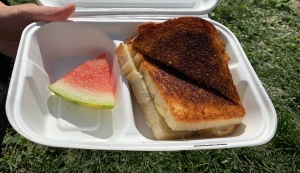 After visiting each of the stalls, my friends and I sat down and enjoyed the gorgeous weather while we listened to the local band playing. It was such an amazing experience and was a great way to start my day!
As a senior at Dartmouth, you would think I have seen and done it all. But I find myself constantly surprised by the numerous hidden gems in the Upper Valley. I can't wait to fully get into the swing of fall term and continue to explore the place I call my home away from home!