You are here
« All Posts by this Blogger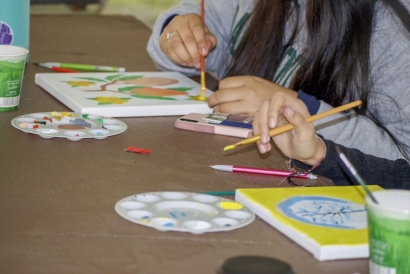 West House Best House!
One of the first communities I was assigned to pre-freshman year was my housing community: West House! Each incoming student was assigned to one of the six houses: School House, South House, East Wheelock House, North Park House, Allen House, or the best house (West House). Created in 2016, the housing communities are another opportunity for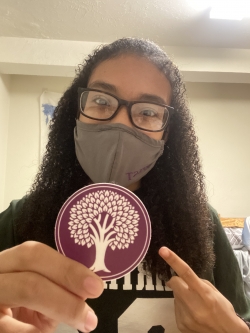 students to connect! All students are affiliated with this house for the remainder of their four years. However, it's important to note that this does not prevent anyone from participating in Greek life, LLCs (Living Learning Communities), or living off-campus. Though not living in the associated cluster of dorms, once a West House member, always a West House member! 
As the official Events Chair for the West House, I assist in the planning of activities and house events! In early October, a few friends and I organized a virtual West House themed escape room! We had students from all over enjoy a 40-minute game to try and escape West House to capture our house professors' new dog (trust me, Benjamin is beyond adorable). Additionally, we invite all freshmen to sponsor their own events, such as Judy G. '24, who provided an opportunity for students to casually paint and listen to music on a Saturday! Beyond these recreational activities, our house professor also utilizes his connections with other professors to provide engaging talks on various topics such as analyzing research that correlates to life on venus and analyzing the state of the voting process during the COVID-19 pandemic. There is always something for students to get involved with, from home or on campus!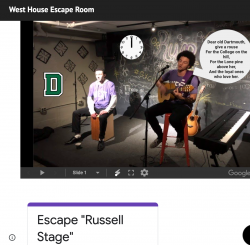 With six house communities, it is only natural that friendly competition arises! That's right, I'm talking about the annual House Cup! Each year, there are a series of competitions hosted by each house for everyone to participate in and gain points for their respective house. At the end of the year, the house with the most points wins the cup! One of our first challenges coming up is a photo challenge, consisting of various tasks that you need to photograph/videotape yourself doing! For example, you could go on a run, take a picture with a professor, read a Dr. Seuss book on the Green, and more! 
As a student starting college during a pandemic, I'm glad to have the housing system as a source of community, guidance, and fun! Did I mention that you also get free house swag??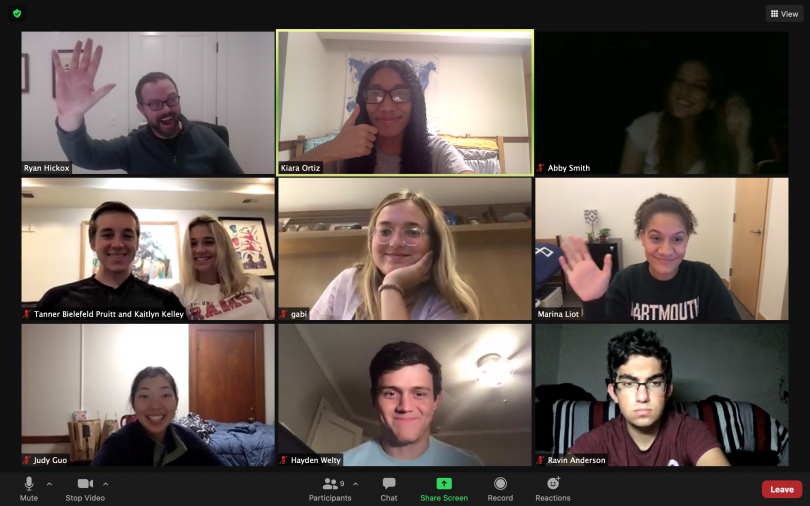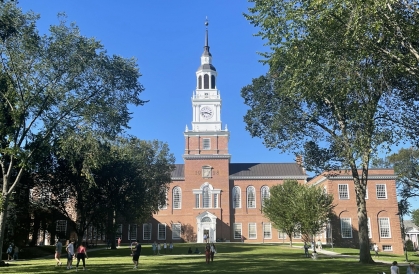 Hi everyone! I'm Chidera. I'm a '25 from Lagos, Nigeria, and I'm so excited to share my first blog post with you!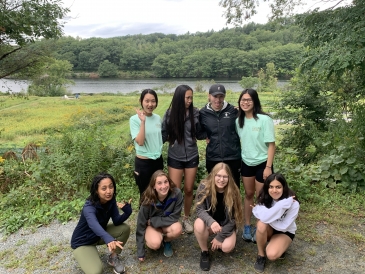 These past two weeks have been particularly revealing and nostalgic for me as I've come to realize the immense sense of pride, belonging, and community I feel at Dartmouth.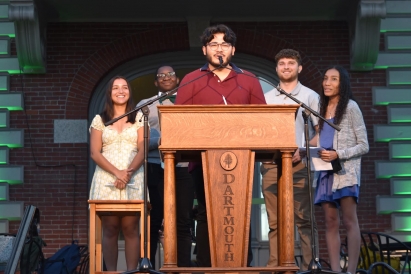 The '24s participated in matriculation and the twilight ceremony and finally take their class photo! Come learn more about these special annual Dartmouth traditions.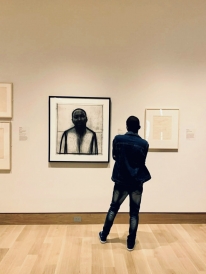 Not me! I actually was looking at the painting of Dr. Martin Luther King. But anyhow, welcome to my blog. Prepare to go on an adventure.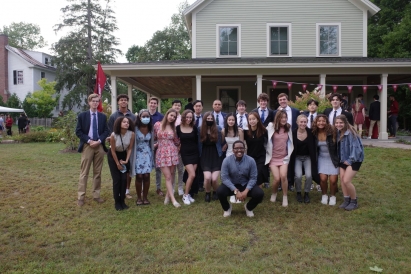 Merhaba, or hello! I'm Eda, a '25 from Istanbul, Turkey. Keep reading if you want to witness a newbie learning how to write a blog post!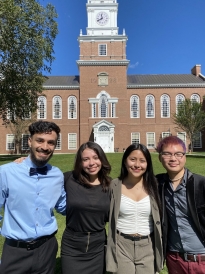 I am back! For a traditional college, Dartmouth is a little bit ~untraditional~ this year. One year later, our sophomore class was able to experience matriculation and the Twilight Ceremony. Read all about it!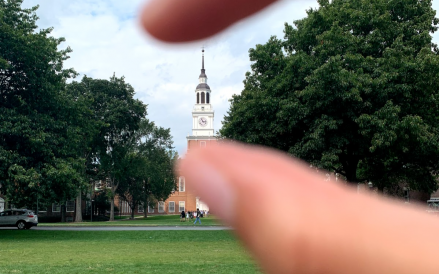 Hello and welcome to the beginning of my Dartmouth journey!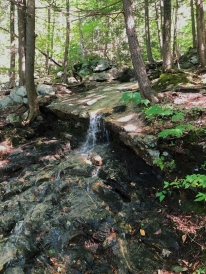 My first week back in Hanover came to a pretty epic end when my friends Ari, Meggie, and I decided to sign up for a 6-mile hike offered through the Dartmouth Outing Club.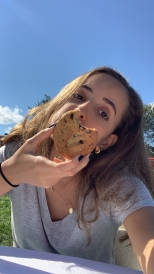 Hi! My name is Paulina and I am a 25' from Nicaragua! I am so excited to finally be on campus where I get to experience first hand everything I could previously only imagine.