You are here
« All Posts by this Blogger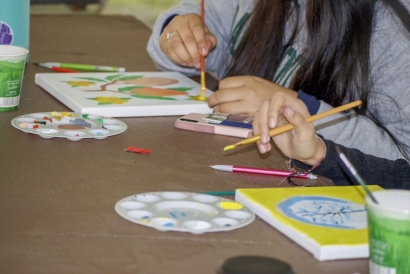 West House Best House!
One of the first communities I was assigned to pre-freshman year was my housing community: West House! Each incoming student was assigned to one of the six houses: School House, South House, East Wheelock House, North Park House, Allen House, or the best house (West House). Created in 2016, the housing communities are another opportunity for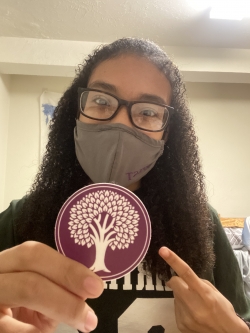 students to connect! All students are affiliated with this house for the remainder of their four years. However, it's important to note that this does not prevent anyone from participating in Greek life, LLCs (Living Learning Communities), or living off-campus. Though not living in the associated cluster of dorms, once a West House member, always a West House member! 
As the official Events Chair for the West House, I assist in the planning of activities and house events! In early October, a few friends and I organized a virtual West House themed escape room! We had students from all over enjoy a 40-minute game to try and escape West House to capture our house professors' new dog (trust me, Benjamin is beyond adorable). Additionally, we invite all freshmen to sponsor their own events, such as Judy G. '24, who provided an opportunity for students to casually paint and listen to music on a Saturday! Beyond these recreational activities, our house professor also utilizes his connections with other professors to provide engaging talks on various topics such as analyzing research that correlates to life on venus and analyzing the state of the voting process during the COVID-19 pandemic. There is always something for students to get involved with, from home or on campus!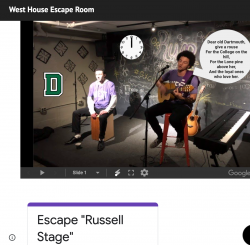 With six house communities, it is only natural that friendly competition arises! That's right, I'm talking about the annual House Cup! Each year, there are a series of competitions hosted by each house for everyone to participate in and gain points for their respective house. At the end of the year, the house with the most points wins the cup! One of our first challenges coming up is a photo challenge, consisting of various tasks that you need to photograph/videotape yourself doing! For example, you could go on a run, take a picture with a professor, read a Dr. Seuss book on the Green, and more! 
As a student starting college during a pandemic, I'm glad to have the housing system as a source of community, guidance, and fun! Did I mention that you also get free house swag??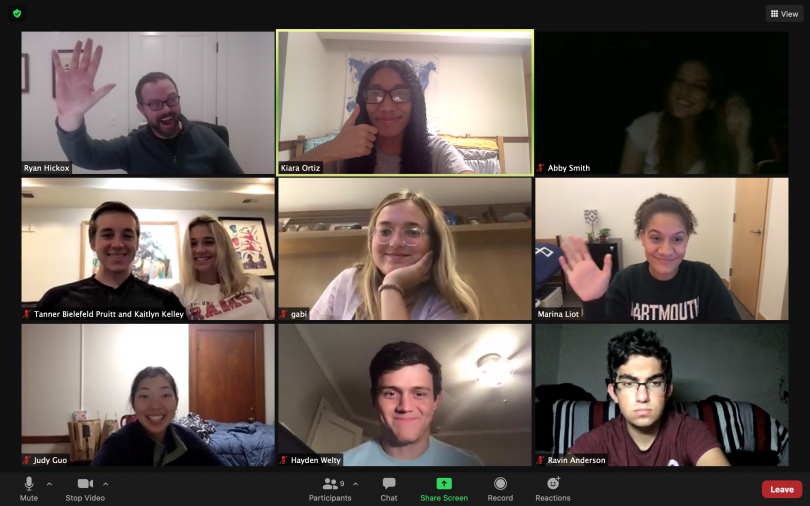 Wow, my freshman year at Dartmouth has really flown by! Towards the end of summer 2020, I received a warm welcome email from my Orientation Peer Leaders inviting me to join a Zoom call with around ten other of my classmates.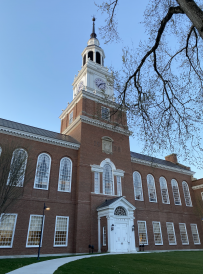 As we approach graduation day, I continue to reflect on my time at Dartmouth. I've learned a lot about myself over the course of the last four years, but here are three of the most important things I've come to realize...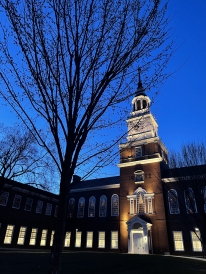 In no particular order, here are a few places and ways I love to spend my free time as a student at Dartmouth. I hope this post can give you a glimpse into how wonderful campus life can be!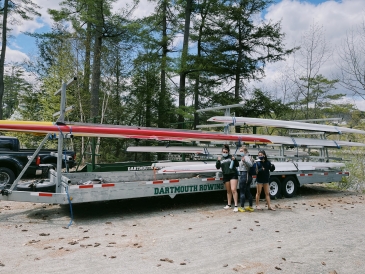 Here is a glimpse into the gorgeous outdoors that sits on and hugs Dartmouth's campus. On this fine May afternoon, my friends and I paddled down the Connecticut River for the first time now that the Ledyard Canoe Club opened services. We had a blast!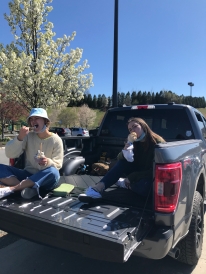 Spikeball on the Green, cherry blossoms in front of Baker….as spring is arriving here in the Upper Valley, I thought I'd write a quick post about my favorite things to do near campus this time of year!

This week, I had the amazing opportunity to take a rock-climbing class at one of the country's best climbing spots: Rumney, New Hampshire.

The trees are full, flowers are blooming, and the weather is gorgeous.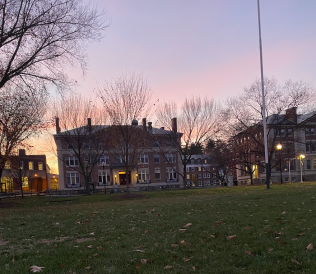 Let's talk about job offerings on campus and how to secure a position!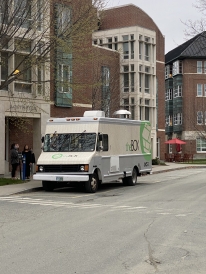 Something fun and new that I thought might be fun to write about is theBox, a food truck founded by students from Dartmouth's Tuck School of Business.