You are here
« All Posts by this Blogger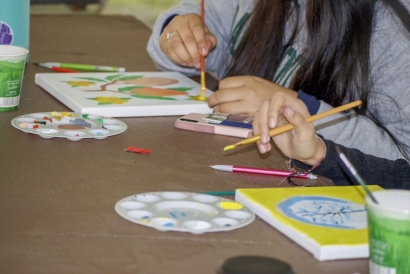 West House Best House!
One of the first communities I was assigned to pre-freshman year was my housing community: West House! Each incoming student was assigned to one of the six houses: School House, South House, East Wheelock House, North Park House, Allen House, or the best house (West House). Created in 2016, the housing communities are another opportunity for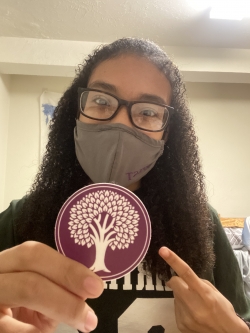 students to connect! All students are affiliated with this house for the remainder of their four years. However, it's important to note that this does not prevent anyone from participating in Greek life, LLCs (Living Learning Communities), or living off-campus. Though not living in the associated cluster of dorms, once a West House member, always a West House member! 
As the official Events Chair for the West House, I assist in the planning of activities and house events! In early October, a few friends and I organized a virtual West House themed escape room! We had students from all over enjoy a 40-minute game to try and escape West House to capture our house professors' new dog (trust me, Benjamin is beyond adorable). Additionally, we invite all freshmen to sponsor their own events, such as Judy G. '24, who provided an opportunity for students to casually paint and listen to music on a Saturday! Beyond these recreational activities, our house professor also utilizes his connections with other professors to provide engaging talks on various topics such as analyzing research that correlates to life on venus and analyzing the state of the voting process during the COVID-19 pandemic. There is always something for students to get involved with, from home or on campus!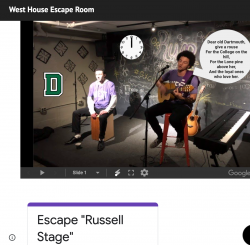 With six house communities, it is only natural that friendly competition arises! That's right, I'm talking about the annual House Cup! Each year, there are a series of competitions hosted by each house for everyone to participate in and gain points for their respective house. At the end of the year, the house with the most points wins the cup! One of our first challenges coming up is a photo challenge, consisting of various tasks that you need to photograph/videotape yourself doing! For example, you could go on a run, take a picture with a professor, read a Dr. Seuss book on the Green, and more! 
As a student starting college during a pandemic, I'm glad to have the housing system as a source of community, guidance, and fun! Did I mention that you also get free house swag??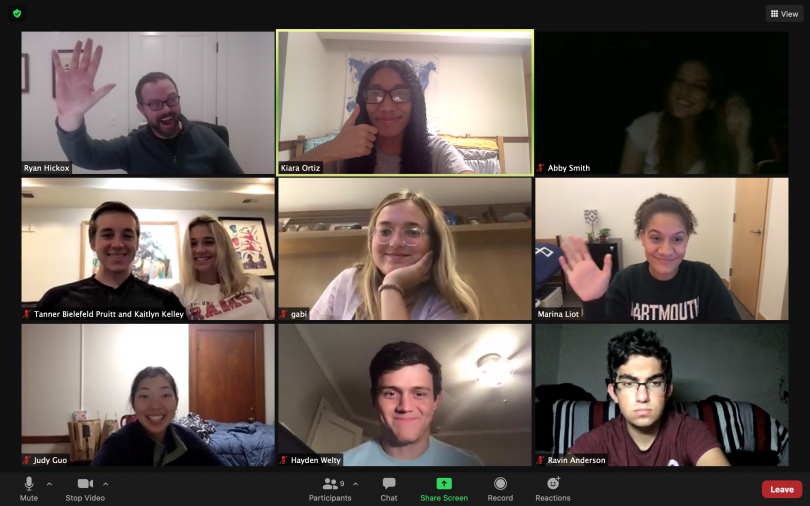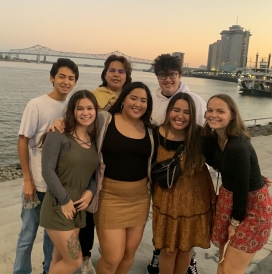 But at the end of the day, when people ask me what my favorite Dartmouth memories are, I'm always thinking about the place. Ice skating, pink sunsets, riverbanks, or canoeing? That's my highlight reel.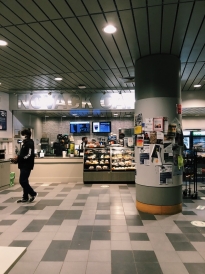 In a world where proper social distancing is so important, Novack Café has fulfilled a unique desire for current on-campus students; it's a place to study, hang out with friends, and grab a snack—all while staying COVID safe.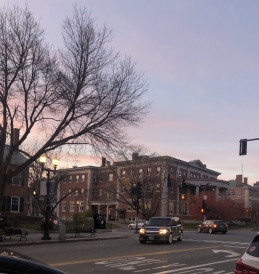 The last week of October was especially ~spooky~ as I was able to find more time than usual to enjoy my weekend with friends and the small-town-charm of Hanover.

While the student body at the College may be relatively small, students here recognize that their vote can hold a lot of weight in New Hampshire, a classic swing state.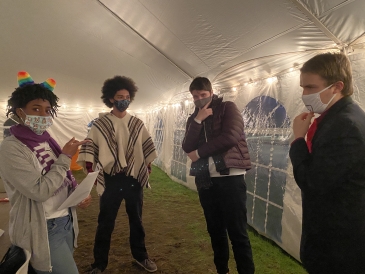 After walking around campus all day in eye-catching attire, we headed to a Murder Mystery night hosted by Phi Tau (a fraternity) in one of the tents scattered around campus.

On Friday, a few friends and I decided to take part in an event held by Collis After Dark, which organizes a lot of the student programming on-campus.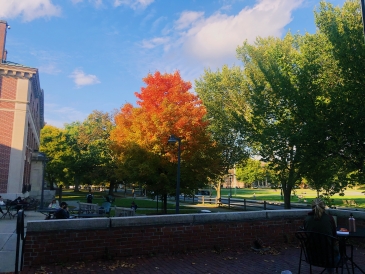 My personal visit to Dartmouth was a huge factor in my decision to apply, so in honor of Week 7, I hope this blog post can virtually illustrate some of what Dartmouth has to offer in seven images – worth 7,000 words!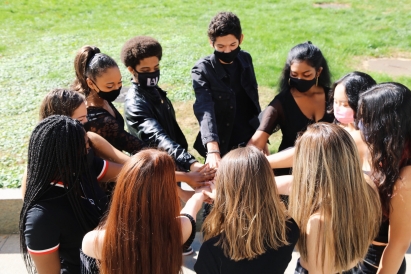 As a member of multiple performance groups on campus, I thought I'd give you a bit of background info on the opportunities here and discuss what we've been up to!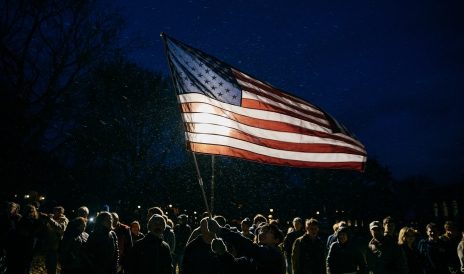 In honor of Veterans Day, I was able to interview student veteran Eugene Lovejoy '22 to hear about his experiences in the United States military and as a Dartmouth student. Read on to learn more!