Dartmouth Cribs
Housing is a college topic that's not often talked about when applying to schools, so I'll try to provide a little insight. After freshman year, most students live in college dorms selected via a randomized lottery. However, I live in Channing Cox in the River Apartments which, as the name suggests, are college-owned apartments. Oh, I guess I should mention I'm a member of Alpha Phi Alpha Fraternity Inc., a national (and international) African American greek-lettered fraternity. Three of my brothers and I live in the apartment which is also accessible to the other Alphas, who live in the dorms and off campus. With the exception of two apartments, pretty much the rest of the River Apartments are filled by a collage of students who are affiliated and unaffiliated.  Each apartment has 4 rooms, a front room area, and a kitchen. Through the years each class of Alphas has decorated the apartment. We've added a TV, banners, and other memorabilia from the dozens of lines (lines meaning each new class of members) who have joined the fraternity over the years.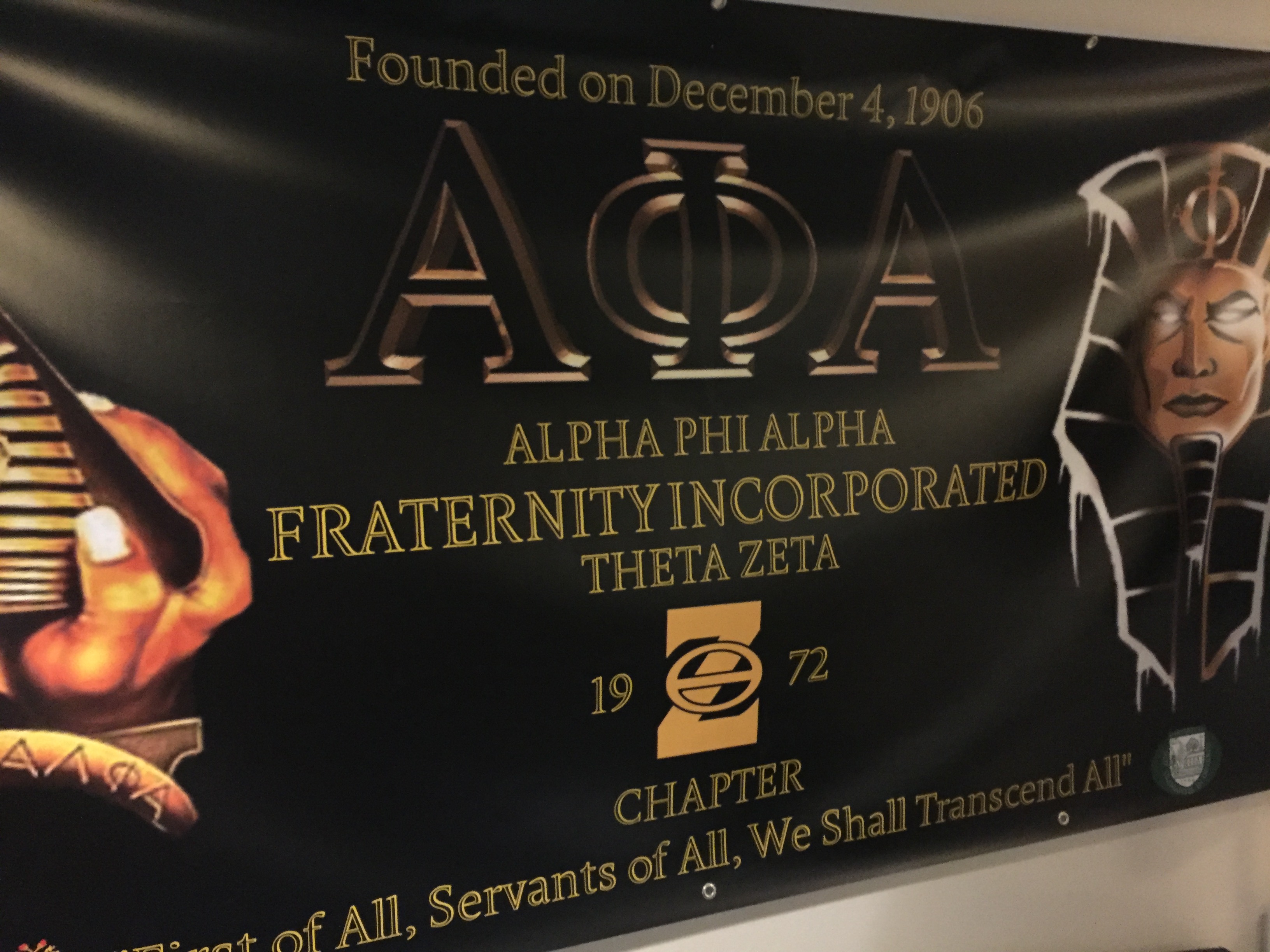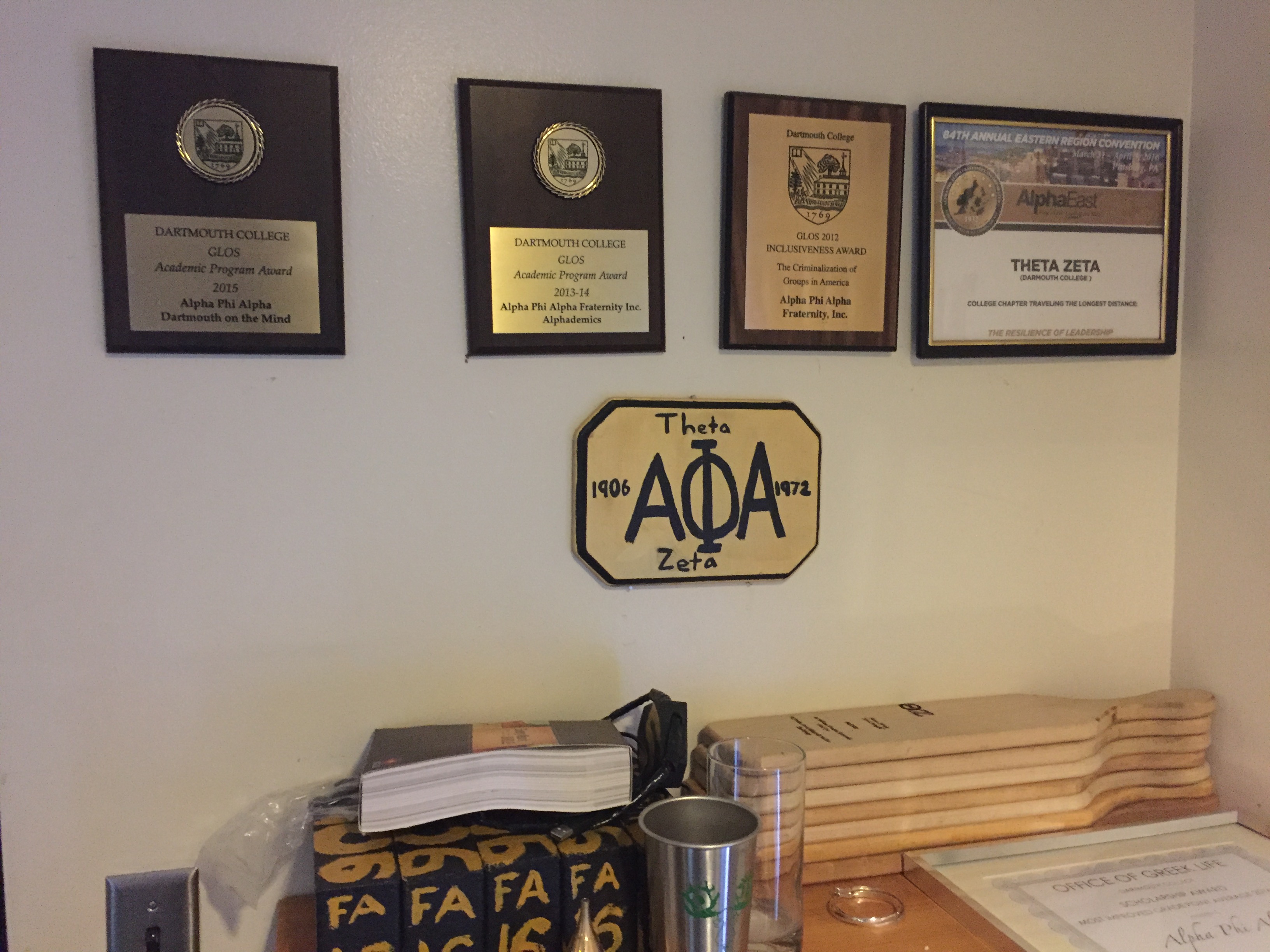 The River Apartments are especially unique for us Alphas because we get to live together and hangout here throughout the year. Familiarity is a common theme among the students who live in the apartments. Most students are already friends with the people in their apartment. The River is a little far in terms of walking compared to the other dorms, but it feels like a nice escape from the main part of campus after a long day. I usually don't decorate my room in any special way, but this term I decided to make an effort. My room leaves little doubt about where I'm from. On one side of my bed is a State of Michigan flag, and on the other side is a City of Detroit flag.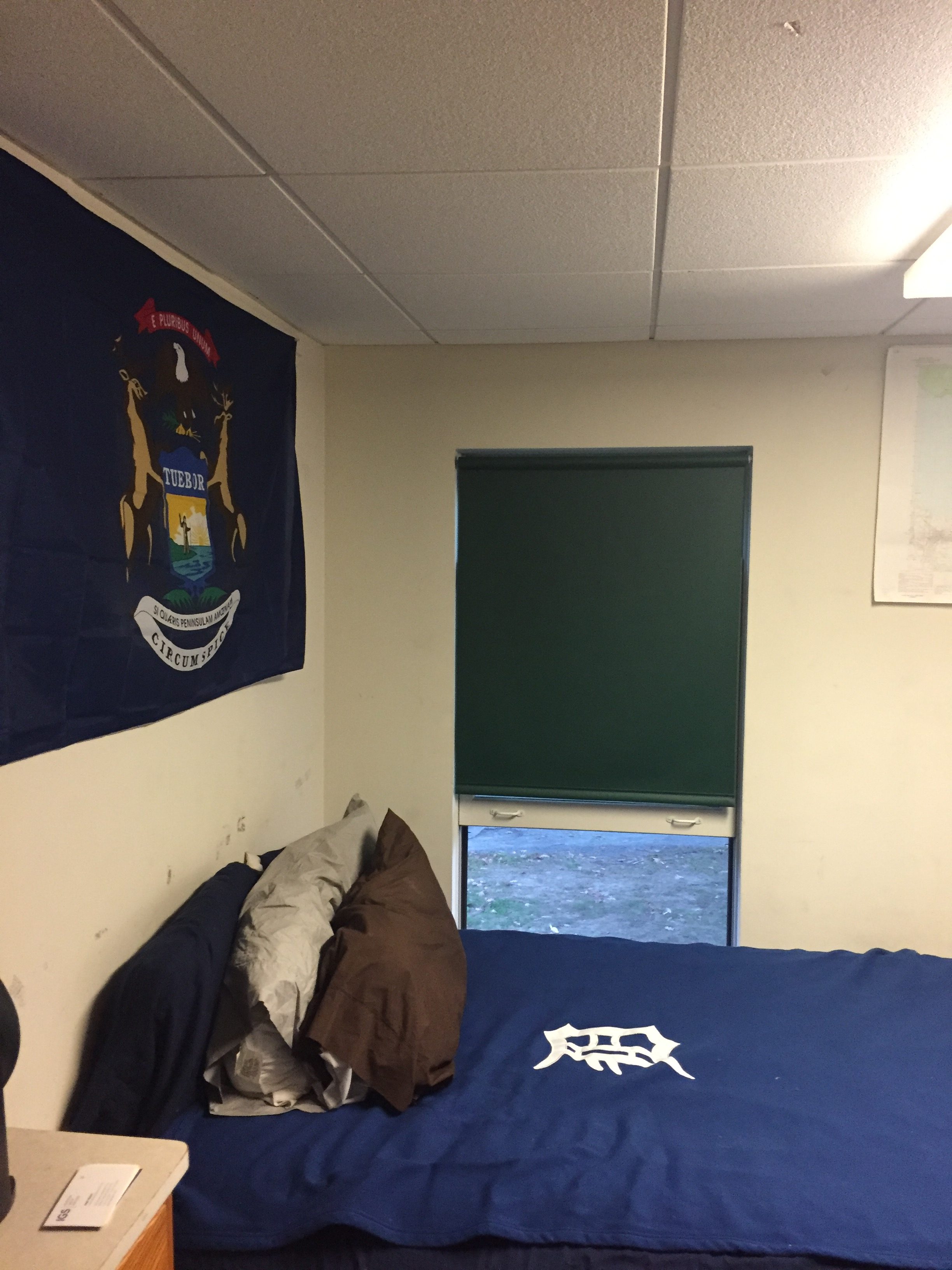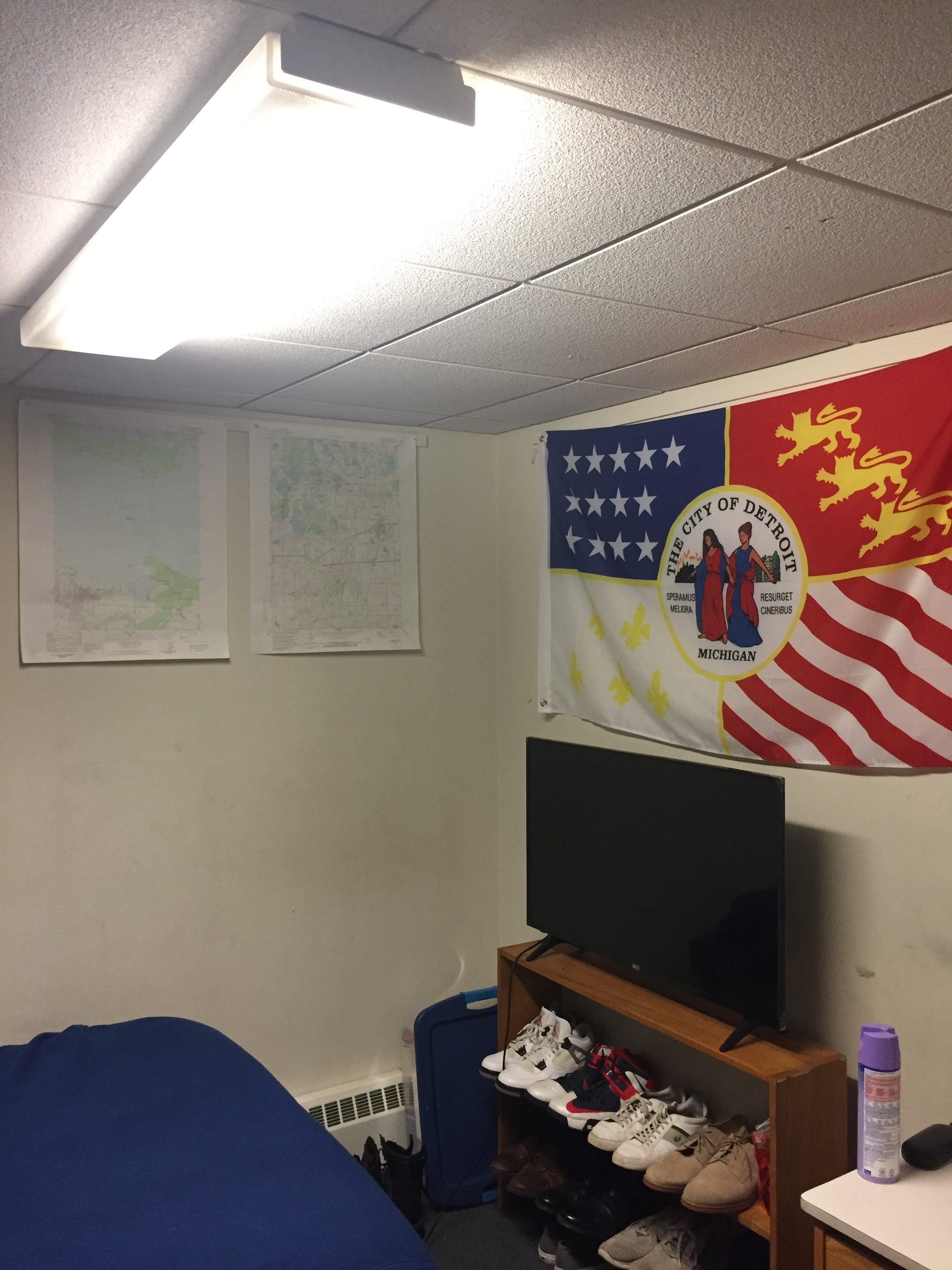 Beyond the Michigan/Detroit decorations, I have a textile from my trip in Albania, a Dartmouth flag, and a small rowing poster. As a film major and a lover of TV, movies, and of course Netflix, I had to get a TV that I could watch from in bed. I'm proud of my not-boring room this term (even if I'm off next term and have to pack up my room all over again), but if you're able to see a lot of dorms on campus you'll realize my room is by no means the most ornate. Some people do some pretty awesome things with their rooms. I can only dream about being as creative....