Friday, July 19, 2019 • 8:00 a.m. - 3:00 p.m.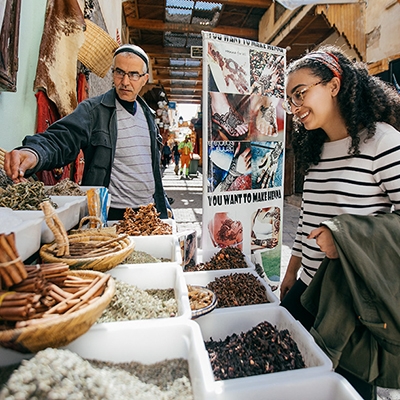 Fluency isn't just an achievement at Dartmouth; it's a lens that students use to look at the world. Language fluency enables understanding of places and cultures, and cultural fluency allows students to explore issues and solve problems with a meaningful awareness of their context.

This summer we are thrilled to offer a specialized immersive campus visit day for prospective students interested in Dartmouth's unparalleled global learning opportunities and language instruction. Join us on Friday, July 19th, 2019 for Beyond Study Abroad: A Global Learning and Languages Open House, hosted by the Dartmouth College Office of Admissions.

In keeping with Dartmouth's small, close-knit community, attendance at this special program will be kept low to ensure each participant has a hands-on experience. Sign up early.

During this unique look at the breadth and depth of Dartmouth's global footprint, you will:
Hear from Dartmouth's scholars who teach: faculty who are leaders in their fields, experts in the news, and mentors in our classrooms.

Participate in breakout sessions that illustrate how Dartmouth teaches language and cultural fluency, and also how fluency creates opportunities for leadership, service, and impact across the College curriculum, around the world, and well after graduation.

Enjoy lunch at Dartmouth's Class of 1953 Commons and talk with faculty, staff, and students.

Round out your day with a campus tour and optional Q&A with our admissions and financial aid staff.
Tentative Schedule
8:00 – 9:00 a.m. Check-in
9:00 – 10:15 a.m. Welcome Session
10:30 a.m. – 12:15 p.m. Interactive Sessions around campus
12:30 p.m. Lunch in the Dining Hall
1:30 p.m. Campus Tour
2:45 p.m. Admissions and Financial Aid Q&A
As many of the day's events will take place all around campus, we encourage you to wear clothing and shoes that would be appropriate for a walking tour of campus.
Schedule Changes: Campus life is always evolving—events, content, and locations are subject to change.
Check out Dartmouth students sharing the value of their academic experiences abroad.