« All Posts by this Blogger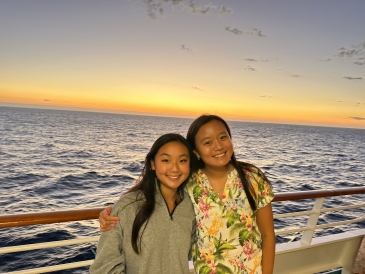 My Summer Recap in Eight Photos
Time flies! It's wild that this is my last blog post before I become a senior. Over the past three months, I worked at Mystic Aquarium's Education & Conservation department, hung out with Dartmouth friends across the U.S., and spent quality time with family and friends from high school to recharge before my fall study abroad. I thought I would share some photos that encapsulate some core memories from this final summer of my college career.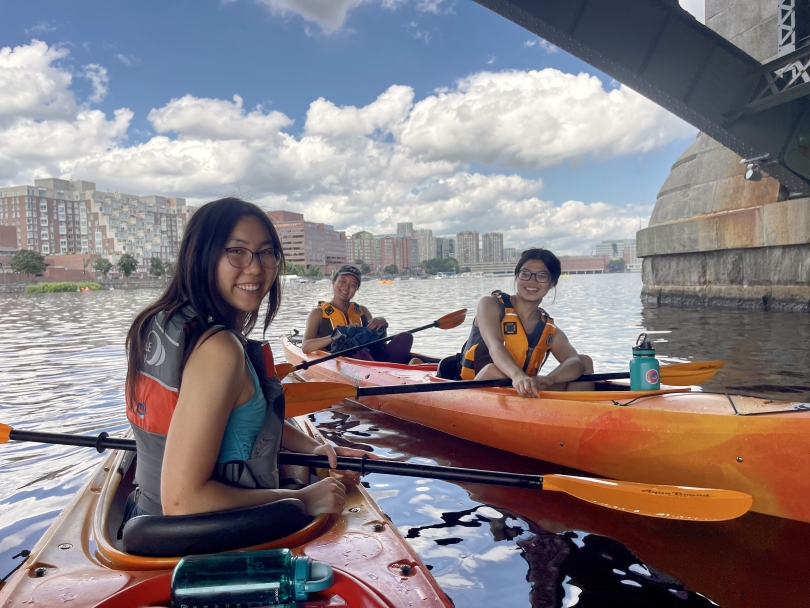 1. Kayaking along the Charles River in Boston, MA, with Alex '24 and fellow blogger Diana '24 reminded me of a more industrialized version of Dartmouth's Connecticut River. PS: Did you know that at Dartmouth, you can rent kayaks, canoes, or paddleboards from the Ledyard Canoe Club's boathouse in the spring, summer, and fall?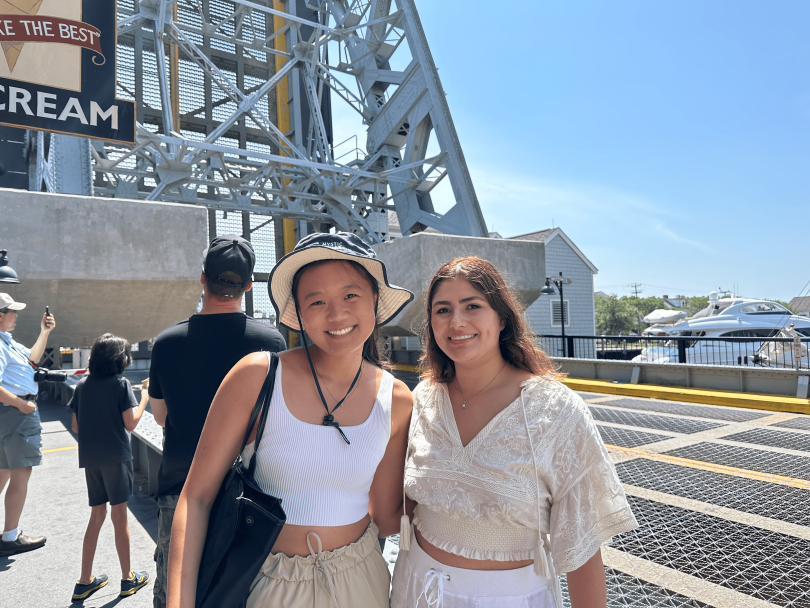 2. My good friend Adri '24 visited me in Mystic, CT, so I took her to the iconic drawbridge before showing her around the aquarium. We explored downtown Mystic where we stopped by a fresh seafood restaurant and Mystic Drawbridge Ice Cream shop.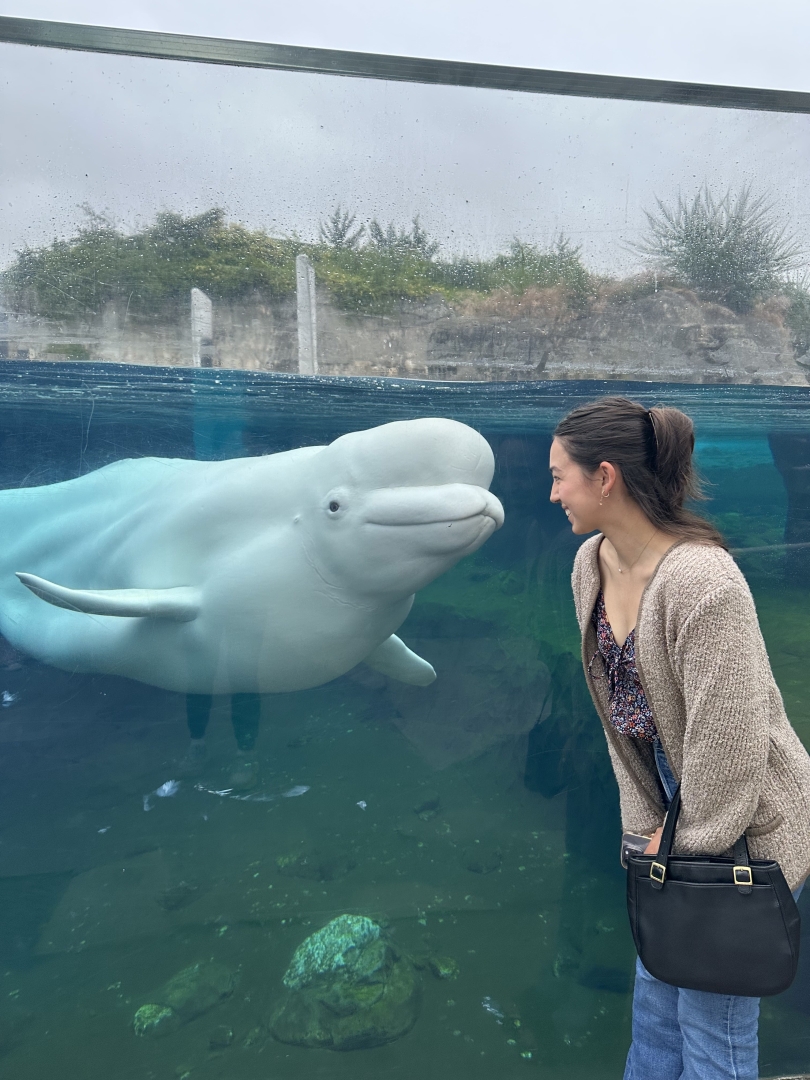 3. Juno, the 21-year-old beluga whale, loves to make eye contact with Mystic Aquarium's guests. I snapped this photo of my co-worker Jackie at the aquarium's Party with Pride event!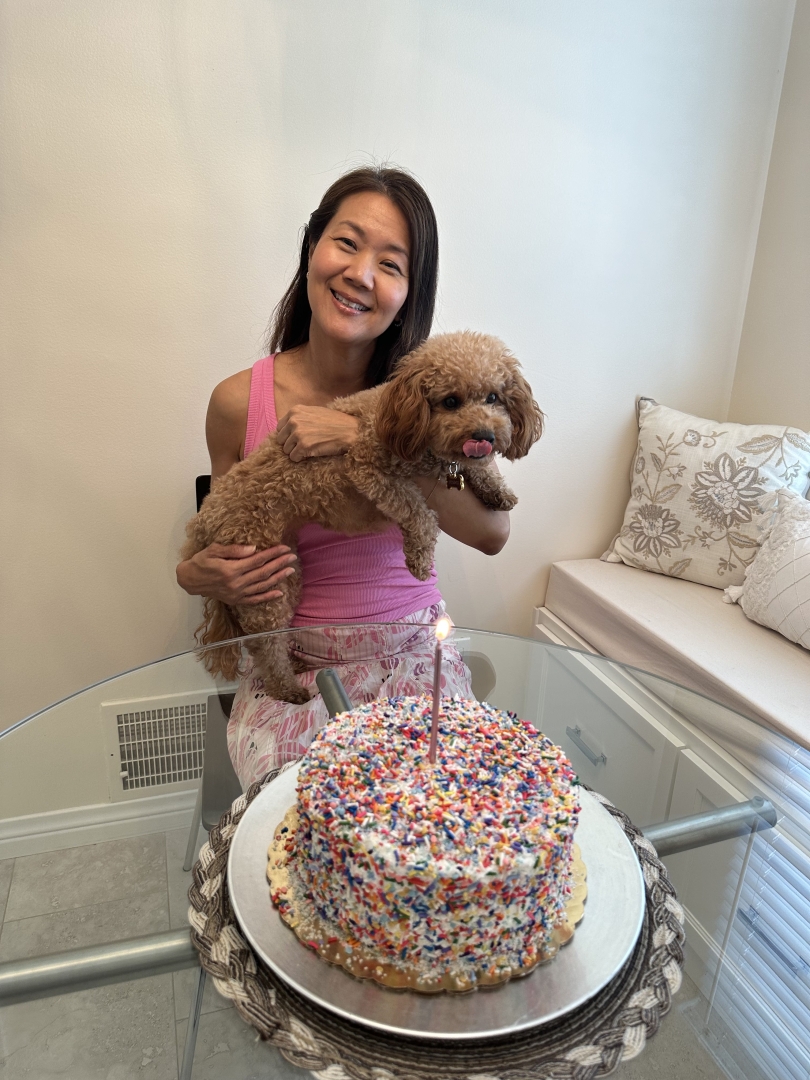 4. After my internship at Mystic Aquarium concluded, I headed home to California and celebrated my mom's birthday with her and the family. My dog Kelsey licked her lips trying to get a bite of the rainbow sprinkles cake, but don't worry—she didn't get any!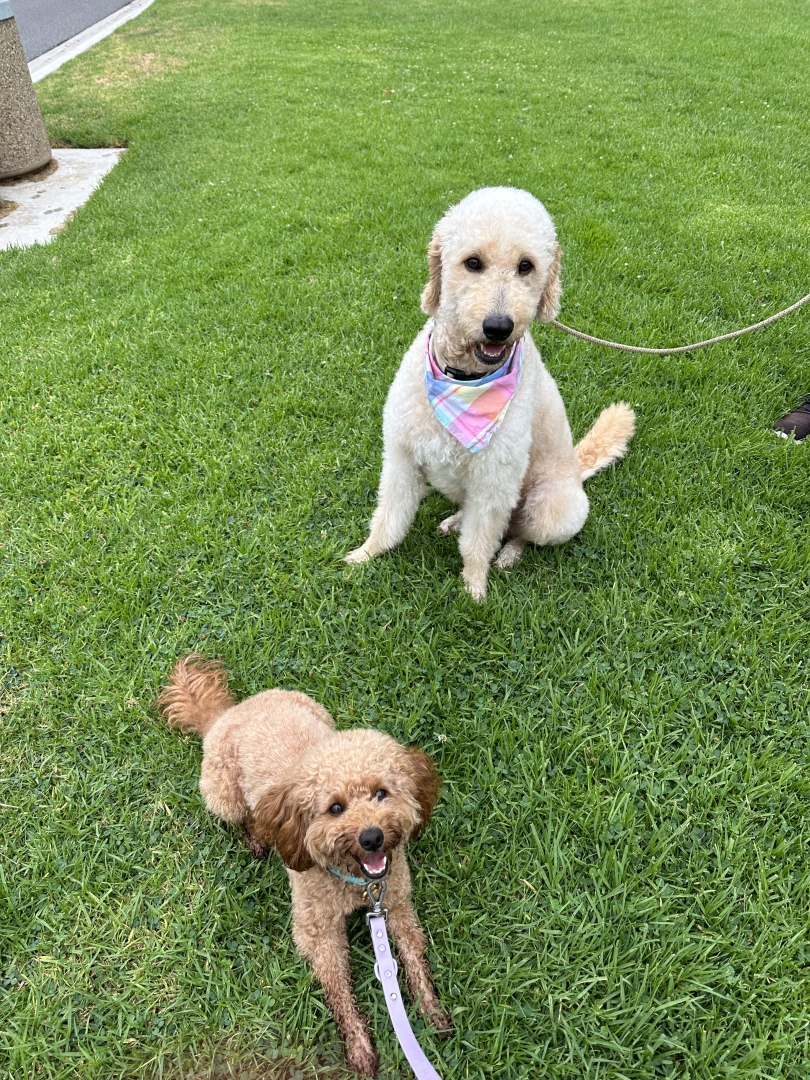 5. At home, I spent lots of time walking my dog Kelsey and taking her to the park to visit her pup friends. At Dartmouth, though I don't have Kelsey, I love hanging out with therapy dogs Rosie the Goldendoodle and Poppy the Golden Retriever at the Student Wellness Center.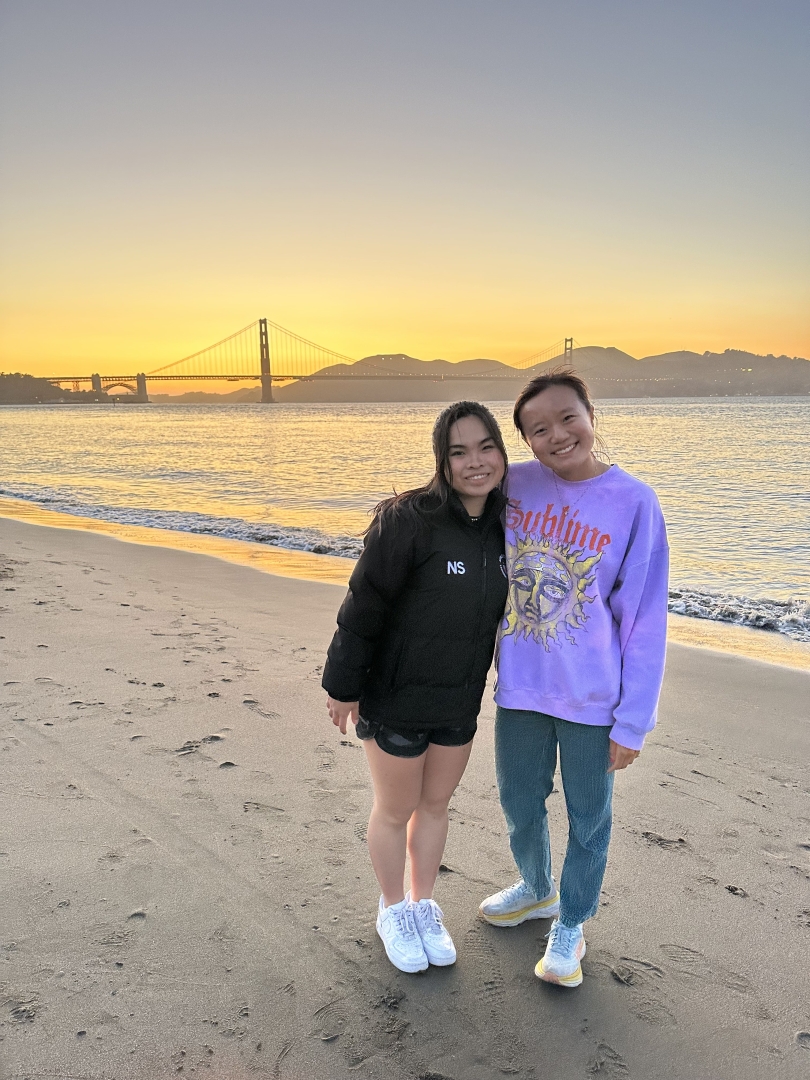 6. I visited my close friend Ningning '24, also an Economics and Environmental Studies major, who was interning in San Francisco. I tried to take a mental screenshot of the incredible view of the Golden Gate Bridge during our evening sunset walk on the final night of my trip.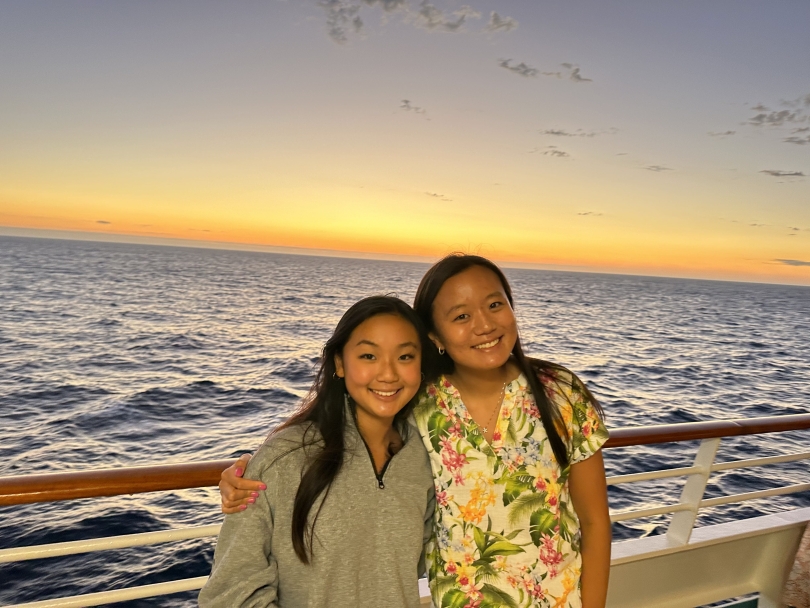 7. My mom, grandma, sister, and I took a short family cruise from LA to Catalina Island and Ensenada. My little sister Madison and I are both entering our senior year (she's finishing up high school!), so I was glad to spend time with her before the school year started.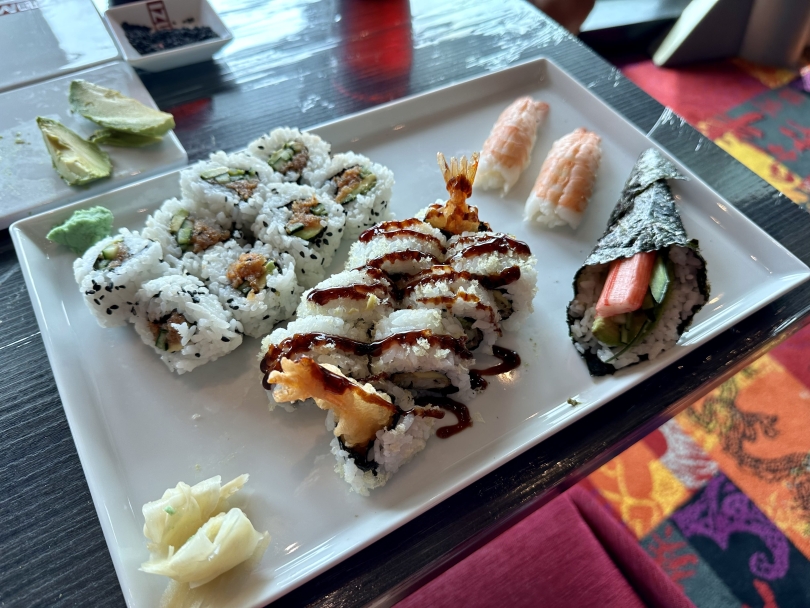 8. My grandma and I signed up for a sushi-making class onboard the cruise ship. I had never made sushi before, but the instructors were so patient in explaining different rolling techniques. Our final product was delicious! As a huge lover of Asian food, I want to definitely try and recreate this sushi plate with my Dartmouth friends when back in Hanover. I made hot pot once with the People of Colors Outdoors (POCO) sub-club of the Dartmouth Outing Club, which was fantastic.