You are here
« All Posts by this Blogger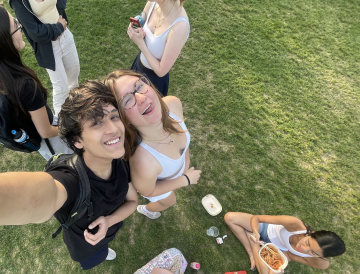 A Random Tuesday in My Life
It's a Tuesday morning. I'm rolling out of bed, opening up my laptop, and groggily starting this piece. Forgive the typos — I haven't had my morning coffee yet.
8.45 AM: Wake Up
I usually wake up around 8.45-9 AM and spend 15 minutes in bed, scrolling through TikTok. After that, I muster up all my courage to get out of bed and take a quick shower, before heading out the door.
10 AM: First Class
My first class is a 10A (a 10 AM class on Tuesdays and Thursdays). This term, I'm taking a course on Playwriting, which is super interesting — I've learned things like character journeys, dialogue harmony, and even the business of making art. My class is in Sudikoff Hall, which is a bit of a trek from my dorm, so I like to leave extra early!
12 PM: Lunch
After my class, I go to Novack Cafe and get my regular — an Egg & Cheese sandwich with an iced coffee to wash it down. I usually run into most of my friends here. We sit and talk, study a little bit, and then go our separate ways.
2 PM: Second Class
After that, I have my second class on a Tuesday, which is a 2A (a 2 PM class on Tuesdays and Thursdays). This term, that class is Directing, which I've come to love. It's definitely a super time consuming class and getting used to the pace of the course is difficult, but if you put in the work, it's genuinely a really fun class.
5 PM: Gym
After my class ends, I quickly rush to my dorm, change into my gym clothes and go for a quick workout to the gym. I usually have my PE Credit (mandatory PE courses you have to take to graduate from Dartmouth) from 5-6, so I do that, and then spend another 30 minutes in the gym just working out.
7 PM: Dinner
After I'm done with the gym, I go back to my dorm, shower, change, and head out to dinner with my friends. My favorite dinner is definitely sushi from Collis Cafe — though the wait times are long, trust me: it's more than worth the wait.
8 PM: Homework and Lectures
After dinner, I usually head to the library with my friends and catch up on Cognitive Psychology (PSYC28) lectures; this is my third class this term! I'm usually in the library till 10:30-11 PM, which is when I head out, go back to my dorm, and call it a night!
I hope this day in my life helped you envision what yours might look like! :)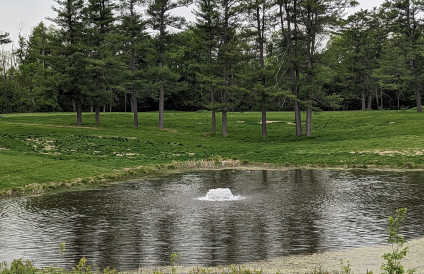 Dartmouth is a fantastic place that can be nearly impossible to explain to those who haven't stepped foot on its campus. This was the case with my parents, until this week!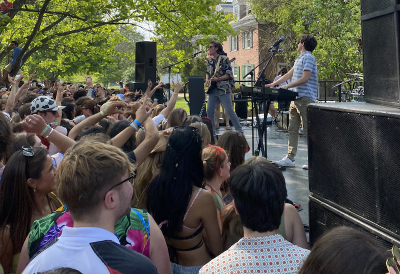 Ending senior spring with a bang.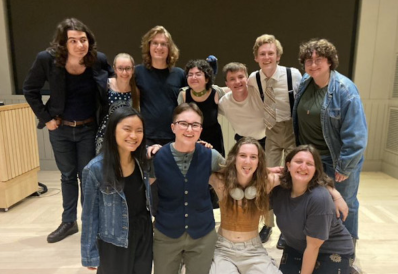 One of the coolest groups I'm involved with on campus is the Dartmouth Rude Mechanicals, a student-run Shakespeare Company and term, we did a production of Coriolanus, one of Shakespeare's Roman tragedies.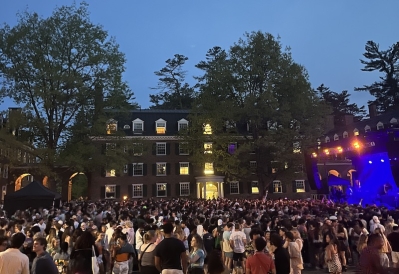 A review of the biggest party weekend during Spring!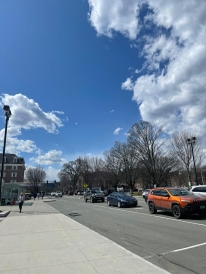 Summer is on the way, and the class of '25 couldn't be more excited! Read on to see why!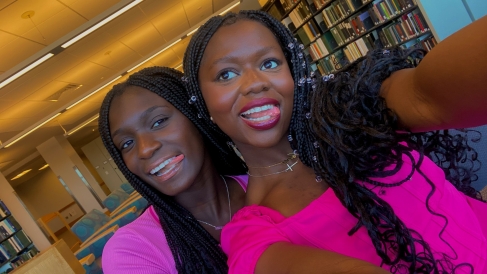 I tend to get bored of places really easily, but I have yet to run out of different rooms in the library! Here are some of my favorite study spots at Dartmouth :)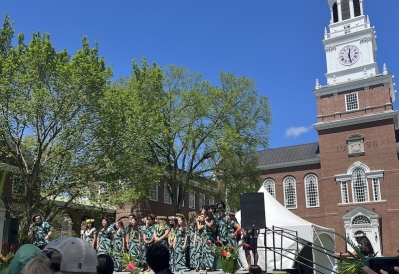 A celebration of Indigenous culture and tradition!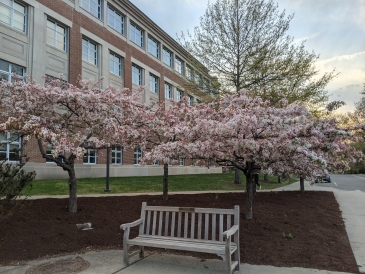 When I graduated from high school, I wanted to ensure I had everything mapped out for my four years in college. My mindset has changed drastically since, and I want to share that with you…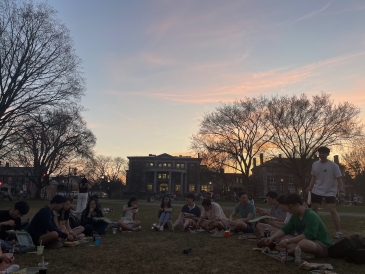 What does being a Christian look like at Dartmouth?