You are here
« All Posts by this Blogger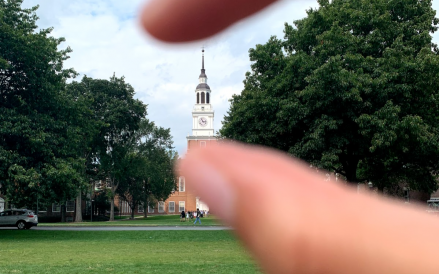 The People and the Pines
Hello and welcome to the beginning of my Dartmouth journey! Whether you're a current high school senior drawn to Dartmouth's glorious green, a parent looking to learn more about an authentic college experience, or my mom (Hello! I made it!), you're in the right place. As most introductions start, my name is Eva and I'm a '25 from Albany NY on the biomedical ab+be track with academic interests in studio art, public policy, and anthropology. I'm a huge outdoors person and love all nature based activities, including but not limited to: newt finding, stream wading, kayaking, bird watching, and boogie boarding. Though I'm most at home outdoors, I'm a huge poetry and art history nerd, so I'm already looking forward to the hours I'll be spending at the Hop.
When applying to colleges, Dartmouth found me before I found it. One of the friends I'd been close with since preschool (who also ended up attending), asked me to write a peer letter of recommendation for his Dartmouth application. A peer letter of recommendation was something I'd never heard of before so of course I had to look into the school a bit further. What I found changed the game for me. Dartmouth was the first school that wanted to know everything about who I truly was. Not just the student, but the daughter, friend, and teenager.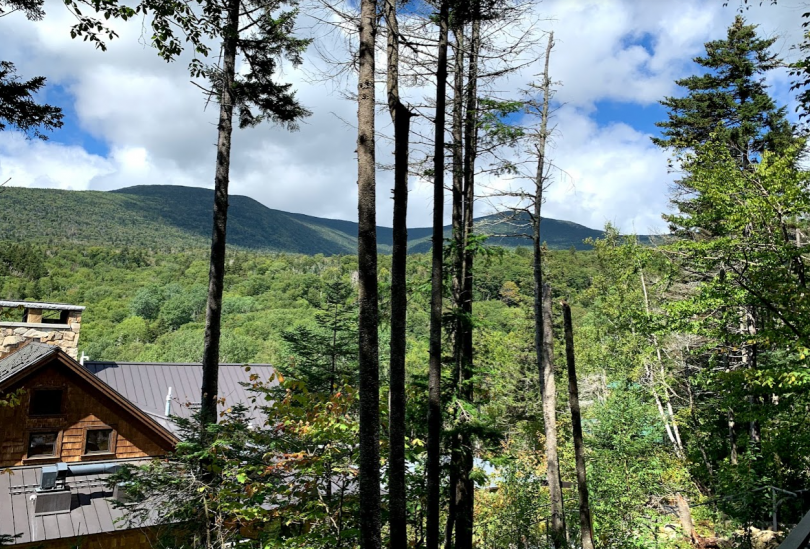 Now that I'm on campus, I can confidently say that this extra consideration worked to create an incredibly curious, diverse, and passionate class.  During first year trips, I danced around a field in the mountains with hundreds of others and saw every single person enjoying the fun; I hiked 3 hours with people I had just met purely because we were curious about what was on the other side of a hill; I searched for shooting stars (which are absolutely breathtaking here in comparison to NY) with a new friend because we had nothing else to do. I could go on and on about the D-plan, research opportunities, academic flexibility, and career fairs, but that's not why I chose Dartmouth. I chose Dartmouth because of the people it attracts, and I'm so excited to see where they lead me.
For the first time since the pandemic started, I have been taking all of my classes at Dartmouth in person!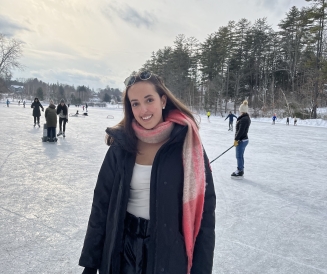 Now that it's winter, the outdoors offer plenty of opportunities for fun activities. This weekend I decided to go ice skating with my friends at Occom Pond.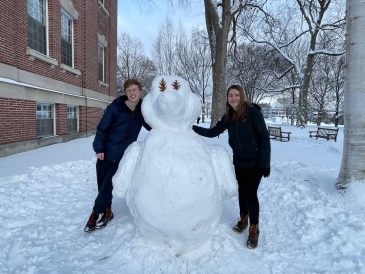 Before coming back to Hanover for the winter term, I definitely was taking my warm, southern days for granted.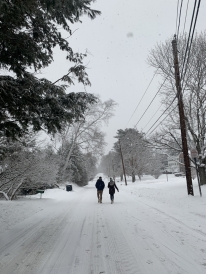 Lots to do in the Hanover Winters!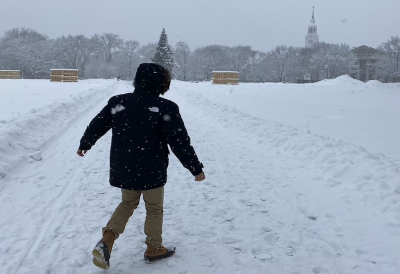 For those of us who come from homes with warm weather, winter in New Hampshire can be a shock. Three years into my Dartmouth career, I've figured out some ways to make the best of winter term—take a look!

I've never been a big fan of winter, but the fun activities Dartmouth has to offer during the season are nothing short of incredible.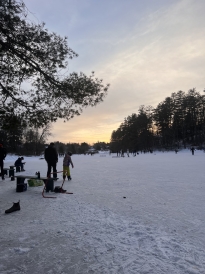 Over the weekend, my friends and I decided to walk to Occom Pond for some ice skating.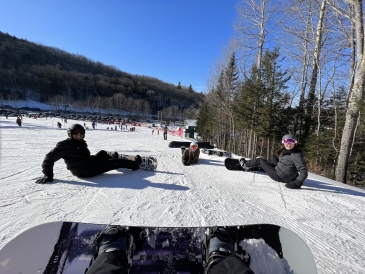 As someone who never snowboarded before, I signed up for a class through The Dartmouth PE department, and it's been a blast!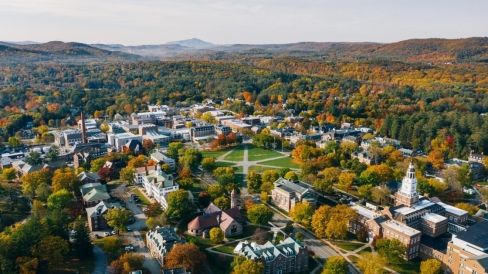 The top 6 things to do while touring Dartmouth