You are here
Fall

On Campus

This was a great exploratory class to take as an introduction to Dartmouth. I took it with Professor DeSilva, an extremely passionate individual who made this class incredibly engaging the whole way through! Coming into college I never would have expected my favorite class to have been about monkeys and early humans, but I discovered a deep interest in the evolution of reproduction.

Winter

On campus

Coming from a background of little chem experience, this class was challenging, but fun! I learned a ton about the foundations of chemistry and their applications in the modern world. My favorite part of this class was the lab where I got to see what I was learning in class in real life. I'll be taking a lot more chemistry in the future and I feel a lot more comfortable with the material as well as how to study effectively.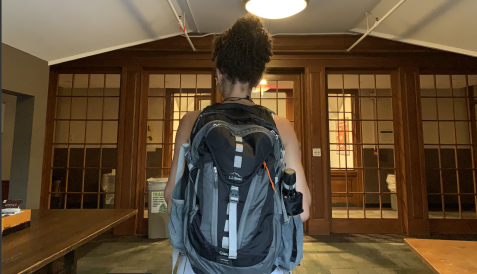 What's In My Backpack
My most used item on campus by far is my L.L.Bean Quad Pack. Because I don't go anywhere without it, I've perfected its contents to perfectly accommodate my day-to-day life. 
Pages