« All Posts by this Blogger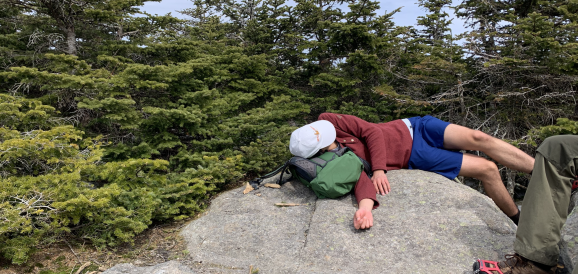 May In Pictures
May so far has been full of spending time with friends, FoCo ice cream, and enjoying the weather. If you're wondering what spring looks like at Dartmouth, look no further!
The feeling of putting shorts on for the first time on the Dartmouth campus was freeing: I was finally able to spend as much of my day outside as I wanted and didn't have to consult the weather app to manage my activities for the day. One of the most exciting things my friends and I have been doing is driving around and discovering different bodies of water close to campus. Since we found the river to be too crowded on hot days, we began to venture out of Hanover. Our most recent find has been a reservoir called Boston Lot where we found the water to be perfectly warm and refreshing. 
Each and every one of my dinners for the past couple weeks has concluded in a group ice-cream run. The ice cream selection at FoCo, the main dining hall, changes daily and is always delicious. They have a soft serve machine as well as six dairy flavors and four non-dairy ones. My personal favorite is the espresso soft serve which I always get in a sugar cone to carry on the go. It's super refreshing after a long day to grab some dessert with friends and spend a little more time outside.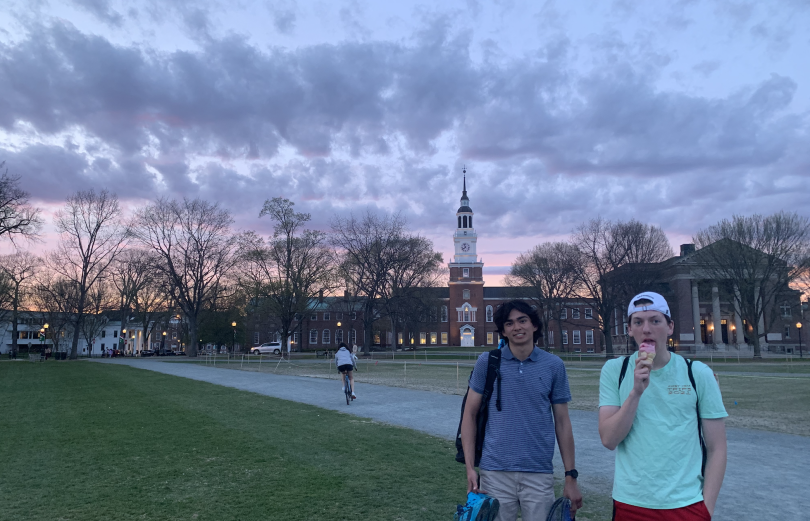 Rain or shine, the Dartmouth campus never fails to inspire me. On this particular day, I had met with my theater company in Starbucks to discuss our next show. Before I knew it, it was pouring rain outside and I didn't have an umbrella. I took the opportunity to walk the long way back to my dorm and take a shower before settling into the library for the night. Usually, I would have been upset at the unpredictability of the weather, but the past couple terms have been teaching me to embrace whatever spontaneity comes my way.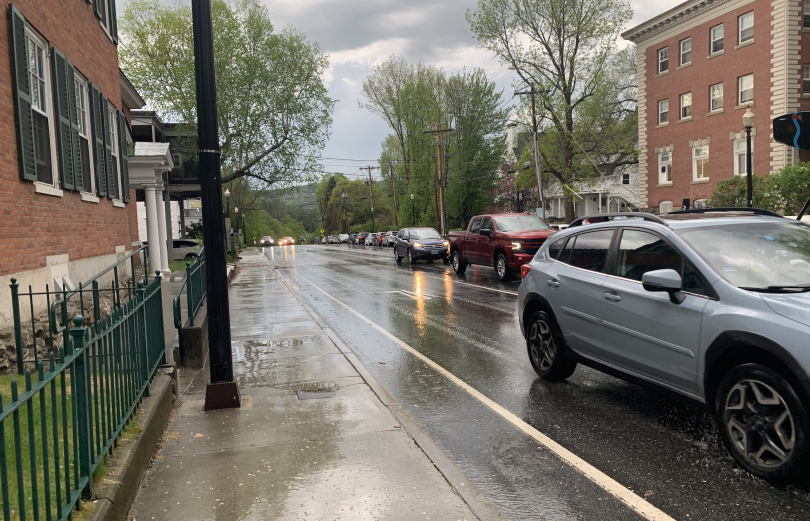 The rest of the month will be filled with Dartmouth-sponsored events and traditions and I couldn't be more excited!