« All Posts by this Blogger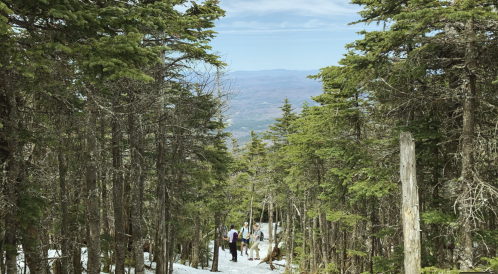 My Week 7 Summit
My weeks at Dartmouth are often full of back to back events and a rush of activity. Though exciting, it can cause burnout and unmanageable stress. I find the best way to quell these negatives is to leave school behind for a day and become one with the trees. 
This weekend, my friends and I planned a trip to Franconia Notch, a 13-mile hike merely an hour and a half off campus. Though the DOC sends hiking trips out every weekend we decided to embark in one of our friend's cars. 
We packed into my friend's SUV and each brought an obnoxious amount of hiking gear, our microspikes, and an obnoxious desire to belt Olivia Rodrigo's most recent album. Though each reminiscent of the midterms just taken the week before or dreading the upcoming ones, we were able to relax and simply enjoy the company of each other and our ensuing theatrics.
On AllTrials, this hike is listed as hard. With the combination of steep uphills, two summits, and icy trails, it's truly a step up from the intermediate hikes I was used to from home. On top of this, the friends I went with were truly experienced hikers. From hiking Mount Washington in the middle of winter to trekking multiple overnight backpacking adventures, there certainly wasn't a lack of training among the group. This made me feel worried and honestly a bit like an imposter. I dreaded being unable to make it up an uphill and holding up the group. 
This feeling of fear before beginning a challenge reminded me of the beginning of spring term. With the addition of CHEM 006 to my schedule and a time intensive engineering class, I felt totally overwhelmed before I even began my term. I was worried that I would be unable to finish successfully or get through the assignments without relying heavily on my classmates for assistance. Perhaps this was a result of the infamous imposter syndrome, or maybe it was the overestimation of work resulting from past student horror stories. Regardless, it made getting started seem like an impossible task.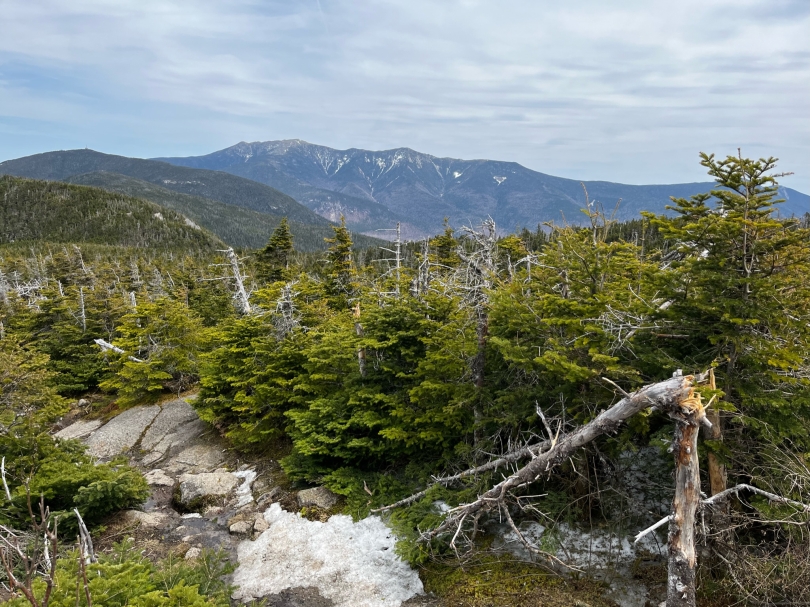 After the first hour of our hike, I was absolutely exhausted. We had just traversed an uphill so steep that I couldn't get up it without crawling and I soon after got my boots stuck together, resulting in me planting myself in mud. I considered turning back then and letting the rest of the group go on without me, but knew I had to keep pushing through. 
After hour three, we reached the first of two summits. I ran up the final incline and burst through the tree line, panting as I sprawled myself on the rocks. There's something to be said about the beauty in the journey of a hike, but I find the best part to be the summit. Not the end of the hike or somewhere random in the middle, but a pause in between where you can truly stop and appreciate how far you've come. It's there that I realize how worth it the grueling pushes through the mud and dirt were; it's the clear air that prepares me for the challenging trek back down; it's the way that I can say, "Wow, I just climbed a mountain," and feel proud. 
No matter how difficult or grueling the efforts, being outside and in nature reminds me to take a step back and truly appreciate the journey, in life and in school, I've taken thus far. So as I enter this next week, I'm going in and saying, "Wow, I just finished my 7th week of my spring term at Dartmouth," and feeling so incredibly proud.