« All Posts by this Blogger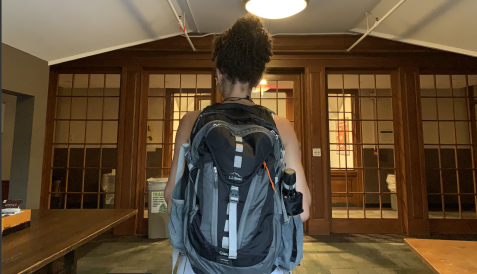 What's In My Backpack
My most used item on campus by far is my L.L.Bean Quad Pack. Because I don't go anywhere without it, I've perfected its contents to perfectly accommodate my day-to-day life.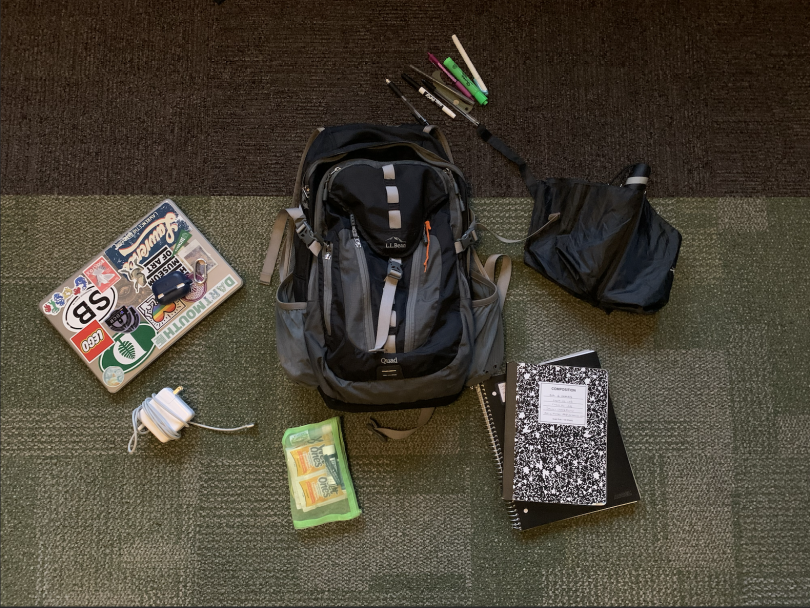 The sizes and shapes of backpacks on the Dartmouth campus vary greatly. Some carry tote bags with nothing but a laptop and pen or two, while others lug massive packs that look like they're prepared for a two-day trek through the woods. My preference falls more towards the latter end of the spectrum as I tend not to go back to my dorm until bedtime once I've left in the morning. Though I've had to grow used to the chronic shoulder pain, I always feel prepared for anything!
I love the Quad Pack from L.L.Bean because of how many sections it has. I'm able to fit all the books and paper I need for class, but also smaller amenities that may come in handy throughout the day. 
The Main Section
In the large section of my backpack, I keep my notebooks, folders, and textbooks. Thankfully for my back, all of my textbooks are currently online so I only have my chemistry notebook, lab notebook, and miscellaneous folder in here. Depending on the day, I add my design log for my design thinking in engineering class as well as the research notebook I use for my WISP laboratory. 
The (Sub) Main Section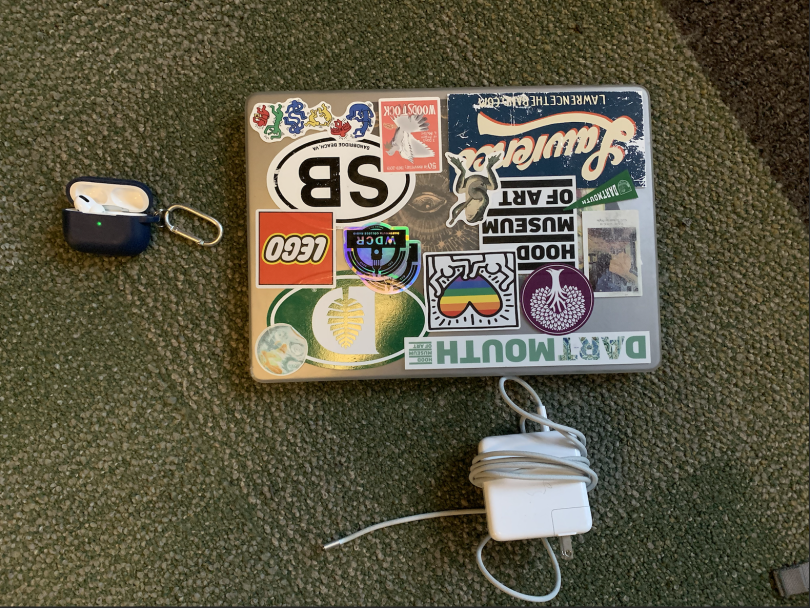 Within the main section of my backpack is a laptop sleeve where I like to keep all of my electronic items. I always keep chargers for my phone and computer on me as well as my AirPods so I'm not left doing a problem set without music to jam to. 
Two Small Front Sections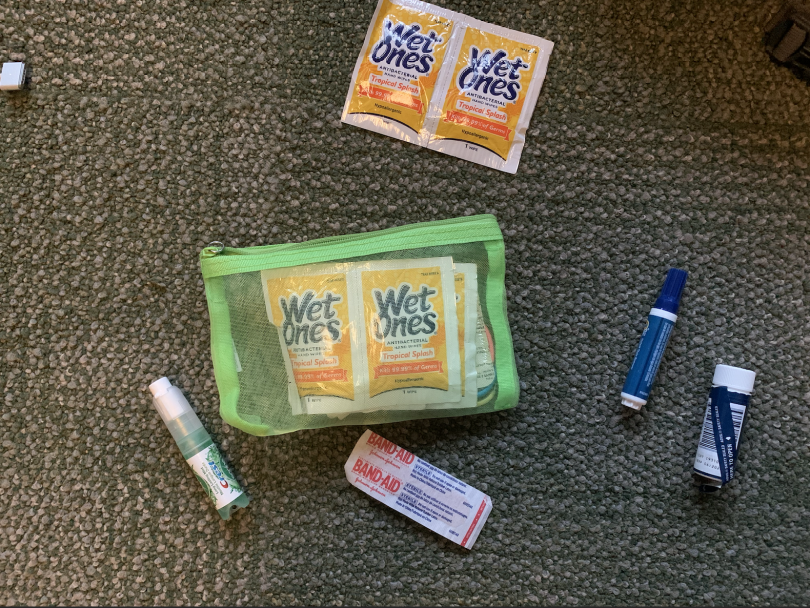 Here I keep the items I might need in case of emergency. In one of the front pouches of my backpack, I keep a green nylon bag with a first aid kit, stain remover, pain medication, and other miscellaneous conveniences. This has come in handy incredibly often, especially the stain remover, as college life leads to a lot more random mishaps than you might anticipate. The amount of times I've spilled dining hall coffee on a pair of pants is countless! 
Top Section
The top of my bag is the most accessible, thus the place where I keep my most used items: writing utensils. I'm not huge on stationary, so I only keep a black pen, two colored pens, two highlighters, and a dry erase marker. Sometimes a pencil finds its way in there, but I don't keep one on me consistently. Two other items I keep in here are my dorm keys and chapstick. 
Side Pockets
New Hampshire weather is always unpredictable, especially in the Spring, thus I always have an extra layer and an umbrella on me. I'd hate to be stuck in the library and have to walk all the way home in an unexpected rain storm!
My backpack is a consistent entity in my life on campus, but it's also an ever changing item that adapts itself as my needs change. Who knows, maybe I'll reduce my pack to a slim shoulder bag by next term!