« All Posts by this Blogger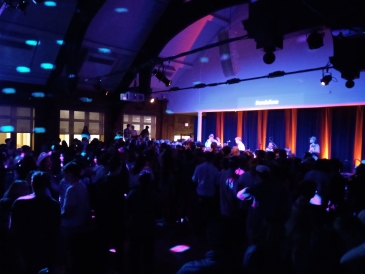 Back in Society
After 10 days in quarantine, I am finally back in society. Luckily, my release from confinement coincided with the weather finally warming up and spring arriving in full bloom. Here is what I have been up to in the past two weeks.
With the return of sun to Hanover, the Ledyard Canoe Club finally has been opened for business, where students can rent canoes, kayaks, and paddle boards to float through the Connecticut River. Back in the fall, all rentals were free for a week for all Dartmouth students. We wanted to use that opportunity to go canoeing for the first time, which resulted with me and my friend going in circles for a good hour. Still, it was a fun time. Though I have not yet gone canoeing this term, we went on a mini-hike with my friend on a trail(ish) near the river to find a silent spot and enjoy the spring weather. I am looking forward to dipping in the Connecticut River and trying kayaking in the following days!
Being out of quarantine finally allowed me to be more involved with the clubs I am a part of. This term, I started writing for Spare Rib, which is an intersectional feminist magazine that not only publishes a termly online magazine but also organizes events for political involvement as well as community-building. In my first week out of isolation, I attended Spare Rib's termly teach-in about material feminism and a bracelet-making session at the Donald Claflin Jewelry Studio. I am so, so lucky to finally be more involved in such a community on campus. Everyone I have met in Spare Rib is not only immensely talented and inspiring but also incredibly welcoming and warm. 
Speaking of talented people, I have also seen Lizzie: The Musical, which was a student production of the story of Lizzie Bourdon who was accused of murdering her father and stepmother with an axe. Cheerful stuff, right? The musical imagines the motivations Lizzie might have had and the result is a punk rock score sung by incredibly talented students. I wish I could have seen more student productions at the Hop this term. I can never have enough of the Hop!
It was also great attending classes in person. Last week, Professor Crouch, who teaches Writing and Reading Fiction, took our class to Left Bank Books, which is the second-hand bookstore in Hanover, and Still North Books to learn more about the publishing industry. I love how learning is never restricted to the classroom at Dartmouth. 
Stay tuned for more as I keep making up for the time I spent in quarantine!