« All Posts by this Blogger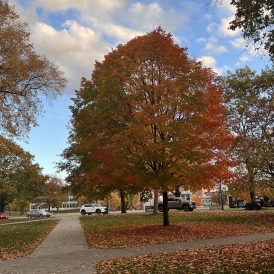 Things I Wish I Knew Before Coming to Dartmouth
I applied to Dartmouth early decision, and I never once regretted my choice. My first-year has been humbling, however. This college is unique in more than one way—the D-Plan, rural Hanover setting, and small student population are only a few characteristics. I did a good amount of research, and I'm sure you have too. Yet, there are a couple of aspects of Dartmouth that I was still unsure of as I clicked "submit" on the Common Application. 
You like the outdoors.
Yes, you do. Even when it starts snowing before Thanksgiving, you still like the outdoors. I wouldn't consider myself to be a particularly outdoorsy person. I just hoped that the woods of Upper Valley would somehow turn me into one. Hiking, kayaking, and skiing are all largely new to me. But I find the passionate culture around them to be both refreshing and inspiring. I promise you'll end up with the same conclusion, embracing the new adventures (and the accompanying weather).
Rural

≠ boring
I always thought that a school's proximity to a town defined its social opportunities. After all, there is something intrinsically appealing about cities to a freedom-seeking teenager. But luckily, Dartmouth students lean into the rural environment. There is always something to do on campus, from ice skating at Occom Pond to making smores at Collis Student Center. And, being in an isolated location fosters more emotionally genuine relationships. I find comfort in being surrounded by college students on campus—cities can get overwhelming! 
10 weeks is really, really short.
Many of my friends from high school now attend colleges on a semester calendar; Dartmouth's quarter system is far less common. And I admittedly felt a bit blindsided by the 10-week quarters. I'm a chronic procrastinator (don't worry, I'm working on it). There's not much wiggle room to try out new study methods or fall behind on work—classes really hit the ground running. It's a tradeoff, but I like the flexibility that the D-Plan offers throughout the year. I loved getting to spend time with my family from Thanksgiving to New Years for winter break/Winterim. 
"It is a small college, and yet there are those who love it!" — Daniel Webster 
The undergraduate population of "only" 4,000 students was definitely something I had mixed feelings about. On the one hand, I liked the idea of an intimate community where I recognized most of my peers. But did I really want to miss the comforting anonymity of being in a large crowd? I wasn't sure which vibe I wanted for my college experience. Inevitably, the appeal of small class sizes and close friendships won me over.  
Even on hard days, I remember that I chose Dartmouth because of its quirks, not despite them. I'm so thankful that I am able to look back on my college process with new insight. It was a good journey along the way.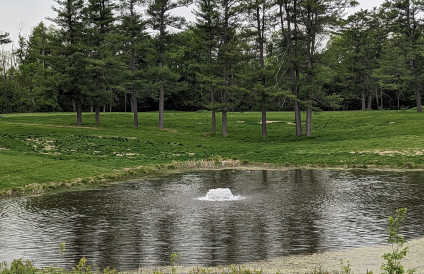 Dartmouth is a fantastic place that can be nearly impossible to explain to those who haven't stepped foot on its campus. This was the case with my parents, until this week!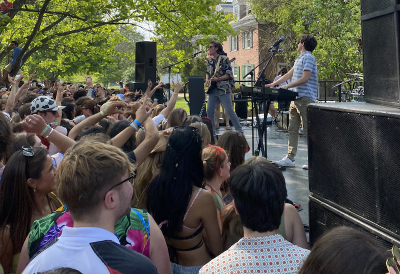 Ending senior spring with a bang.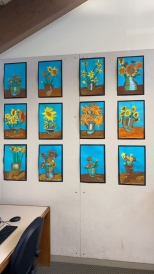 For this blog, I would like to share some of the things that have given me peace and joy throughout Spring term!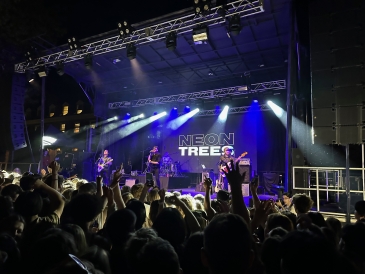 What's Green Key? Read up on this prime spring term tradition I got to experience this past weekend!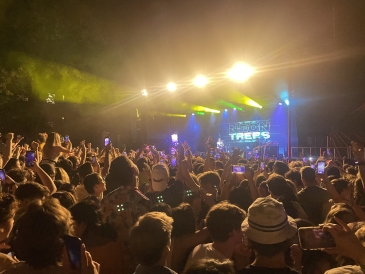 "Hey baby, won't you look my way? I can be your new addiction…"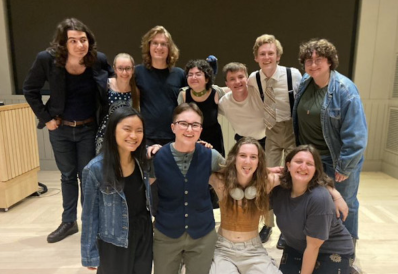 One of the coolest groups I'm involved with on campus is the Dartmouth Rude Mechanicals, a student-run Shakespeare Company and term, we did a production of Coriolanus, one of Shakespeare's Roman tragedies.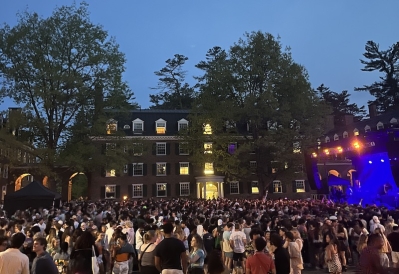 A review of the biggest party weekend during Spring!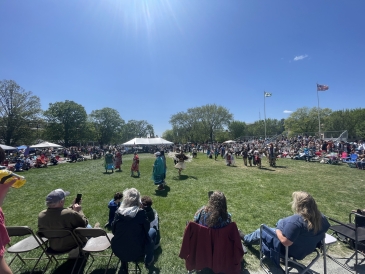 This weekend was a beautiful mix of great weather and community bonding—click for an overview!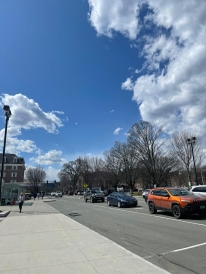 Summer is on the way, and the class of '25 couldn't be more excited! Read on to see why!