« All Posts by this Blogger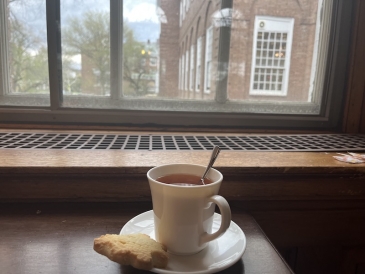 Sanborn Tea Time!
Most humans are composed of about 70 percent water. I am composed of about 70 percent tea. Evening tea time is almost a ritual in my day, a way to tell the time and feel at ease. Tea is a staple part of every person's life back home in Sri Lanka, and I am physically unable to shake the urge to drink tea at 4PM. I am sure that even after my four years at Dartmouth, this statement will still be true.
At Dartmouth, wherever there is good tea, I will follow. The Sanborn Library is an exquisite space connected to the main Baker Library. It embodies the dark academia aesthetic, with polished dark wood, old literature books and cozy armchairs. It is the perfect place to get some readings done or even a good nap! With the spell of rainy days that Hanover is giving us, I find myself increasingly pulled towards the atmosphere that Sanborn provides. 
To make it even better, the students of Dartmouth have been blessed with Sanborn Tea Time! Every week day from 4PM to 5PM, there is tea served at Sanborn Library. The tea that is served changes occasionally too. This week I had honey herbal black tea, which definitely gave me the motivation I needed at that time of the day. The tea is accompanied by a variety of cookies as well!
The Sanborn tea time has become a part of my Dartmouth experience that is close to my heart. It allows me to experience an hour of calm and serenity in the middle of my day, when I am the most stressed out. It also connects me to my home in a way that is too beautiful to put into words. I managed to convince my friends to join me one day and they loved it too!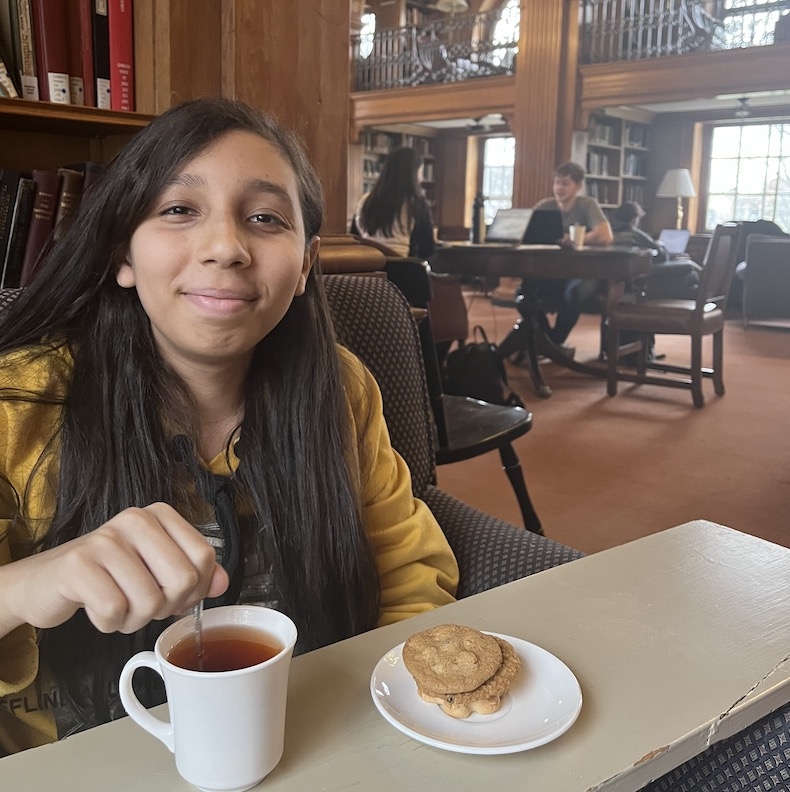 If you are a prospective '27 and on campus visiting, I would highly recommend touring Sanborn at 4PM!