« All Posts by this Blogger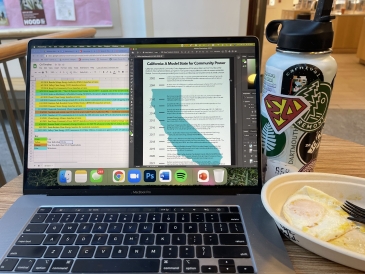 Research at Dartmouth: My Work with the Energy Justice Clinic
During Winterim, I have had the chance to become a Research Assistant (RA) for the first time ever with the Dartmouth Energy Justice Clinic. This research opportunity is supported by the Dartmouth Center for Social Impact and funded by the newly-constructed Arthur L. Irving Institute for Energy and Society—which actually is just about to open on the West end of campus, super close to the River cluster where I live this year!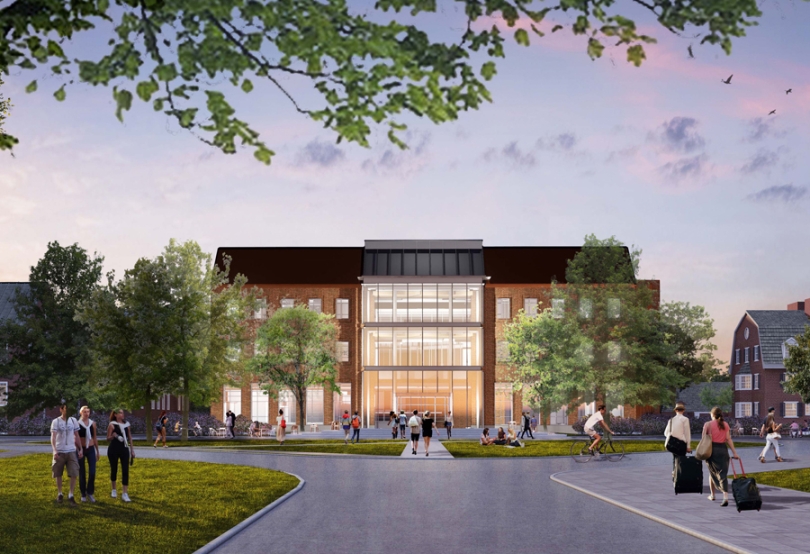 Energy justice is an important topic to me because most people don't really think about energy too much unless there is some kind of problem, like a power outage. We are so used to simply switching on and off our lights, but what actually happens behind the scenes to allow electricity to zap through your electric circuits? Where does this electricity come from and how can the most marginalized communities obtain it?
Community power helps everybody in a town be able to participate in the production, storage, and efficient use of energy resources. It generates financial savings while developing communities' cohesion by placing citizens and communities at the forefront of the low carbon transitions, giving them more control over possibilities to switch to a more sustainable lifestyle. 
Since the start of Winterim, we've been collaborating to create community power timelines about the histories of California and New Hampshire, as well as one for the water-energy justice case in southern Chile. I'm in charge of the California case (where I am from), a "model state" for community power, and piecing together this timeline has entailed searching the internet for key laws, debates, and milestones, integrating this information in an organized spreadsheet, and creating an engaging infographic summarizing this information through PhotoShop. At the same time, we're splitting into groups to interview stakeholders like New Hampshire's Consumer Advocate Donald Kreis and Hanover town manager Julia Griffin. These conversations help us learn more about stakeholders' experiences working with community power and identify critical information that may be missing from our timelines.
We started off as a team of six RAs, and now as of Winter term, our team has expanded to eleven. Our team members come from a variety of academic backgrounds, including future policymakers, environmental lawyers, justice advocates, and even an electrical engineer. Each of us in the Clinic serve as the point-person for a method of communication like Slack, Google Drive, and social media. I'm in charge of the website, where we post frequent updates on our progress, group pictures of our meetings, and more!
In the spring term, I'm planning to enroll in ANTH 50.48: Energy Justice with one of my research advisors, Professor Sarah Kelly, while continuing to be part of the Energy Justice Clinic cohort. This Social Impact Practicum (SIP), a class associated with the Center for Social Impact that generates real-world projects with real-world impacts, will be my first taste of being a student in the Anthropology department, which I've heard raving reviews about from my peers.  
I'm so grateful for the chance to partake in ethical social science legal clinic research to support community-based needs for energy justice. At Dartmouth, whether you're interested in environmental policy or biomedical engineering, there's a place for you to pursue research. In fact, there's a whole database of research opportunities updated frequently online for Dartmouth undergraduates. Check out my fellow blogger Owen '24's post on his research experiences in the Earth Sciences and Biology labs to learn more.