You are here
« All Posts by this Blogger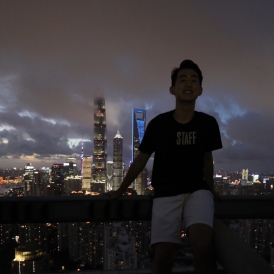 A Week in Shuyi's 20S!
Although I'm not grabbing any burger specials at the Hop or relaxing on the Green in between classes, my first Dartmouth spring is off to a good start. I've settled down at home with my family and I just finished my third week (of the 10-week term). 
With classes, I'm coming up to the first midterms of each class. In fact, I have two midterms next week and then two more the week after. Therefore, I've spent a lot of time rewatching lectures (on x2 speed) and catching up on class readings. Although I don't get to meet my professors in person, they have still embodied the Dartmouth ideals of being supportive and accessible. My professors are still hosting office hours, and they're even adding extra ones to help us prepare for the upcoming exams! 
One of the classes that I'm preparing a midterm for is my anthropology class, which focuses on primate evolution. The class is asynchronous, which allows me to sleep in as much as I want. The professor is also really nice, and I find his lectures really interesting. Although I've never studied primate evolution, I've loved learning about the different ones so far. A lot of them happen to be super cute, and I can't complain about watching lemurs swing from tree to tree. This week, we were introduced to the patas monkey, which my professor claimed inspired the Lorax by Dr. Seuss. That was my favorite lecture this week, as it was refreshing to step away from the more technical material we cover and take a look at environmental efforts, the upcoming 50th anniversary of Earth Day, and how the Lorax and the patas monkey all tie in together!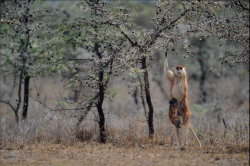 I'm also especially excited about my CS 10 class this term. Coming into Dartmouth, I had never taken any classes in coding. Last week, I finished my first major assignment for my class, and it was a program that could recolor videos. I spent a lot of time with it but with the help of some wonderful TAs, I was able to complete the assignment. As I was messing with the program, it reminded me of Lyrical Lemonade's music videos, which are super popular on Youtube. I have always been fascinated by his musical videos, and so making a program that created similar effects was awesome.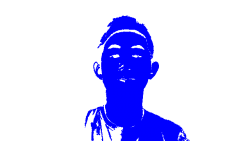 Other than these classes, I'm taking two math classes. One of them is on probability, and the other is on linear algebra. I've never been much of a math guy, but I've been taking advantage of office hours and talking to some classmates to make sure I don't fall behind. It's been great to still be able to talk to my friends, whether that's through group chats or Zoom calls. As we reminisce about the past year at Dartmouth, we make plans for everything we'll do once we get back. The first thing on my list is definitely to go grab the burger special at the Hop!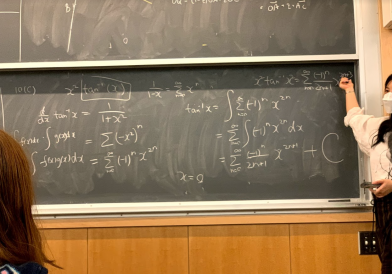 Being in an academically rigorous college means, well, academically rigorous classes. Thankfully, Dartmouth has ways to help everyone succeed.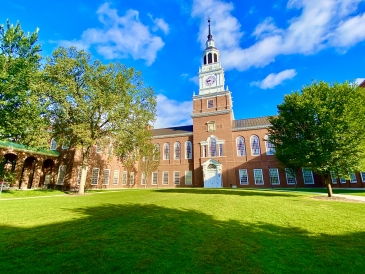 As I made my way through orientation, I never thought that a time would come when I would drop everything and go back to a classroom.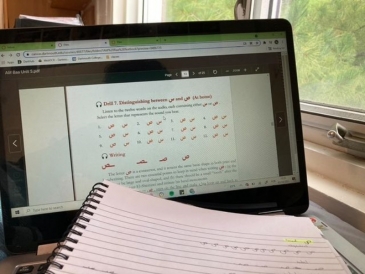 ​​​​​​​At Dartmouth, all students are required to learn a second language, so tag along to learn about languages classes at Dartmouth!
Antônio Jorge Medeiros Batista Silva
2025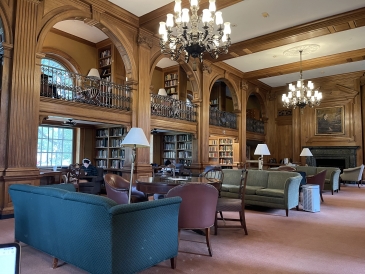 As someone who came into college super interested in pursuing undergraduate research, Dartmouth has not disappointed!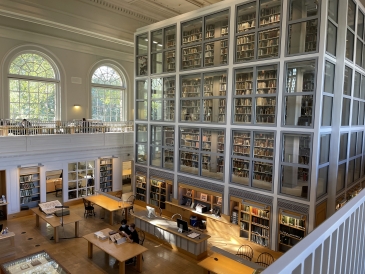 Have you ever wondered what a Dartmouth freshman's first term looks like? I can't speak for all students, but I can give some insight into how my fall term has been going so far!

Brandon Mioduszewski
2025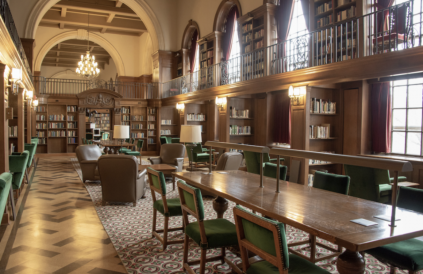 I've been at Dartmouth for 3 weeks and can confirm: college isn't easy. Life at Dartmouth, however, doesn't have to be hard - here are my top tips for being successful at Dartmouth (and college in general).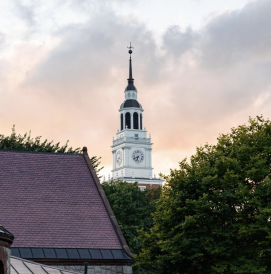 Currently, I am taking three amazing classes for my freshman fall term. Read on to hear more about them!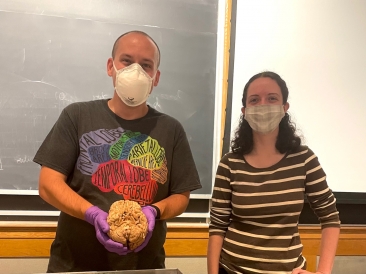 No. Dartmouth is not scary! If you ask me what college academia feels like, I would say it feels like a grown up high school.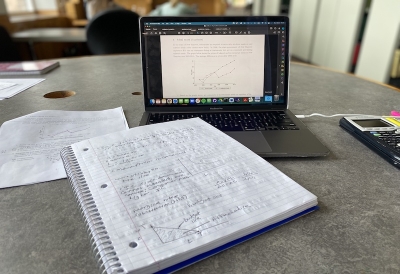 Read for a glimpse into Economics at Dartmouth.